The Truth About Bobby Flay's Time On Wall Street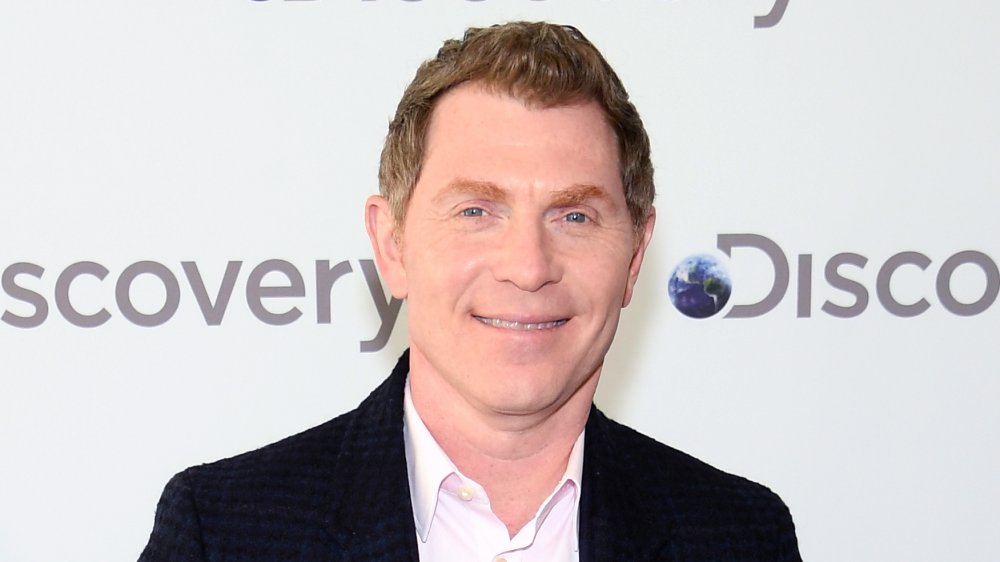 Dimitrios Kambouris/Getty Images
If you've watched the Food Network in the last 15 years, you've probably seen culinary personality Bobby Flay. His dynamic on-air presence mixed with his cooking skills has led him to be on multiple shows including Iron Chef and Beat Bobby Flay. He also owns multiple critically-acclaimed restaurants around the world. With all of this success, it's hard to believe Flay would ever have walked away from food — but he did. 
According to The Food Network, Flay discovered his love for cooking at the age of 17 when he worked as a cook at Joe Allen in New York. The owner of the restaurant, Joe Allen himself, was so impressed by Flay's cooking skills he paid his tuition to attend The French Culinary Institute. However, when more education was brought up, Flay was not enthused. "When he brought it up, my first thought was, 'Oh, no, not school. I don't wanna go back.' But, truth is, I was becoming seriously interested in cooking," Flay told Inc. "It was the first thing in my life that really caught my eye. Before that, all I cared about was hanging out with my friends." 
Bobby Flay leaves cooking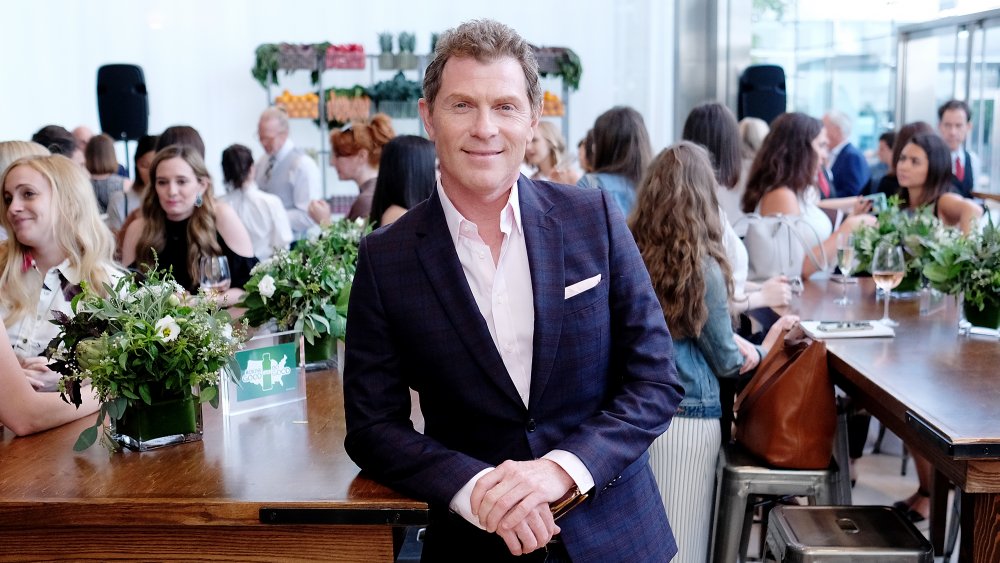 Nicholas Hunt/Getty Images
Ultimately, his friends would lead him to reconsider his culinary direction. He told Inc. that he and his buddies would get together over the holidays and play poker when they were 17 and 18. Flay explained his friends were making much more money than him at the time, as he was only making "8 cents." 
"They owned their one-bedroom apartments," Flay said. "That, for me, was like Shangri-la. At one point, I quit the restaurant business to go work on Wall Street for about six months, as a clerk at the American Stock Exchange. But there was no creativity to it. It was all about the dollar. I went back to the kitchen." 
Seems like a wise decision, as Flay is now worth an estimated $30 million, according to Money Inc.