How Many Restaurants Does Bobby Flay Own?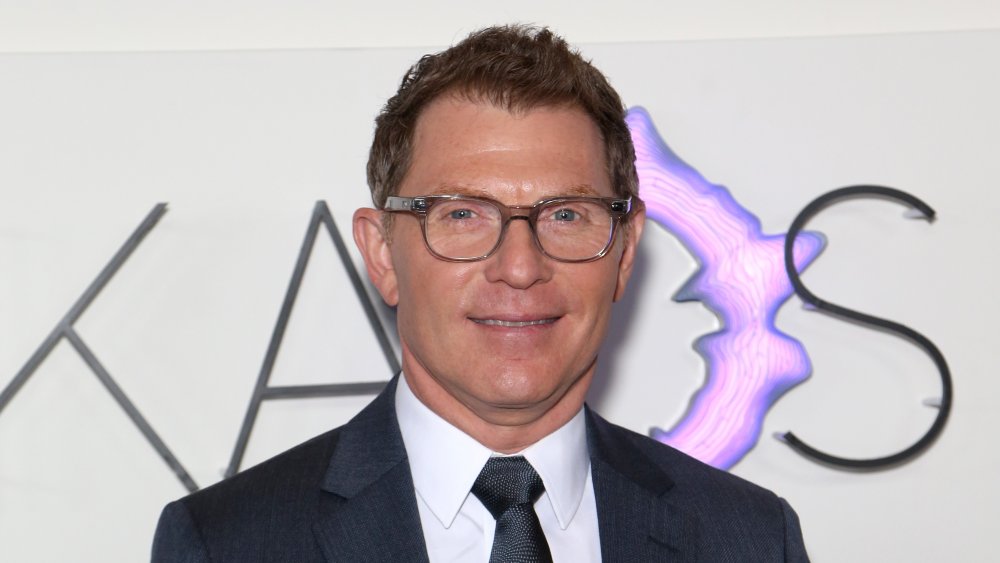 Gabe Ginsberg/Getty Images
Bobby Flay has become a household name because of his critically-acclaimed restaurants and multiple shows, like Iron Chef, on the Food Network. His current hit show, Beat Bobby Flay, has top chefs from around the country go head-to-head with Flay to see who can make the most delicious dish. As you may have guessed, Flay often wins. His empire also continues to grow, as he now owns his own line of signature spices, sauces, dishes, and cookware. 
The restaurateur has also opened many successful dining venues over the years. So how many restaurants does he actually own right now?
According to the Food Network, Flay discovered his culinary identity at the young age of 17. Since then, he's worked in multiple restaurants cultivating his cooking skills, and opened Mesa Grill in New York in 1991 (that location has since closed, according to Eater). Then in 2004, Flay took the bold step to take his talents west, and opened another Mesa Grill in Las Vegas, which has been a hit among customers (via Mesa Grill). The southwest-inspired eatery specializes in dishes like spice-rubbed pork with bourbon-ancho chile sauce, sweet potato tamale, and crushed pecan butter. 
The famous cookbook author also established a casual burger joint called Bobby's Burger Palace, which has 11 different locations across America from Washington to Virginia. The locations serve signature burgers, fries with delicious dipping sauces, milkshakes and more (via Bobby's Burger Palace).
Bobby Flay's many restaurants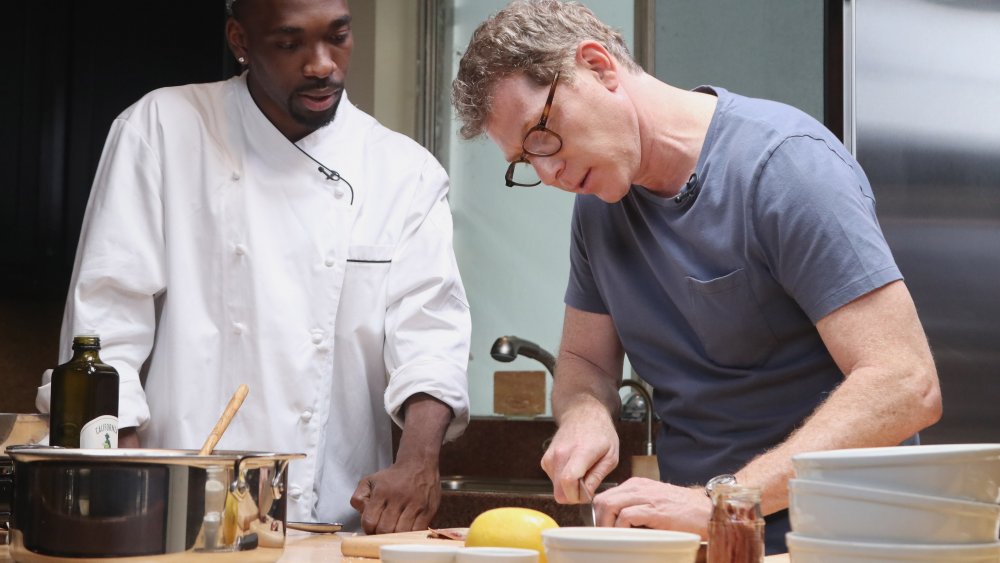 Tommaso Boddi/Getty Images
The James Beard-winning chef also owns Mediterranean hotspot Gato, located in New York. The eatery features menu items like kale and wild mushroom paella and steamed halibut (via Gato). Switching gears yet again, he also created Bobby Flay Steak that resides in Atlantic City, N.J. that features — as you may have guessed — steak. Specialties include blackened prime rib with bèarnaise butter and a cast-iron New York strip with brown butter and chimichurri (via Bobby Flay Steak).
Not one to settle, Flay just opened his newest restaurant called Shark, which is located in Last Vegas. The unique menu is influenced by ingredients from Mexico, South America and Japan (via Shark). So if you've done the math, Flay owns five restaurants, and one of those, Bobby's Burger Palace, has 11 different locations. We would say that Flay is probably here to stay.