McDonald's Finally Has A Plan To Reopen Dining Rooms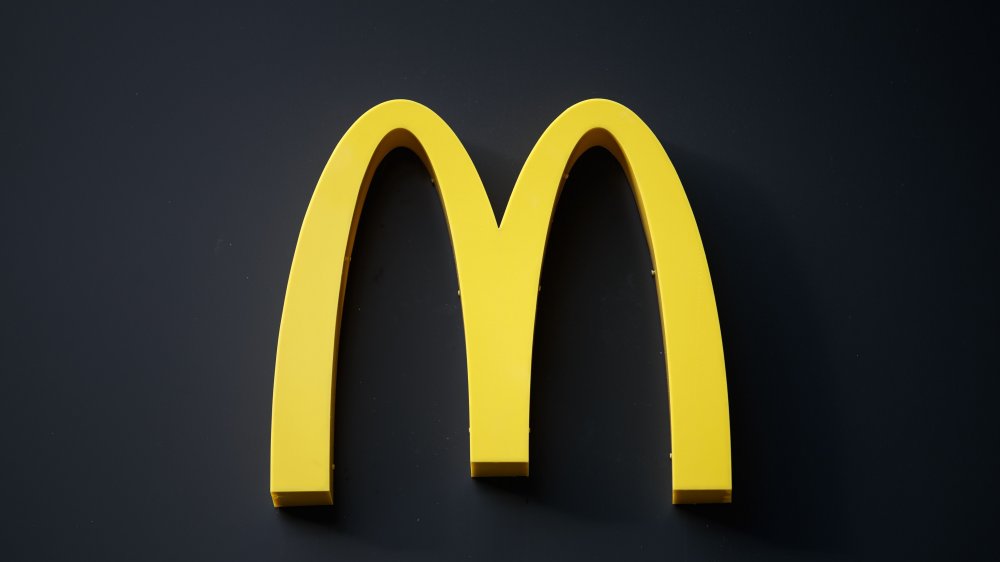 Sameer Al-doumy/Getty Images
Since the middle of March, McDonald's has closed the seating areas of its United States locations to prevent the spread of the coronavirus. While the dine-in option has been unavailable, the Golden Arches has continued to offer its food via its drive-thrus, as well as for takeout, and delivery. As the country begins to eye reopening large segments of the economy, McDonald's appears poised to follow suit, with plans to reopen its dining rooms (via Fox). 
According to a letter released by the company's US president Joe Erlinger, the chain will take many safety measures to ensure the protection of both customers and McDonald's staff at the 14,000 locations across the country (via McDonald's). In the letter, Erlinger says that he had been meeting with his team to develop a plan for reopening the dining areas of McDonald's. In addition to abiding by all state and local laws, a handful of new guidelines were put in place by the restaurant chain to decrease the possibility of spreading the virus.
The safety measures McDonald's plans to use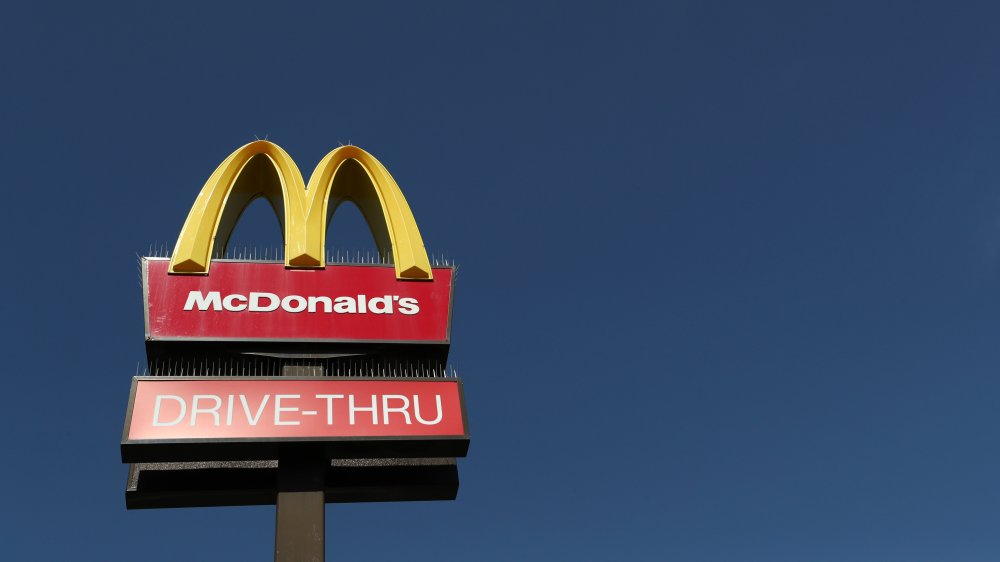 Catherine Ivill/Getty Images
For starters, the Play Place in all McDonald's locations will remain closed. The fountain drink area will be modified in order to minimize contact. Tables, chairs, and other high-touch surfaces will be cleaned and sanitized more frequently than usual. Signs will be placed on tables informing customers whether the table has already been sanitized, and is ready to be used, or if it hasn't yet been cleaned and the customer should find a new table. Some tables will be closed to customers to help accommodate social distancing. Floor stickers will inform diners where to stand at safe distances from one another.
McDonald's staff will also be wearing gloves and masks, and at select locations, masks and gloves will be available for customers as well. To encourage social distancing, customers will have the option to have their food delivered to them at their tables. If they want to pick it up themselves, decals on the floor will indicate where to stand to allow for space between customers. While the dining areas will reopen at different times according to what state or city they're in, Erlinger writes that he looks forward to welcoming customers back "when the timing is right and with these extra precautions in place."