Kylie Jenner's French Toast Hack Has Everyone Talking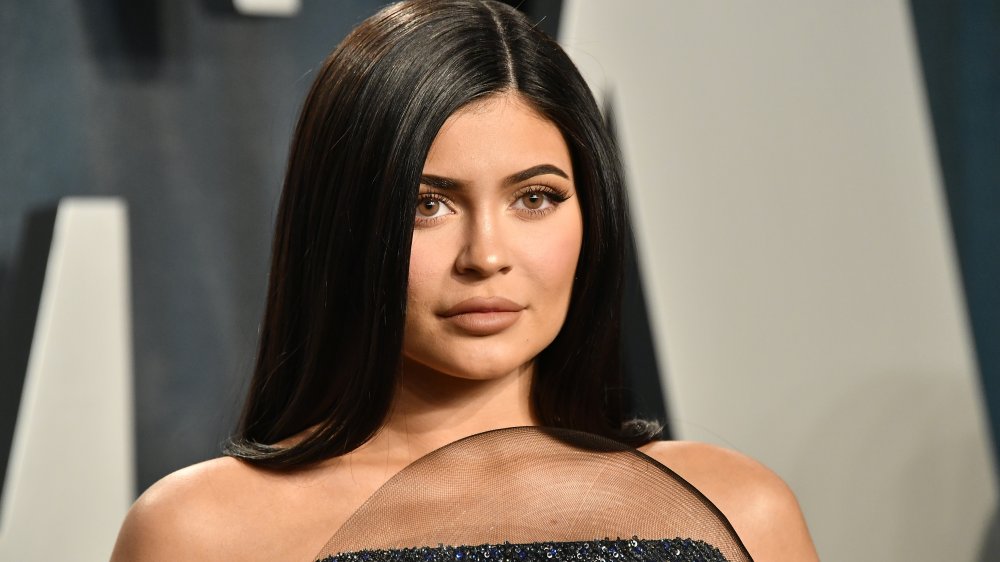 Frazer Harrison/Getty Images
Quarantine 2020 has brought out the best of celebrities, along with the culinary skills which they've graciously shared with the rest of us thanks to the power of social media. From Ina Garten sharing her ginormous cosmopolitan with the world to Martha Stewart's festive Martha-rita to Jennifer Garner's homemade biscotti from her pretend cooking show (via People), the internet has helped celebrities serve up some inspiring and yummy content. 
Well, they can all move over because the youngest Kardashian, Kylie Jenner, recently added her cooking skills to the mix and it's an amazing French toast hack. To be fair, this isn't the first time the Snapchat maven has had the social media universe abuzz with her kitchen know-how. Kylie shared her pantry prowess with her trick to spruce up ramen (via Delish); her extra touch to spice up any grilled cheese (via Spoon University); and the ease of making her fluffy banana pancakes just in the last three months (via L'Officiel).
The secret ingredient for Kylie Jenner's French toast
But it's the billionaire cosmetics founder's French toast recipe she shared via Instagram stories that will leave you wondering why you didn't come up with adding this one simple ingredient to your own version of the breakfast food (via Yahoo!). What's the one ingredient?
French toast is already a delicious breakfast and brunch food, but what sets Jenner's French toast apart from other recipes is the addition of Frosted Flakes. In the words of Tony the Tiger, "They're great!" and apparently, they make French toast great too. 
The cereal-crusted dish has our mouths watering — and for good reason. The ingredients include brioche bread, a mixture of egg, milk, vanilla extract, and cinnamon, which is used to coat the bread. You'll then need a bowl of crushed-up Frosted Flakes, which serves as a breading for the egg-coated bread. 
Here's how to make Kylie Jenner's Frosted Flakes French toast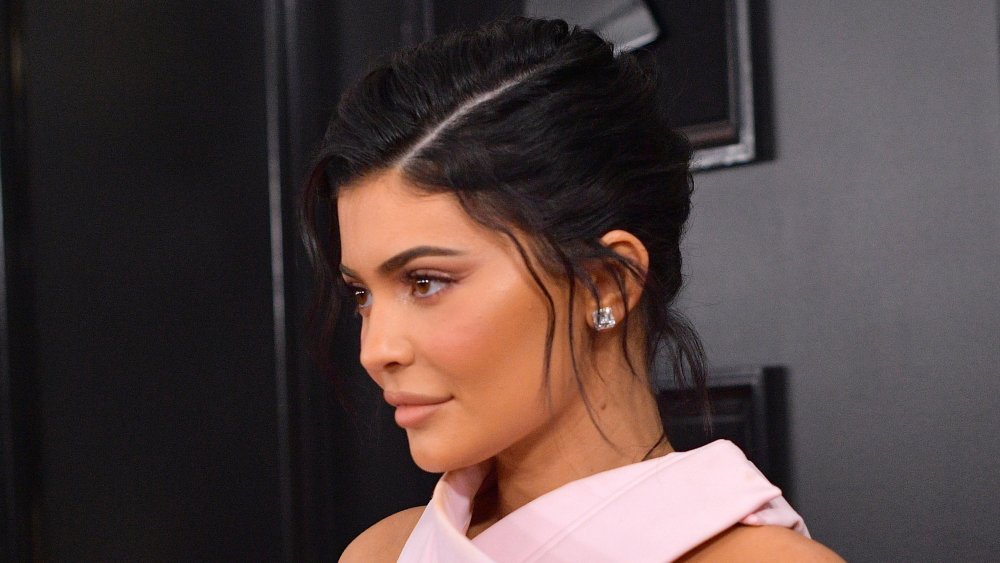 Matt Winkelmeyer/Getty Images
The process is much like any other French toast recipe. You soak your bread in the egg mixture, but add in a step to crust the soaked slices in Frosted Flakes. Once there is an appropriate amount of the cereal stuck to the bread, it goes in the frying pan, where it gets a sprinkle of brown sugar because as Jenner wrote on the post, "A little brown sugar never hurt nobody." Jenner shared how to make this simple meal in a series of videos and wrote it was her big sister Khloé who inspired her to make her flaky French toast (via Today).
Jenner's recipe inspired others to share their copycat versions, with one Twitter user proclaiming it to be, "The best french toast," while another fan of the recipe tweeted, "... while it isn't pretty, it was a HIT!" Whether you serve it with syrup, a little bacon, or some fruit on the side, this recipe is definitely worth trying.