This Is Arby's Most Underrated Menu Item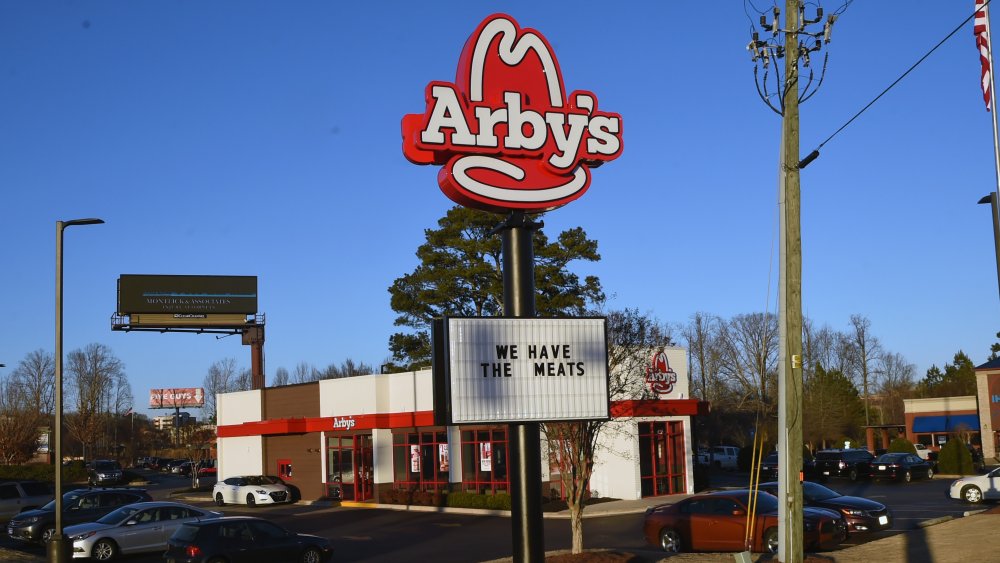 Rick Diamond/Getty Images
When you think of Arby's, what immediately comes to mind? Roast beef sandwiches, right? That is their signature food, after all. In case you haven't eaten there in a while, however, Arby's does have quite an extensive non-beef sandwich menu, also offering ham, chicken, turkey, and basically everything but burgers and hot dogs (if either of these could even be considered sandwiches). No Impossible anything, though, not from the folks who brought us the notorious meat carrot.
It's a good bet that the one item you don't automatically associate with Arby's is the gyro — these are something you typically get at Greek diners, after all, or perhaps food trucks, or fairs and festivals. Arby's take on the gyro, which they offer in roast beef and turkey versions, is admittedly non-traditional, but you really owe it to yourself to try one next time you're eating at Arby's.
What makes Arby's turkey gyro so good?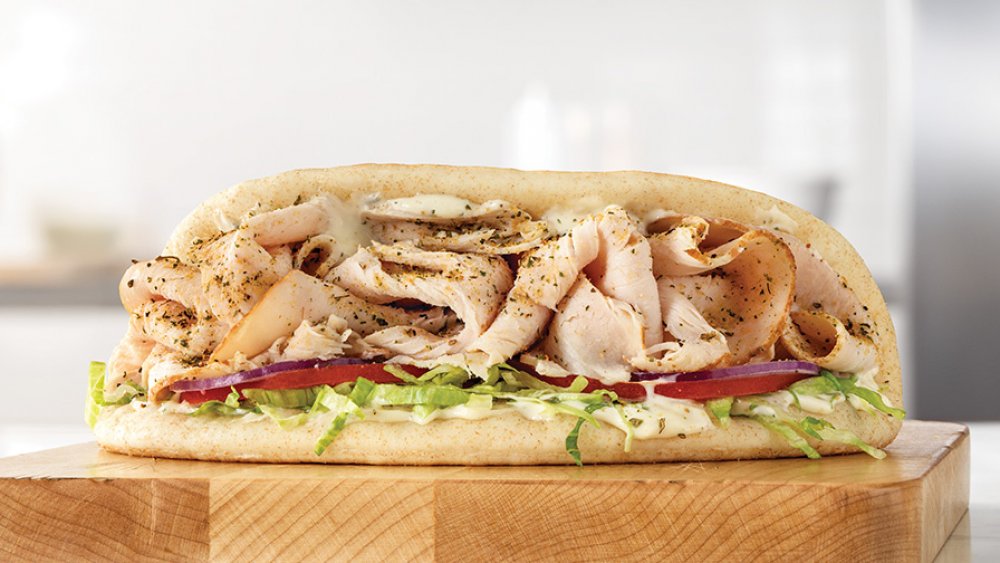 Arby's
The gyro is one of the most nutritious items on their menu. Eat This, Not That! lists the turkey gyro as one of Arby's "bests," noting its health-conscious 470 calories and 3.5 grams of saturated fat as opposed to the 710 calories and 13 saturated fat grams found in a traditional gyro, and 550 calories, 7 saturated fat grams with Arby's roast beef version. Not only is the turkey gyro a relatively diet-friendly pick, it's also pretty darn good.
Fewd Snobs reviewed the turkey gyro back in 2015 when it was supposed to be a "limited time only" item (it's on the regular menu now, albeit at select locations per Arby's), and they raved over the fact that Arby's uses real turkey, the same kind used on the premium sandwiches. They had high praise for its "very good, juicy texture and flavor," as well as how "the Greek seasoning compliments the flavor of the meat very well." 
Why Arby's turky gyro is better than the roast beef version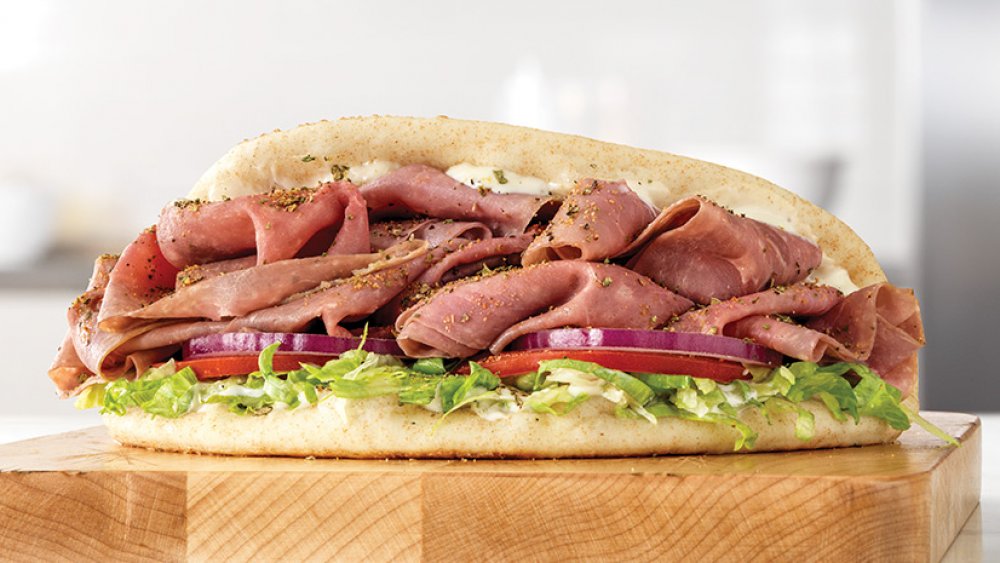 Arby's
Fewd Snobs also noted that the meat and seasonings seemed to be better distributed throughout the sandwich than they were with the beef version, saying that while this made no sense, it was something that occurred on numerous occasions. The turkey version is tastier than the beef, and more satisfying as well, in their view. To be fair, the reviewers also noted the gyros weren't exactly authentic, well, gyros.
Brand Eating also tried both the roast beef and turkey gyros from Arby's, agreeing that the turkey was the better of the two as the seasonings and sauce seemed to go better with the lighter meat. They found the pita to be "pillowy soft, dense, and pretty pliable," although were a bit underwhelmed with the sparse and soggy vegetables, and the drippy (though tasty) tzatziki. Overall, they said this wouldn't ever really be their go-to gyro, but would be something they'd order if they were visiting Arby's.