The Single Most Overpriced Item On P.F. Chang's Menu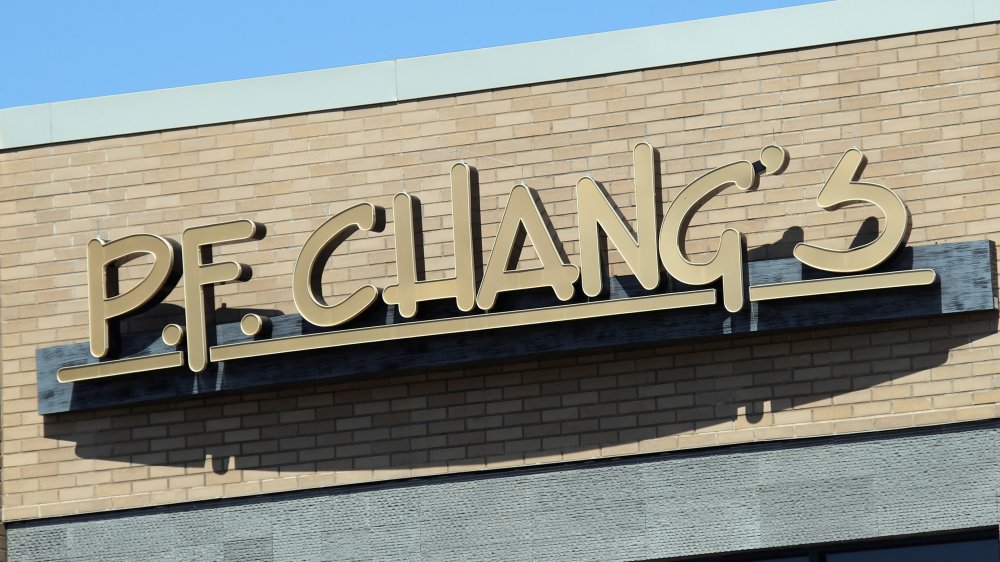 Bruce Bennett/Getty Images
Cecilia Chiang's traditional Chinese cooking in America inspired her son Phillip Chiang to partner with Paul Fleming and open the first P.F. Chang's restaurant in Scottsdale Arizona in 1993 (via P.F. Chang's). Growing to the current restaurant empire we know, this flavor-filled restaurant is known for its best selling lettuce wraps as well as bringing Sriracha sauce to the mainstream. Drawing from Chiang's cooking to creating a mainstream food experience, the restaurant has expanded significantly and is widely known. Diners can grab an entree for about $12 to $15 dollars in-store, although adding appetizers, drinks, sides, and desserts will increase the overall cost of dining (via Fast Food Menu Pricing). 
The restaurant industry has a long history of providing some different price points to steer us towards a more palatable (and wallet-friendly) option (via CNBC), which feels like the strategy of this expensive $42.95 item on the P.F. Chang menu — Four Course Chang's For Two Prix Fixe Menu.
But the most expensive does not mean most overpriced. That honor goes, instead, to the classic P.F. Chang's Lettuce Wraps.
Lettuce wraps are deceptively simple
The signature lettuce wrap is said to be one of the most copied recipes in the restaurant industry. The wrap combines crispy lettuce and a savory mix of ground meat and vegetables served atop crackling rice noodles. It's not just good, but it's addicting for many as a craveable low carb appetizer. Also available in a vegetarian option, this dish will currently cost you $12.50 in the Seattle area (via P.F. Chang's), although it may be priced differently in other regions. 
While definitely tasty, the main ingredients are rather inexpensive, consisting primarily of lettuce, ground meat, green onions, and sauce. To explain further, a $20 entree may cost the restaurant $15 in ingredients, while a $12 entree may only cost the restaurant $5 to make. While not as expensive to the consumer as a whole, the restaurant has a large profit margin on dishes like this. What's more, the preparation for this dish is fast and simple — even recipe copycats agree (via Damn Delicious).
Yet although it's overpriced, there's no doubt this dish is definitely delicious. However you can get them, lettuce wraps are a great addition to the dinner table.