The Untold Truth Of Jack Daniel's New Canned Cocktails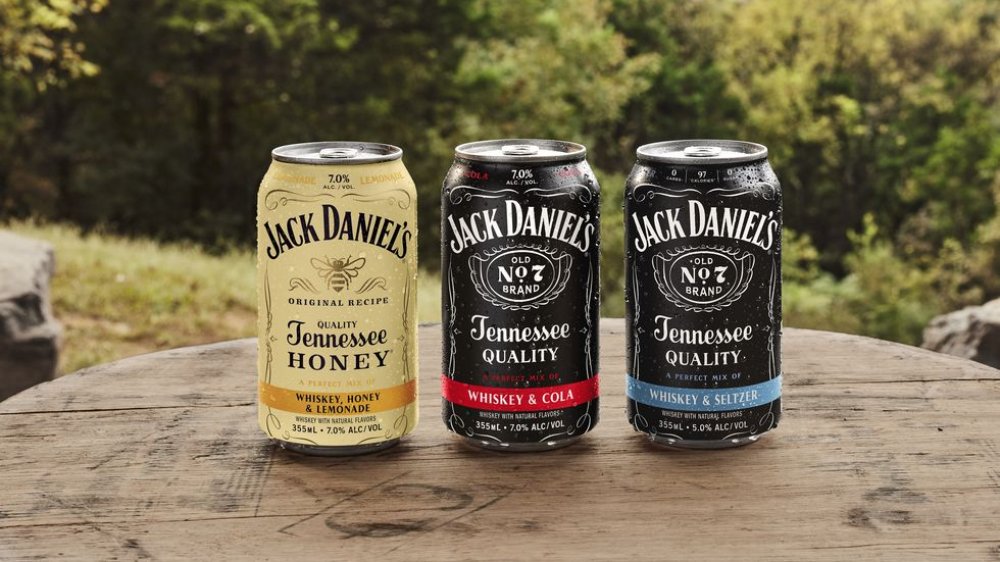 Jack Daniel's
Summer sipping has gotten a lot easier, and no one is complaining about it. So far this year Aldi has released a new fruity series of sangrias and PBR announced a new hard peach tea flavor, but Jack Daniel's new canned cocktails are the portable drink we didn't know we needed to compliment the others. There's nothing easier than tossing a few cans in a cooler or bag to pour over ice by the pool, lake, or ocean.
With the explosion of hard seltzer drinks over the past year, it's only natural that other brands and alcohol producers have introduced some new products. Though Jack Daniel's new canned cocktails are not all seltzers, the whiskey and seltzer option clearly is, and is the healthiest of the three options. In fact, it has no carbs and each can is only 97 calories. It's also the lowest ABV at 5 percent, which is common for hard seltzers (via Delish).
Jack Daniel's canned cocktails come in three flavors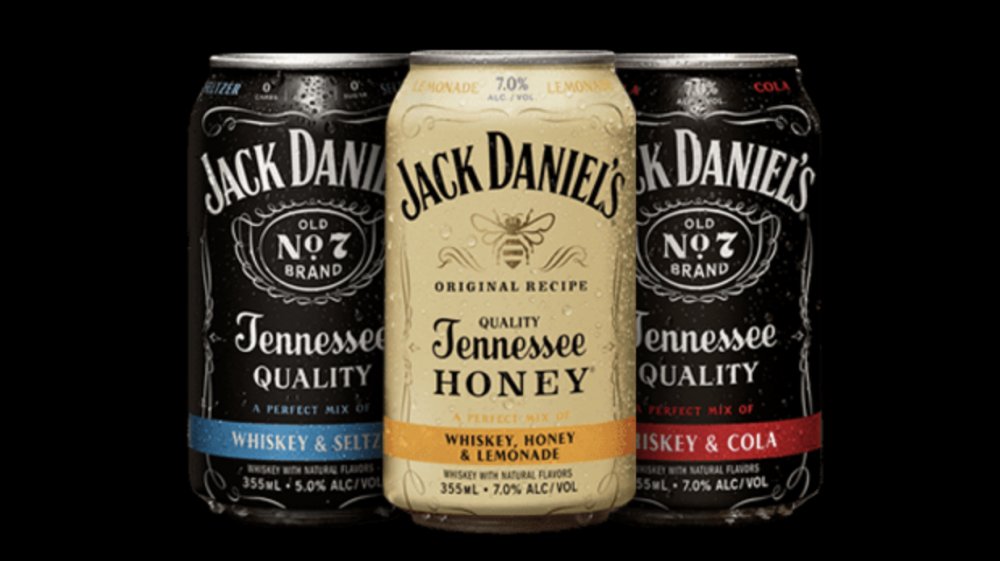 Jack Daniel's
In addition to the whiskey and seltzer, there are two other flavors. The first is a classic mixed drink, whiskey and cola. The last is a slightly sweet combination of whiskey, honey, and lemonade. Though only two of the canned cocktails are fizzy with carbonation, all are combined with real Jack Daniel's whiskey for a truly spiked and delicious drink — no whiskey flavoring here. The whiskey and cola as well as the whiskey, honey, and lemonade beverages also pack more of a punch thanks to the 7 percent ABV each has.
According to Taste of Home, these light and refreshing drinks are only available in 16 select states, but you're in luck if you're in California, Colorado, Connecticut, Delaware, Florida, Georgia, Illinois, New Hampshire, Nevada, Maryland, Minnesota, New York, Pennsylvania, Tennessee, Texas, or Wisconsin. Individual cans cost $4 and a pack of four rings in around $13.
So stop by your local liquor store to pick up a pack or two to try. If the cans aren't available in your home state, don't worry. You can order them through Drizly and have the cans shipped or even delivered in some areas.