Taco Bell's New Cheesy Burrito Has Everyone Talking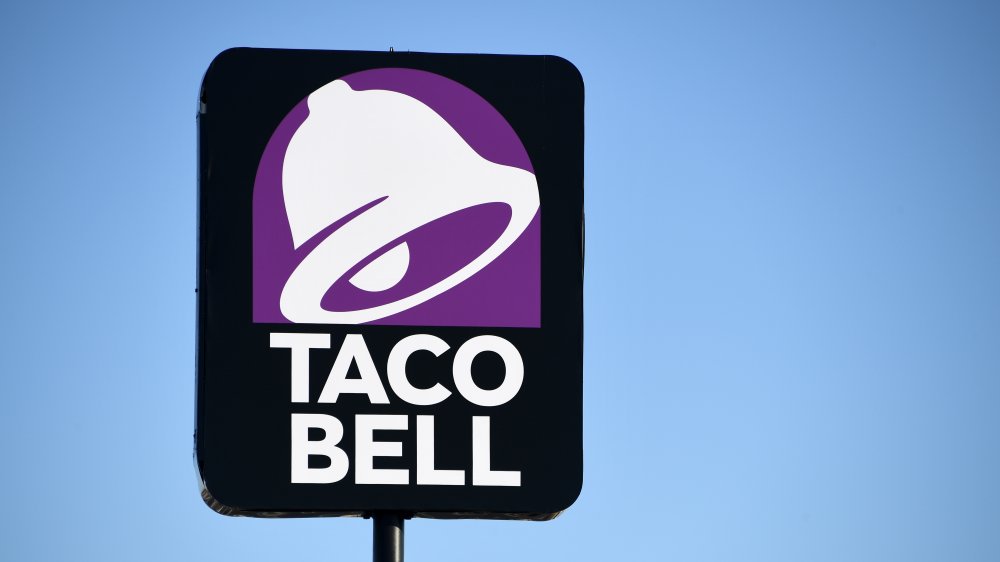 Ethan Miller/Getty Images
It's hard not to love Taco Bell for its iconic mainstays like Baja Blast and comical hot sauce packets. However, the chain's inventive specials are brilliant enough to reel in plenty of customers, whether they're Taco Bell fanatics or not. From Flamin' Hot Doritos Locos Tacos to the family-style taco bar, recent additions to the menu have been strong indeed. But this latest release really has everyone excited, thanks to its take on (and inspiration from) a classic: the grilled cheese sandwich. 
You read that right — the newest Taco Bell menu item is actually a grilled cheese burrito that's filled with all kinds of delicious ingredients and wrapped with an extra layer of cheese on the outside of the burrito. This comfort food hybrid was first tested in Chattanooga, Tennessee in 2019, and clearly everyone loved it. Now everyone nationwide can try this new menu item a la carte for $2.99, or as a part of a $5 box that comes with a few other items and a medium drink (via Delish).
What's inside the new grilled cheese burrito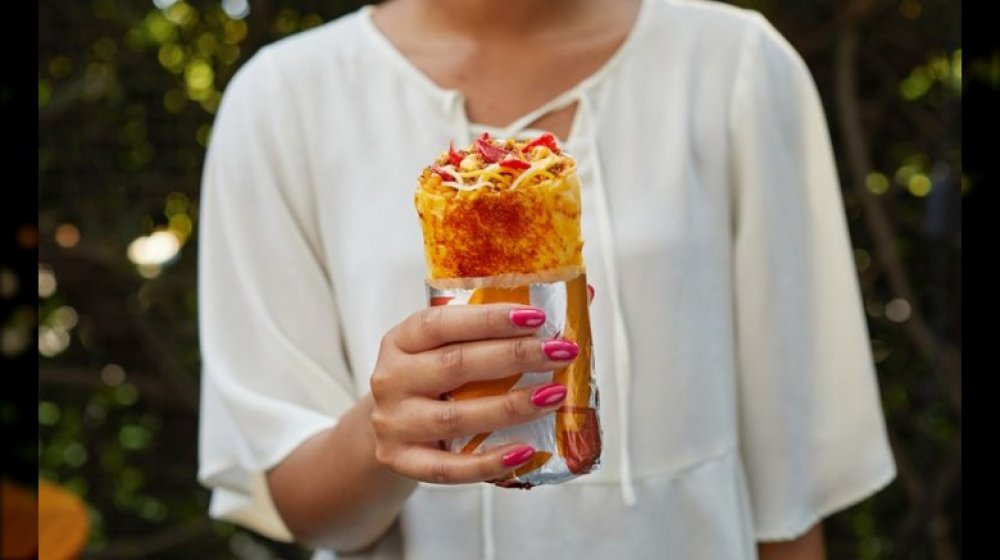 Taco Bell
Most people agree that the best part of grilled cheese sandwiches is the crispy bites of cheese around the edges. This burrito certainly doesn't skimp on it since the entire outer layer is melted cheese that's been grilled so it has that perfect crispy crust. And while we are enamored with this external detail, we know what's inside the burrito is what really counts.
You'll find seasoned beef, seasoned rice, Taco Bell's blend of three cheeses, crunchy red strips, chipotle sauce, nacho cheese sauce, and reduced-fat sour cream all bundled up in a warm flour tortilla (via Taco Bell). No cheese lover should feel they are missing out with this menu item since there's cheese both inside and outside the burrito. Vegetarians can also enjoy this novelty by asking for beans instead of seasoned beef (via ChewBoom).
Find your way to a local Taco Bell soon to try this because the grilled cheese burrito will only be available for a limited time.