The New Taco Bell Menu Item That Has Everyone Talking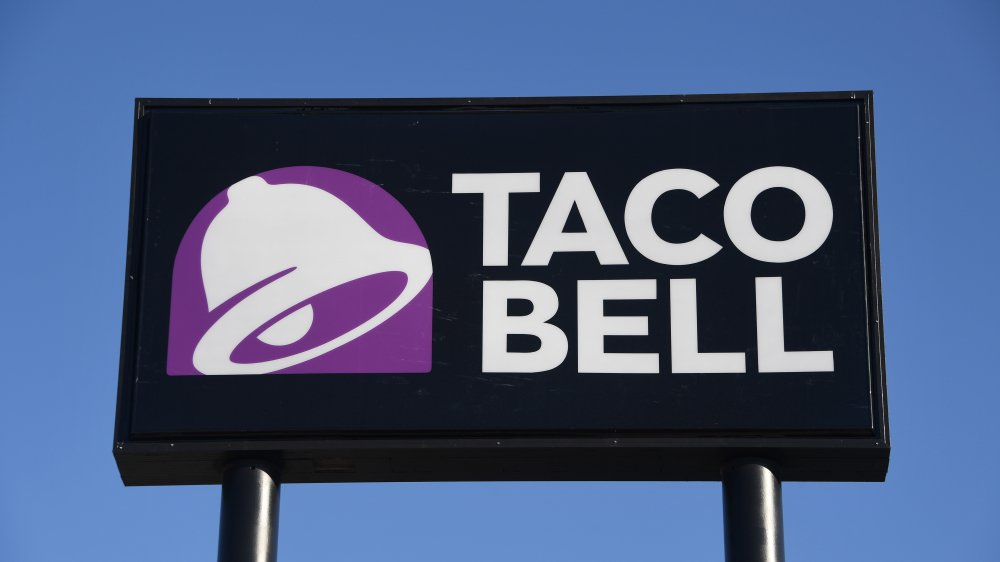 Ethan Miller/Getty Images
There have been some exciting whispers about Taco Bell over the past week, and in particular, any fan of their Doritos Locos Tacos should be excited. The fast food chain has confirmed that they are, in fact, making Flamin' Hot Doritos Locos Tacos. That is about all of the information that has been confirmed, though (via Delish).
According to Delish, a customer was initially offered the new flavor of taco or the original Doritos Locos Taco when ordering during Taco Bell's free taco promotion. The promotion happened recently when stores across the country were giving away one free Nacho Cheese Doritos Locos Taco to each customer. The promotion was to raise awareness for the Taco Bell Foundation and its $1 million donation to No Kid Hungry (via Taco Bell).
Doritos first rolled out their Flamin' Hot chips in 2019, and people absolutely loved them. Another mash-up between the spicy, cheesy chips and everyone's favorite taco seemed like a natural next step. Everyone is clearly more than ready for the Flamin' Hot Doritos Locos Taco to hit Taco Bell locations across the country (via Food Beast).
What we know about the Flamin' Hot Doritos Locos Taco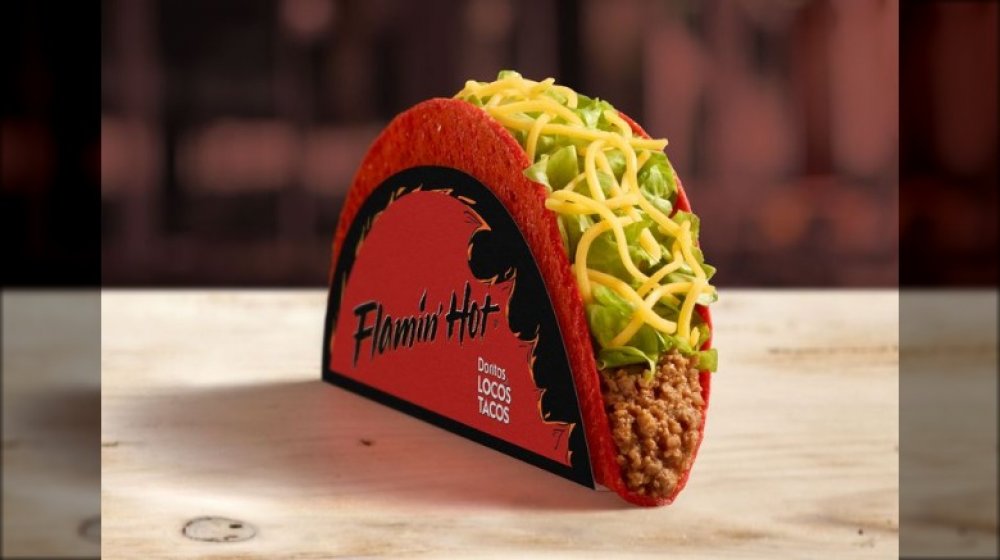 Taco Bell
Again, we know very little confirmed information surrounding the new taco. But there has been plenty of speculation and some information to go off based on a promotional photo. The image shows the taco in a Flamin' Hot Doritos Locos Tacos sleeve. The shell is bright red, and the taco looks to include taco meat, lettuce, and cheese, which is similar to the Doritos Locos Taco that's currently on the menu (via Taco Bell).
Some people seem to think the taco will hit stores as early as April 16th, but Taco Bell has not verified any (highly anticipated) release date.
There's no definite answer for how long we'll have to wait for this incredible concoction, so you might want to make it yourself at home if you just cannot wait for this taste sensation. Pick up a bag of Flamin' Hot Doritos at the grocery store and make your nachos. It might be the best you can do until this new item hits menus across the country.