The Absolute Worst Donut You Can Order At Dunkin'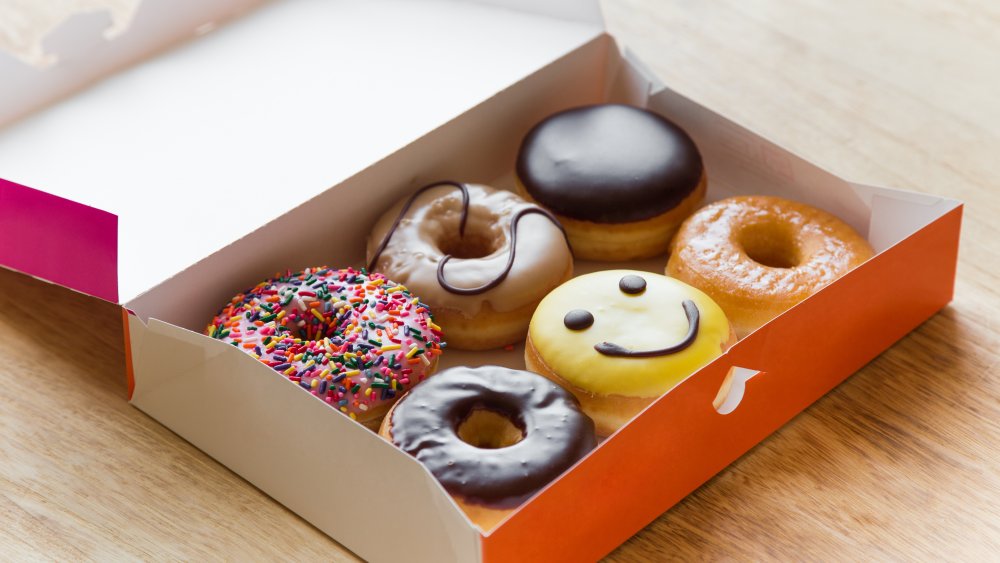 Shutterstock
If you're a loyal customer of Dunkin' you might already be well on your way to receiving the prestigious Dunkin' Donuts black card for enthusiasts and celebrity fans like BJ Novak, but how much thought do you put into your standing order? After all, there are over 15,000 possible drink combinations alone, plus the changing seasonal menu items, and that's not even mentioning the food menu (via Good Housekeeping). With all of those choices, how do you decide what to get?
Well, if you're making a donut a part of your regular routine, health should probably play a factor in deciding your order. While all the bright, beautiful donuts in the display might look like they're all roughly the same number of calories, looks can be deceptive.
The worst Dunkin' donut choice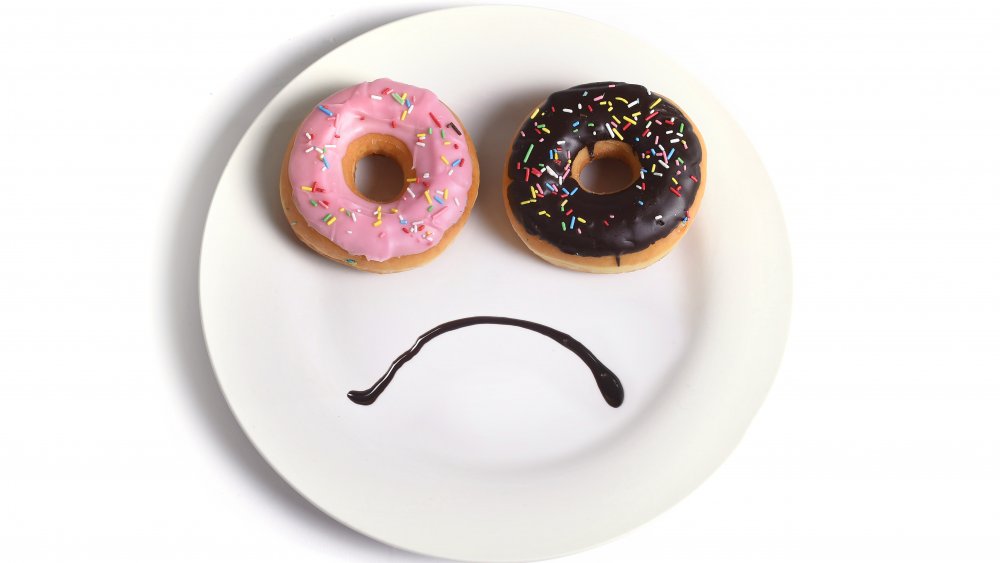 Shutterstock
According to Eat This Not That, the difference between one donut and another could mean an extra 320 calories in your breakfast (more than a whole second breakfast according to Healthy Eater). Which is why you shouldn't order the chocolate coconut cake donut with any regularity.
Sorry, chocolate coconut cake donut fans, but the "worst" donut on the Dunkin' menu title goes to your beloved chocolaty treat. You had to know that the combination of the chocolate cake base and the high-fat, high-sugar coconut topping wasn't exactly the same as eating kale, right? At 39 grams, this donut has about the same amount of fat as a Burger King Whopper (via Burger King). This donut also amounts to almost the entire daily allowance of sugar for an adult woman, at 22 grams (via Healthline). And that's not even all of the damage. Possibly the most surprising statistic is that this one donut has more sodium than a large serving of french fries! If that's not enough to start looking for a new donut order, what is?
The better Dunkin' choice to satisfy your morning sweet-tooth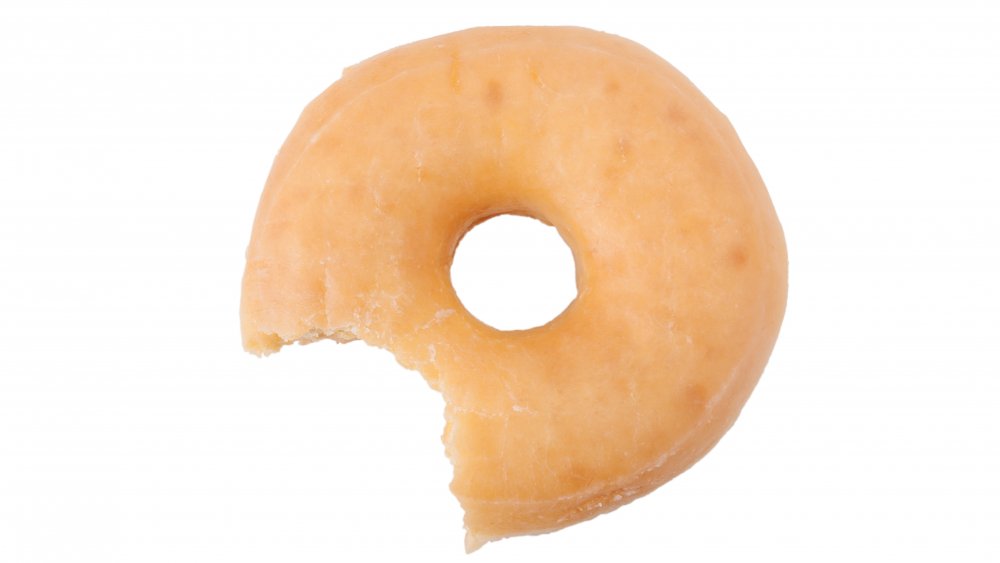 Shutterstock
If you're looking for a smarter go-to donut order, the good news is you have options. While no classic donut will ever really be healthy, there are definitely better choices you can be making at Dunkin'. 
Arguably the "best" donut, nutritionally speaking, is the raised sugared donut (via Washingtonian). It has the lowest calorie-cholesterol-fat ratio on the menu according to Eat This Not That, and only contains 5 grams of sugar (via Dunkin'). Plus, there's no denying it's tasty. It might not be double chocolate, but there's something to be said for a deliciously basic donut. But if you're not into the sugared texture, no worries. A classic glazed is probably your next-best bet, with only 240 calories and 13 grams of sugar.