The Chipotle Guacamole Hack That Changes Everything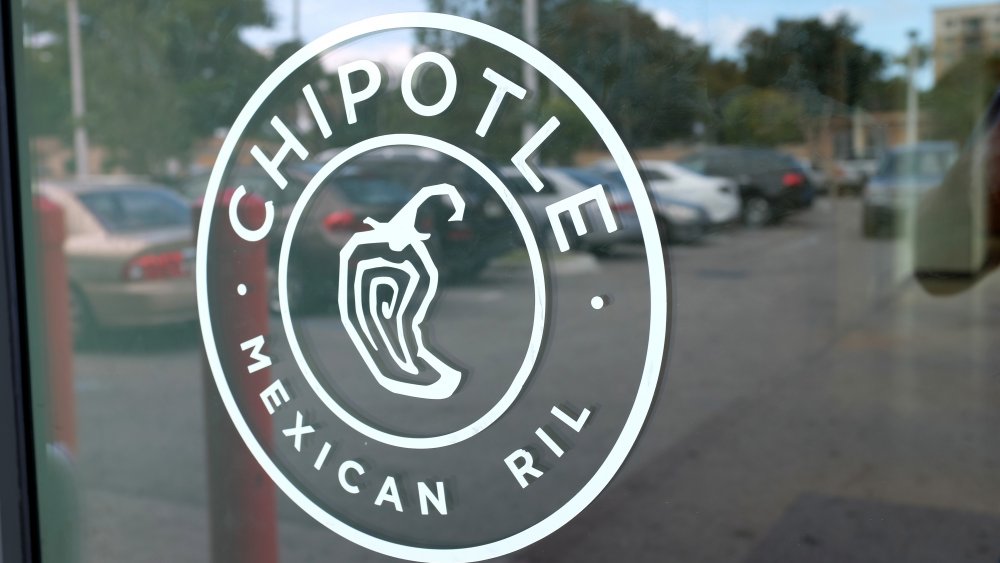 Joe Raedle/Getty Images
Chipotle Mexican Grill is a favorite fast food chain among the many customers who like having the option to build their own burritos, tacos, and bowls with fresh ingredients like yummy salsa and guacamole. In fact, Chipotle tied for fourth in a 2019 favorite fast food chain poll (via USA Today). The true test of any Mexican restaurant is its guacamole, and Chipotle's guac is pretty good with Fast Food Geek calling it among the "best".
All good things have a price and any true Chipotle fan knows this to be one of life's truths — when you place your order using the app or at the restaurant, the "guac is extra." But we all love it and no one thinks twice about spending an extra $1.95 to add that smooth, creamy scoop to your burrito, or bowl of choice (via Fast Food Menu Prices). It's totally worth it, as is the gluttonous food coma you feel after devouring it.
But what if you could have your Chipotle guac for free?
How to get free guac at Chipotle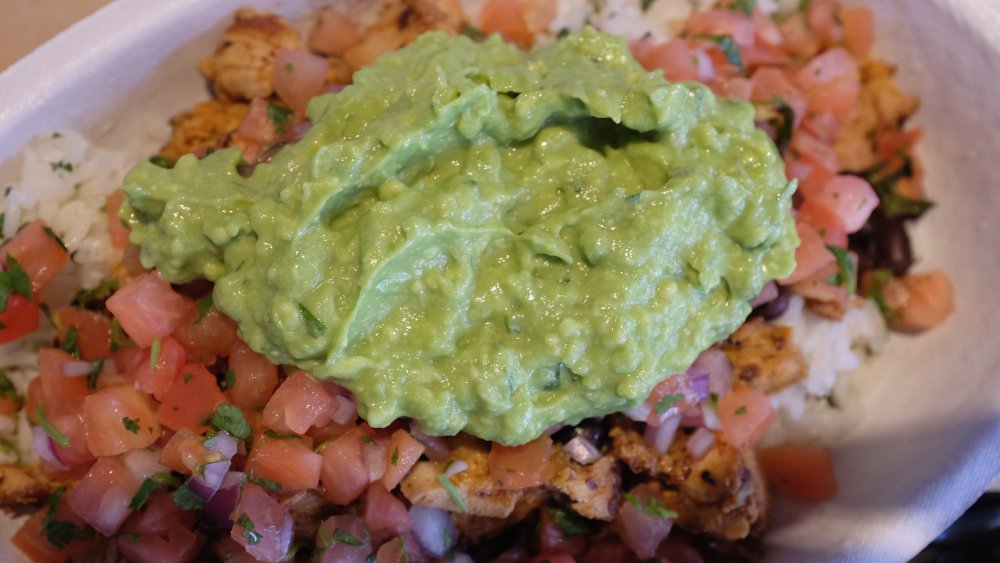 Joe Raedle/Getty Images
Well, get ready to have your life changed for the better. Vegetarians for free guac unite! If you are willing to skip adding meat or the sofritas option, you get to have your guac free of charge (via Eat This Not That). On March 19, 2019, the Mexican food restaurant broke the news with a tweet that repeated the same line over and over again: "Guac is free when you go veggie." One follower asked if this was forever, and Chipotle replied with a meme of a woman clapping and mouthing the word "forever." Another fan on Twitter tried a clever work around in hopes of having his meat and free guac, asking: "What if I go veggie and add a side of steak?" Chipotle responded with a pretty clear, "nah."
Free guac rocks, but if the carnivore in you simply can't forgo the meat, Chipotle was kind enough to share their guacamole recipe with the masses, so you can make your own and enjoy it at home.