McDonald's New Loyalty Program Could Be A Game-Changer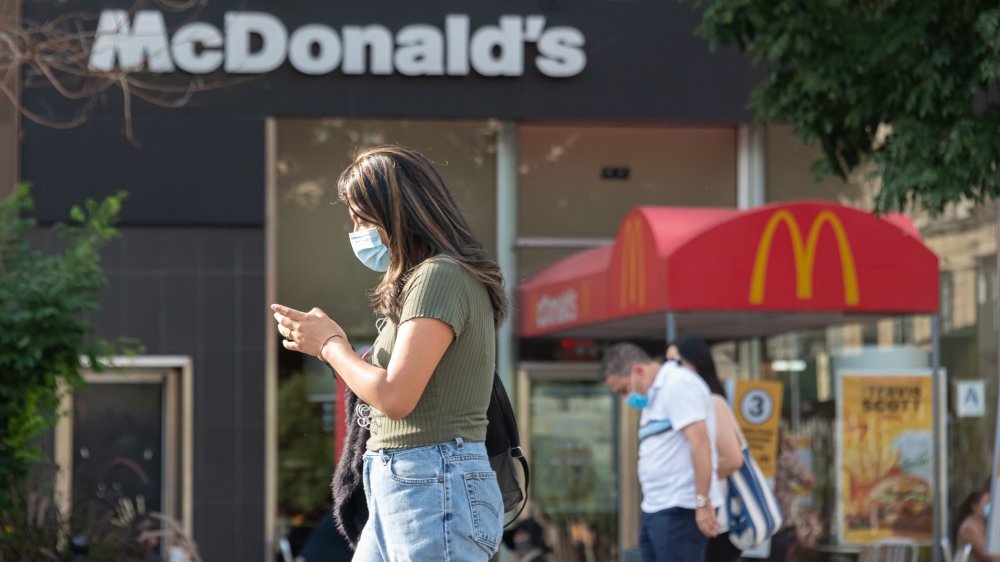 Noam Galai/Getty Images
Though it's not yet official, McDonald's appears to be jumping on the bandwagon with plans to offer a loyalty program in the U.S. for its customers. Speculation is that it would offer special deals for repeat customers. The New York Post reported that McDonald's held a meeting with Wall Street brokers Morgan Stanley to discuss the idea. So we don't know yet what the rewards program will look like, or when it will start. Financial experts told the Post they expected McDonald's to offer dollar-off and buy-one-get-one-free deals. At this point, according to the Post, the McDonald's is developing testing for the loyalty program.
McDonald's already has a loyalty program for its McCafé drinks. A digital punch card on its app gives customers a free beverage after purchasing five. McDonald's Canada is a step ahead of the United States on loyalty programs. In August, McCafé Mobile Rewards in Canada became McDonald's Rewards, which now offers deals on french fries (via MarketWatch).
Other fast-food chains have started or expanded loyalty programs this year to drum up business during the COVID-19 pandemic. Restaurant closures and stay-at-home orders have been bad for business. McDonald's, for example, reported over the summer that U.S. same-store sales, April through June, were down 8.7 percent compared to last year.
Would a loyalty program make the drive-thru faster or slower?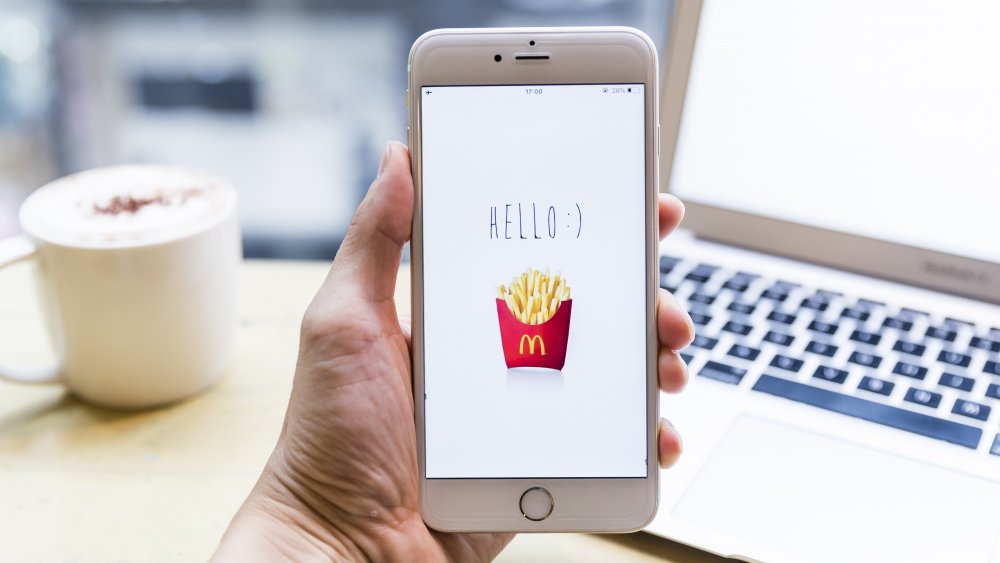 S3studio/Getty Images
The loyalty program is expected to benefit McDonald's by reducing wait times at the drive-thru, Morgan Stanley said in the New York Post article. The slow drive-thru has been a sore spot for McDonald's franchise owners, who were happy to see all-day breakfasts eliminated and some items taken off the menu during the pandemic (via The Wall Street Journal). The changes helped McDonald's reduce the drive-thru wait time by 25 seconds, and the loyalty program would be welcome if it reduced that time even further. But McDonald's was getting ready to launch a loyalty program back in 2016 and dropped the idea after deciding it would actually cause longer wait times, the Post said. The loyalty program four years ago would have used the app to gather data on customers and entice them back to McDonald's with special deals on their favorite orders (via Nation's Restaurant News).
Eat This, Not That! described this year's new loyalty programs across the fast-food industry. Wendy's started a rewards program in July. Taco Bell began offering items off its menu for free to customers who downloaded the chain's app. Chipotle added 4 million new app users after offering free delivery through the app.