The Real Reason You Can't Get A Salad At McDonald's Right Now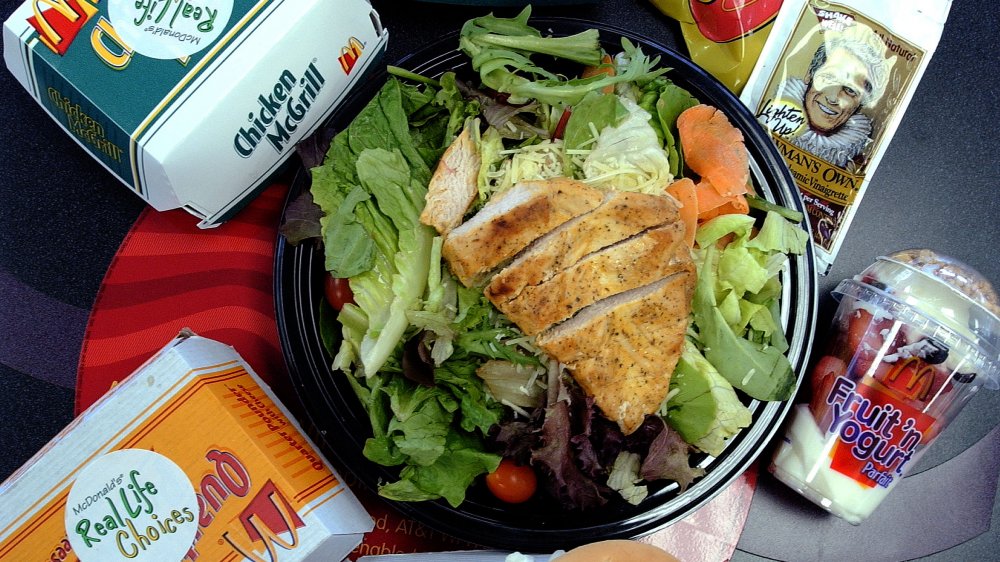 Stephen Chernin/Getty Images
McDonald's has found a silver lining in the COVID-19 cloud. Customers and franchise owners seem to be happy with their experiences after the fast-food chain took items off the menu. The McDonald's website says the menu was streamlined to ensure "a contactless pickup experience" at the drive-thru and for carry-out. The smaller menu also has reduced wait times at the drive-thru by 25 seconds on average. Customers reported in surveys that the food has been better, and their orders more accurate, according to The Wall Street Journal.
As a result, McDonald's executives decided to keep the menu short and simple, for now. That means salads, bagels, yogurt parfaits, and dozens of other items are still off the table. Seven items cut from the menu at the beginning of the pandemic are returning by July: two types of Quarter Pounders, the Bacon McDouble, three desserts, and hot tea. But where does that leave salads? According to the WSJ, the answer from McDonald's is vague on that front, with the company saying salads will return sometime down the road.
More items you won't see on the menu right now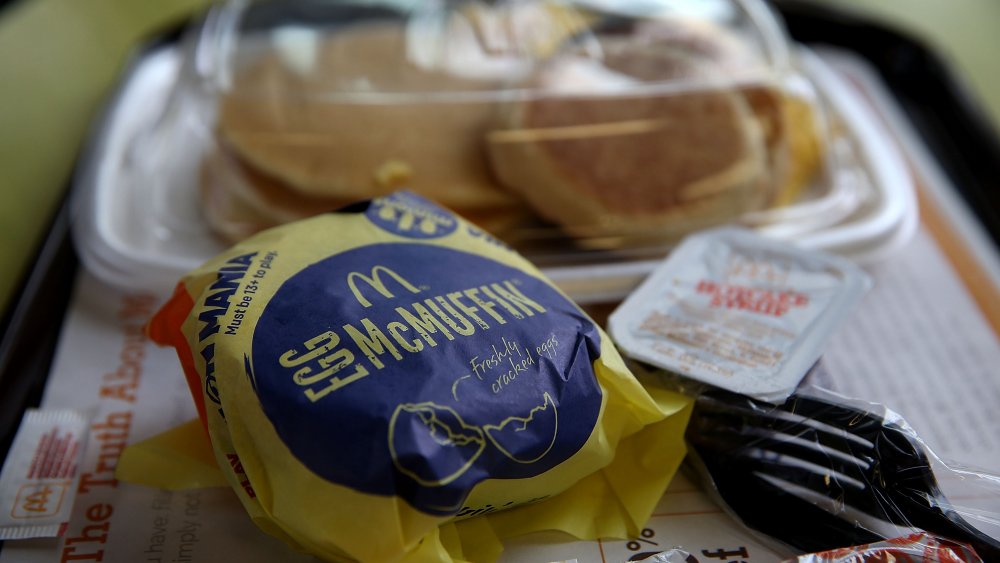 Justin Sullivan/Getty Images
Salads may return to McDonald's at a different pace depending on where you live. About the time restaurant dining rooms were reopening in the U.S., McDonald's CEO Chris Kempczinski said returning to a "pre-crisis" menu would be "a market by market decision" (via Nation's Restaurant News).
One of the biggest changes McDonald's made to its menu in response to COVID-19 was to take away the all-day breakfast, again as a way to streamline operations. McDonald's introduced all-day breakfast in its 14,000 U.S. locations in 2015, and it has given the chain a big financial boost. Still, an overwhelming majority of franchisees would like to see the temporary halt to all-day breakfasts made permanent. McDonald's execs may give the idea some thought. While all-day breakfast has been a success, it has had its share of problems. For one, McDonald's has been getting less business during actual breakfast hours (via QSR). As it stands now, The Wall Street Journal reported that McDonald's is undecided about whether it will return to serving breakfast all day.