Panera Makes A Surprising Addition To Its Menu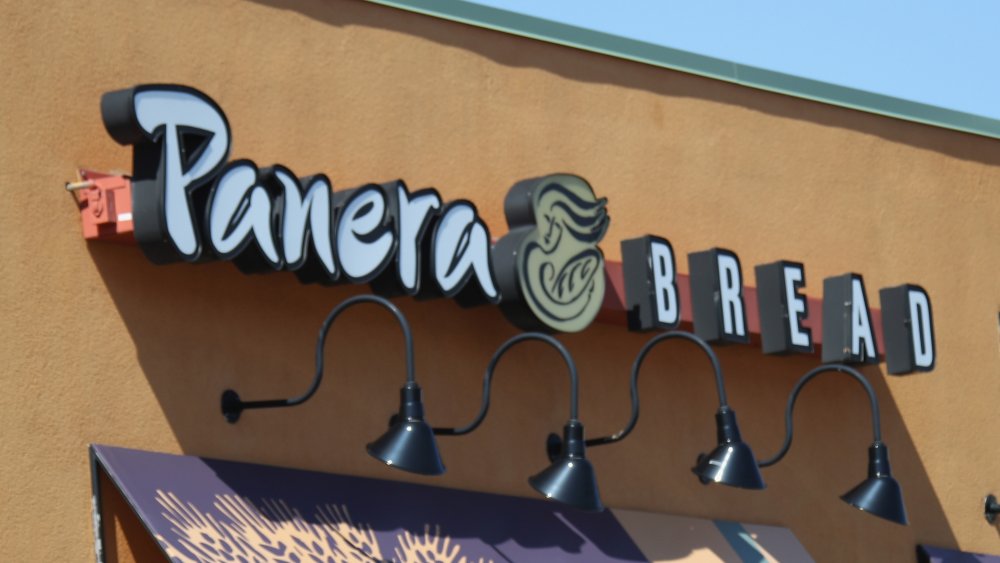 Bruce Bennett/Getty Images
From its warm, delicious bread to its decadent signature soups, there is much to love about Panera Bread. Walking into your local Panera, you're greeted by friendly faces, a wide spread of delectable baked goods, and tasty meals made with the freshest ingredients. What would become Panera first opened its doors in 1980 as it first started off as a cookie store in Boston Massachusetts, according to the brand. But it wasn't until the 1990s when the first official Panera storefront was opened after founder Ron Shaich decided to redo the St. Louis Bread Company. 
The restaurant has come a long way from its cookie making days, and now diners can find things like its "creamy" vegetarian autumn squash soup during the fall or crisp salads featuring seasonal fruits and veggies in the spring and summer. With so many great seasonal and signature meals on its menu, is there really any way that Panera can possibly top itself? Yes, yes it can. In a statement, the fast casual establishment announced that it would be adding not one, but three new menu items to its roster that seek to revamp pizza night.
What goodies can you now find on the menu?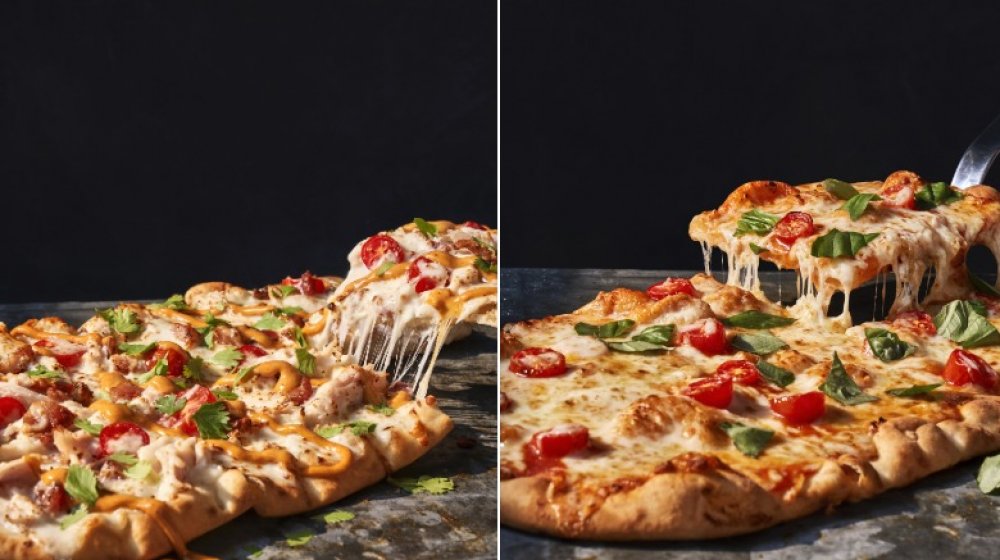 Panera Bread
Panera will be rolling out three new flatbread pizzas that diners can enjoy nationwide available in cheese, Margherita, and chipotle chicken and bacon. Pricing for the flatbread pizzas will start off at $7.99, according to a statement made by the company. The flatbreads are said to be made with crispy dough that will be cooked on a pizza stone and will be topped with the fresh (and clean!) ingredients that Panera is known to use like fresh mozzarella, cilantro, and basil. 
Panera's chief food innovation officer Claes Petersson revealed in a statement that the company is looking to redefine the pizza category with its new flatbread pizza offerings. The company wants to change the expectation of what pizza can be by introducing options from the premium and clean ingredients it uses on the daily. People reports that the newly-appointed head chef created the dough for the flatbreads using finely ground flour, similar to that of Italy's famous 00 flour.