Panera's New Beer And Wine Offering Has Diners Excited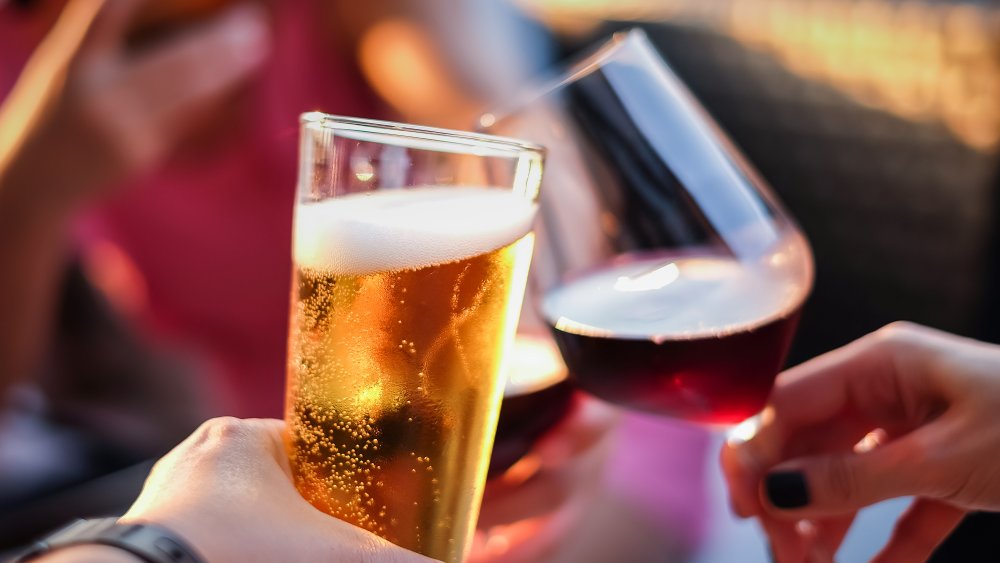 Shutterstock
What's better than a nice meal at Panera in the middle of a lazy afternoon? We'll tell you: A glass of beer or wine to accompany your soup and sandwich combo! Yes, you read that right. As reported by Delish, the fast casual café is now beginning to offer beer and wine at some of its Kansas City-based restaurants in a bid to update its menu. There are also new flatbreads pizzas available nationwide.
As explained by Nation's Restaurant News, this is a definite first for Panera. The chain has never served alcohol at any of its locations until now. The brand has partnered with Boulevard Brewing Co. and Ménage à Trois Wines for its new program, which will first be unveiled at two outlets in Overland Park, Kansas, before being offered at three other stores. Patrons will get the opportunity to choose between several types of hard seltzers, beers, and wine options from 4 p.m. on every day. Some of the options to look out for are Boulevard's pale ale, their Quirk Spiked & Sparkling Strawberry Lemon & Basil seltzer, and an unfiltered wheat beer; and Ménage à Trois' Chardonnay, a red blend, and their Limelight pinot grigio.
Wine and beer may eventually become available in Panera locations across the country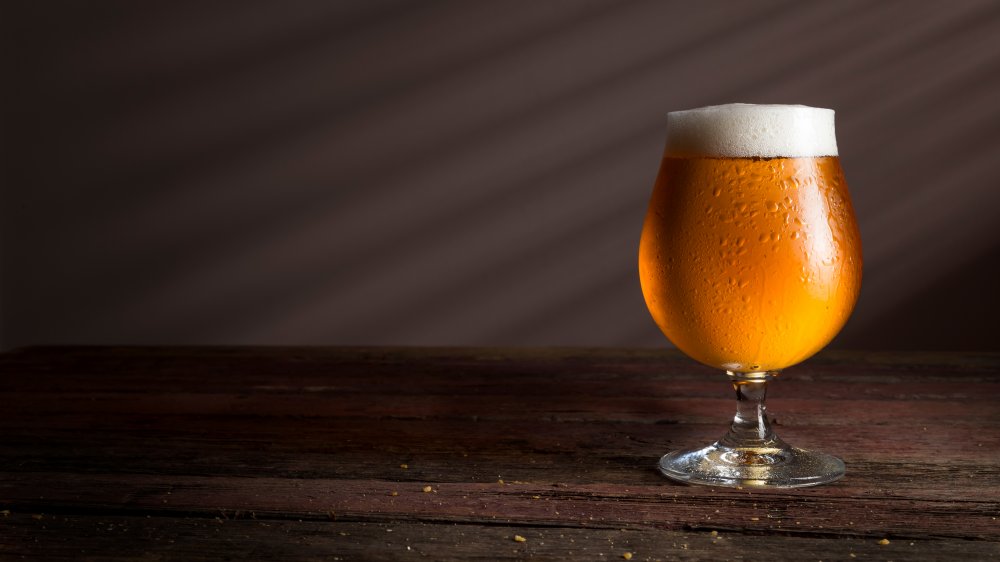 Shutterstock
Several Panera outlets have been franchised by the Pan American Group which is a subsidiary the Flynn Restaurant Group, according to their website. The brand now hopes to give customers a chance to experiment with flatbread pizzas paired with a refreshing pint of beer or glass of wine at their locations. "Given the environment over the last six months we've been challenged to think differently about our business. This is one of the areas we believe is a growth opportunity for our brand. We always like to give our guests choices," Randy Bates, senior director, head of marketing at Flynn Restaurant Group told Nation's Restaurant News. 
In even better news, the drinks will be discounted until November 17th at those Kansas locations and lucky diners will be able to enjoy them at half the price (via Delish). While the drinks are initially only meant for selected Panera restaurants, Thrillist says it's possible that the option may be introduced in Panera locations across the country, depending on the public response. "It's honestly up to our customers," said Bates, "If they show us that they want a beer... or a glass of wine... I think it likely that others will jump on board."