Give Your Kitchen A Serious Upgrade With Walmart's Early Black Friday Deals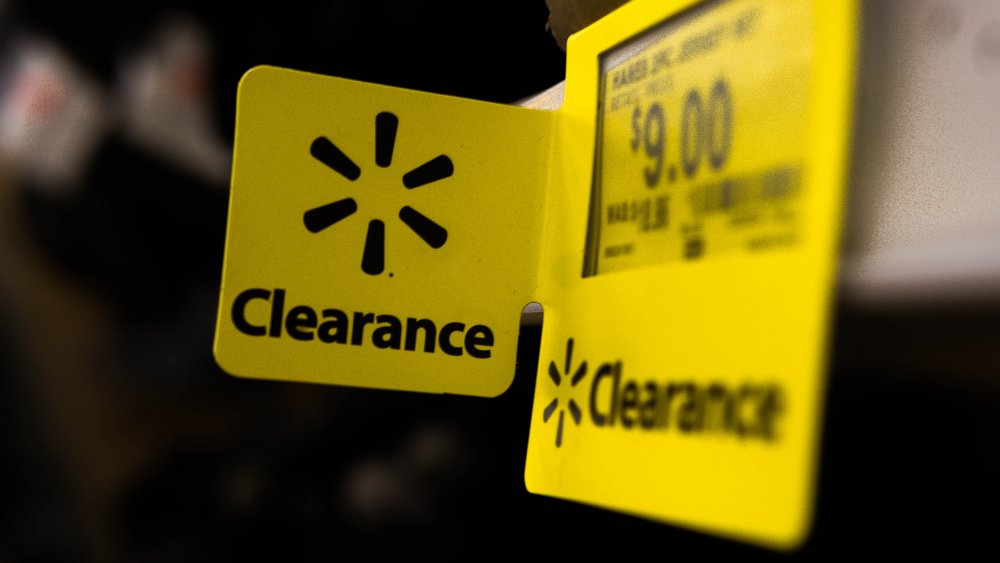 Shutterstock
We might have just finished celebrating Halloween, but the holidays are quickly approaching, and with them all kinds of great deals. While Black Friday might be the day you think of most often for saving big on tons of kitchen items and appliances, Walmart is offering huge discounts even earlier this year according to their website. The budget-friendly retailer is introducing a new way to save this holiday season, their Black Friday Deals for Days, as the event is known. 
Essentially, this promotion has multiple phases that allow you to shop more easily rather than forcing yourself to stay up all night after your turkey dinner on Thanksgiving. The first phase began with exclusively online shopping on November 4th, with deals being offered in-store beginning the 7th. This set of deals is listed by the retailer as ending on Sunday, November 8th. The second phase will begin online on the 11th and in-store on November 14th, set to end on Sunday the 15th. CNN reports there will be a third phase of deals as well, beginning online on November 25th and appearing in-store on the 27th. The outlet claims that these discounts will be mostly on gifts and seasonal décor. Depending on what you want to buy, you'll need to check back as new items are released.
The first phase of Walmart's 2020 Black Friday deals started on Wednesday, November 4th
The first online shopping phase of Walmart's early, month-long Black Friday event began on Wednesday, November 4th. While there are plenty of deals on all kinds of toys and gadgets, it's the kitchen appliances we think you might be particularly interested in.
Among the discounted items, you'll find a Power Smokeless Grill online only for just $49 (down from $119!). It's rated four stars out of five by Walmart shoppers too, making this an absolute steal. Another must-have kitchen appliance is the Instant Pot. You can save $50 when you buy the Instant Pot 6-Quart Duo Crisp for $79 during the Black Friday sale, also online only.
There are a few other Black Friday discounts on kitchen items coming up. You can find good deals on items you've likely been longing for such as a Magic Bullet Personal Blender – which will only cost $15 on November 7th and 8th — and the Gourmia Digital French Door Air Fryer Toaster Oven, discounted to $49 this weekend only as well. The air fryer normally retails for $89 on the Walmart website, so this is a pretty great deal. Also on sale this Saturday and Sunday will be the Farberware 16-inch Non-stick Electric Griddle for the super low price of $10 in-store only (down from $40), offering you the perfect opportunity to make all your holiday breakfast dreams come true.
The second phase of Walmart's Black Friday Deals for Days event starts November 11th
The second phase of Walmart's Black Friday deals (which starts November 11th and is largely good through the 15th) features quite a variety of things to shop for. The kitchen items included in this phase won't be available until the weekend however, from Saturday the 14th to Sunday the 15th. First is a Keurig K-Compact Brewer for $35 ($24 savings), online and in-stores the 14th and 15th. There's also a vintage-inspired Frigidaire 9-Can Mini Fridge for $24 that comes in a variety of colors, available at a discounted price that weekend only.
There are sets of storage containers and table settings up for grabs. You can pick up a Corelle 20-piece dinnerware set for $20, making each piece in the collection just $1. Rubbermaid's EasyFindLids Storage Set will be only $6.75 for 38 pieces. If you're a fan of The Pioneer Woman, you can pick up two sweetly branded slow cookers for just $10! All three deals are being offered in-store only the weekend of the 14th.
Something to note while shopping Walmart's Black Friday deals are the sale expiration dates. While most of the online-only deals are good for around four days, many of the items that are for sale both online and in-store are only available at the lowered price for one weekend. So whatever you decide to buy, make sure you pay attention to when and where the deal is good for and shop while the price is low.