Sam's Club Is Selling The Ultimate Advent Calendar For Cheese Lovers
Recently, Instagram Sam's Club fan account @ohheysamsclub posted a picture of the store's latest holiday offering: an Ilchester Cheese Advent Calendar. The account noted that the new product is retailing for $16.98, and from the packaging we can tell it contains Jarlsberg, Applewood, Mature Cheddar, Red Leicester, and Wensleydale cheese with cranberries. Delish states that the advent calendar contains one miniature cheese wheel for each day, totally 24 tiny cheeses. Since the contents of this advent calendar are obviously cheese, it will need to be kept refrigerated. We get the feeling this may also be why Sam's Club has not yet offered it for sale on their website yet. 
This seems to mark the first time the Ilchester Cheese Advent Calendar will be stocked by Sam's Club. However, the seasonal dairy product has been around for a while. It was initially created in 2017 as a collaboration between So Wrong It's Nom and Ilchester, a subsidiary brand of the British cheese company Norseland. This delightful team up came to be after So Wrong It's Nom realized that cheese companies were not experimenting with cheese advent calendars, while you could get the seasonal item filled with a number of other things such as beauty products, chocolate, and pet treats. So Wrong It's Nom decided to construct one themselves, complete with very detailed instructions for readers to do the same. The idea proved popular enough to warrant its own product.
More holiday cheer from Sam's Club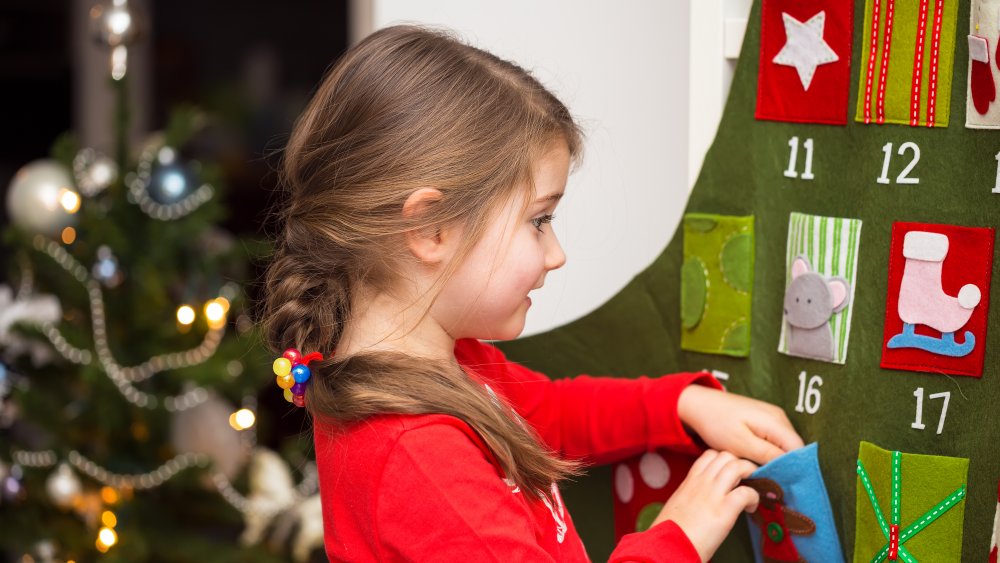 Shutterstock
The introduction of the Ilchester Cheese Advent Calendar by Sam's Club simply marks the latest in their 2020 advent calendar launch. Back in September, Sam's Club began offering their American Vintners Sweater Collection 12 Days Wine Calendar for $37.98. While a cynic might grumble over their branding it as a calendar when it does not actually cover the entire advent season, you could always buy two for the full effect (or, you know, not drink a whole bottle of wine every day). If you absolutely need to open one window each day, you can buy your booze filled advent calendars from Aldi, which offers true advent calendars full of wine or beer for $69.99 and $49.99, respectively.
It goes further than that however, as Sam's Club has also brought back its popular dog treat advent calendar, as announced by People Magazine in October. For just $9.98 your canine companion can indulge in a course of 35 all-natural treats over the course of advent. Happy preemptive holidays to one and all, from Sam's Club.