The Pioneer Woman's Daughter Just Revealed Her Wedding Date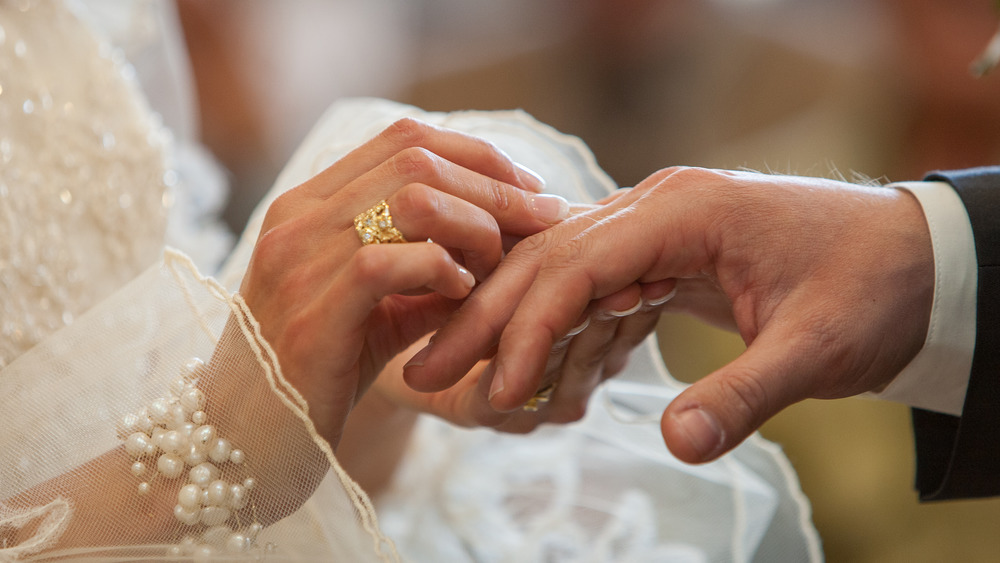 Shutterstock
Since 2006, Ree Drummond, better known to her fans as the Pioneer Woman, has been delighting her followers with recipes, photography, stories of motherhood, and snapshots of her life on a working cattle ranch in Osage County, Oklahoma. Through the years, fans have gotten to know a good deal about her family, and have watched her four children grow up from adorable youngsters to mature young adults.
Many can't believe that Alex Drummond, the Pioneer Woman's eldest daughter, is already 23 years old, and is in the midst of preparing for one of the biggest events of her life. She just announced the date of her upcoming nuptials to her fiancé, Mauricio Scott. The couple has been together since 2015, when they met during their freshman year at Texas A&M University, according to People.
The couple became engaged in the summer of 2020, according to the Pioneer Woman's blog. Although Drummond admits she "tried to indoctrinate my daughters through the years 'not to get married until they are twenty-eight,'" she says she is glad Alex didn't listen. "Ladd, the boys, Paige, and I couldn't love Mauricio more, and the timing is so perfect for them," Drummond wrote.
Alex and Mauricio will wed in May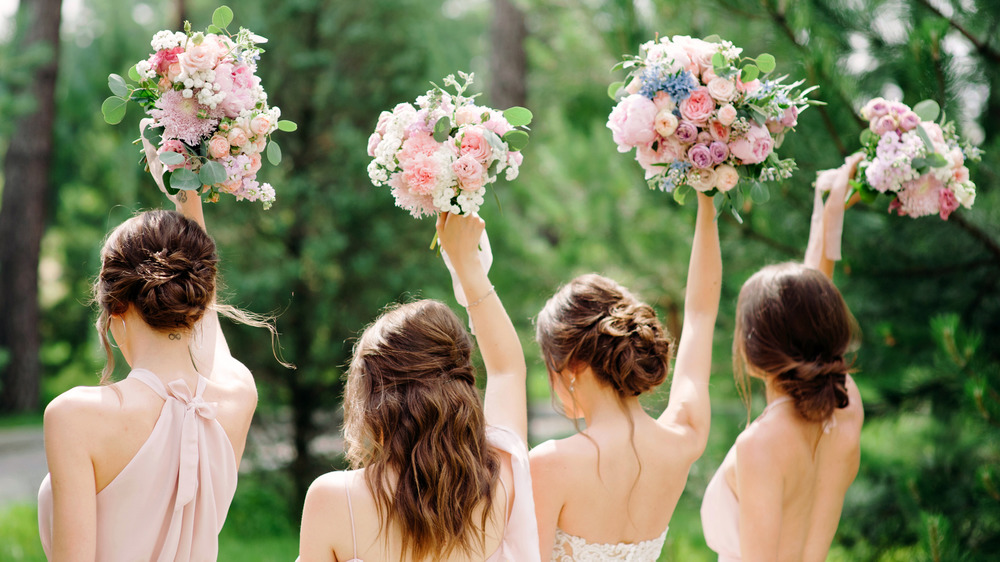 Shutterstock
The big day is scheduled for May 1, 2021, and they plan to wed on the very same ranch where Alex grew up. As Drummond explained, "We kind of did a little bit of a journey where we looked at hotels in Tulsa and venues in Tulsa. And it was Ladd Drummond, my boyfriend, who kind of said, 'I wonder why we wouldn't do it on the ranch because that's who Alex is.' And Alex and I both went, 'aww.'" It will certainly be a family affair, with Drummond also revealing that Alex has asked her younger sister, Paige, to be the Maid of Honor.
With the Maid of Honor, venue, date, and even the dress already picked out, Alex seems like she couldn't be more excited and prepared for her wedding day. In fact, it seems like the whole family is looking forward to the big day when Mauricio officially becomes a part of the Drummond clan.