Everything You Need To Know About Chrissy Teigen's New Products For Target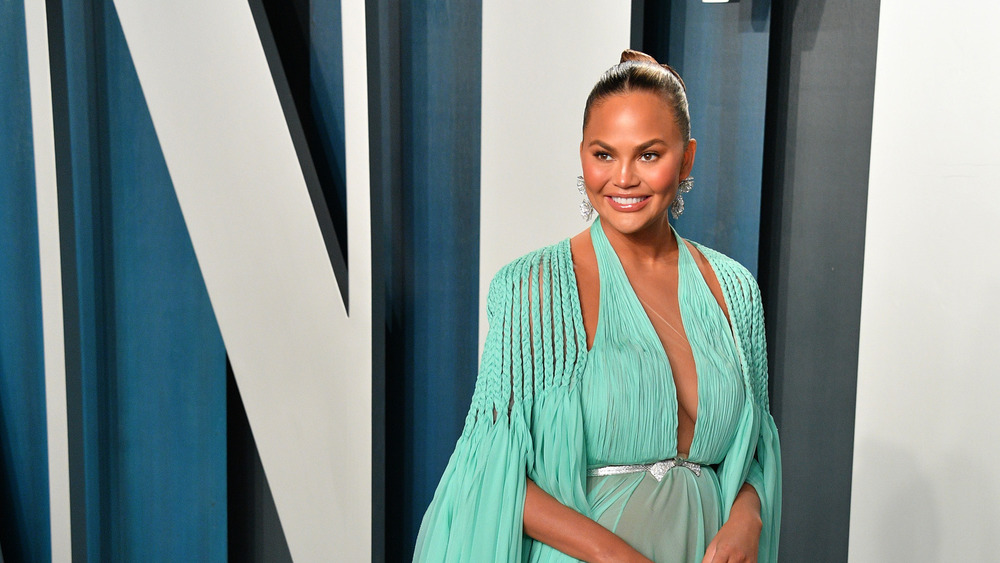 George Pimentel/Getty Images
You might have taken notice of the new Magnolia collection drop that recently happened courtesy of Chip and Joanna Gaines. But, it's another new day closer to Christmas, so naturally, there's been another amazing celebrity collection announced. Chrissy Teigen took to Instagram on Saturday, December 5 to announce her new products that are now available at Target. 
In Teigen's Instagram post, she included several photos of the new items and something of a lengthy caption. Teigen explained that she has been spending a lot of time on Cravings and that she's been cooking up a storm. She acknowledged her team and showed gratitude for their hard work too. Ultimately, Teigen addressed her hopes for the new kitchen products, "Anyhow, I'm always trying to think of what will make your lives easier in the kitchen. Easier, prettier, a space that makes YOU happy." She asked her followers to comment with what they want more of before saying she was very happy to share the latest products with them.
Here's what you'll find in the new Cravings by Chrissy Teigen collection
The Cravings cookbook author had already launched a line of kitchen essentials, but this latest launch includes so much more. One of the items Teigen mentioned in her Instagram post was a stockpot with a built-in steamer that's available in three colors now with the new color being "Shadow." The aesthetically pleasing stockpot is priced at about $50. There's also a gold aluminum muffin pan and a gold aluminum cake pan, both of which should produce evenly cooked dishes in a jiffy (via Delish). There's also a new crepe pan that comes in two colors but is already sold out.
The 12-piece cooking set, a fan favorite, is also available in a deep blue color now too. If you are more concerned about dressing up your table, then you'll definitely want to take a look at the $60 12-piece dinnerware set that comes in a beautiful grey color. But these items are just the beginning. There are tons more to browse and choose from on Target's website (via SheKnows), though a lot of items are already sold out. So, check back often to try to snag what you want.