Everything You Need To Know About Chip And Joanna Gaines' New Kitchen Collection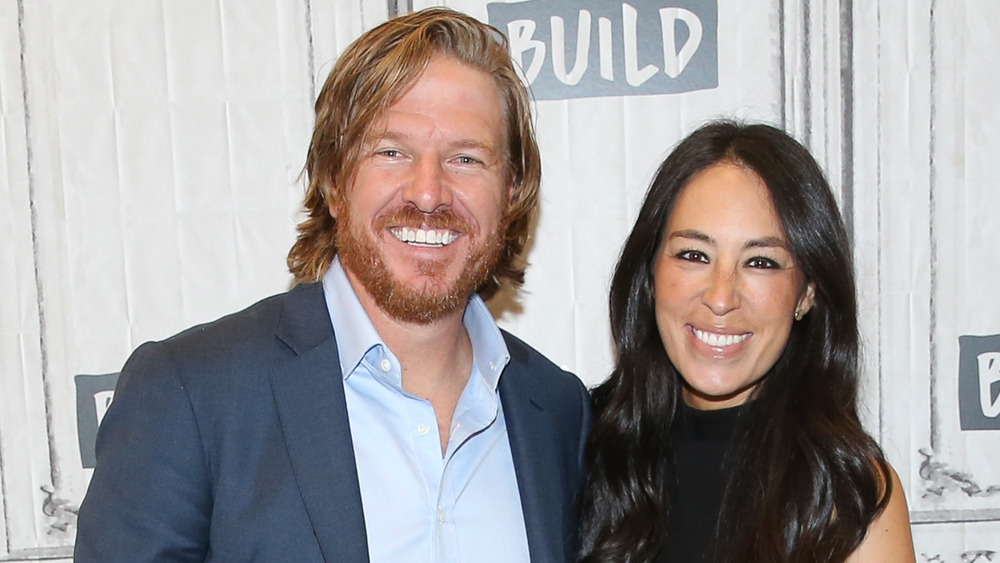 Rob Kim/Getty Images
Fans of everything Magnolia, the brand created by Chip and Joanna Gaines, have a lot to be excited about. Though you might have religiously studied and cooked from their cookbook, Magnolia Table, you can now cook with the new kitchen collection the couple has designed and added to their empire. Not only is this a collection of kitchenware, but it's also made up of hand-picked items that come from some incredible, iconic brands like Le Creuset and Staub (via She Knows).
That means there are pieces for everyone to love. Whether you want to invest in a must-have item from one of the heritage brands or you just need to have a beautiful new item in your kitchen, chances are there's something you'll love. Besides, kitchen items are about more than cooking, if you ask Joanna Gaines. "When I reach for a baking sheet or a casserole dish, it's not only because they're useful — but because of the memories they hold," Joanna said in a press release. "These pieces have become every bit a part of our family's story as the food they help create." That's why this collection is definitely worth exploring (via Delish).
Here's what Chip and Joanna Gaines' collection includes
The new Magnolia kitchen collection includes a lot more than your typical Le Creuset cast iron dutch oven, though that's certainly a part of the line. Customers will find a wide range of bakeware, dinnerware, and kitchen utensils to fit every style and aesthetic. There are starter kits that include five must-have bakeware items as well as cutting boards, wooden spoons, and even a couple of takes on glass measuring cups (via Magnolia).
In addition to your dutch ovens, there are Le Creuset iron handle skillets, the classic braiser, and a rectangular baking dish with a lid. There are similar products from the Staub brand too, if you prefer it. You'll also find beautiful Terra Rosti mixing bowls and a Moccamaster Glass Jug Coffee Maker to set up the kitchen of your dreams.
Naturally with a line as diverse as this one, the price range is too. You'll find small spoons for $10 and large Le Creuset cast iron Dutch ovens for $400. So, whatever your budget is, chances are you'll be able to pick up an item or two from this exciting new development.