The Untold Truth Of Scott Conant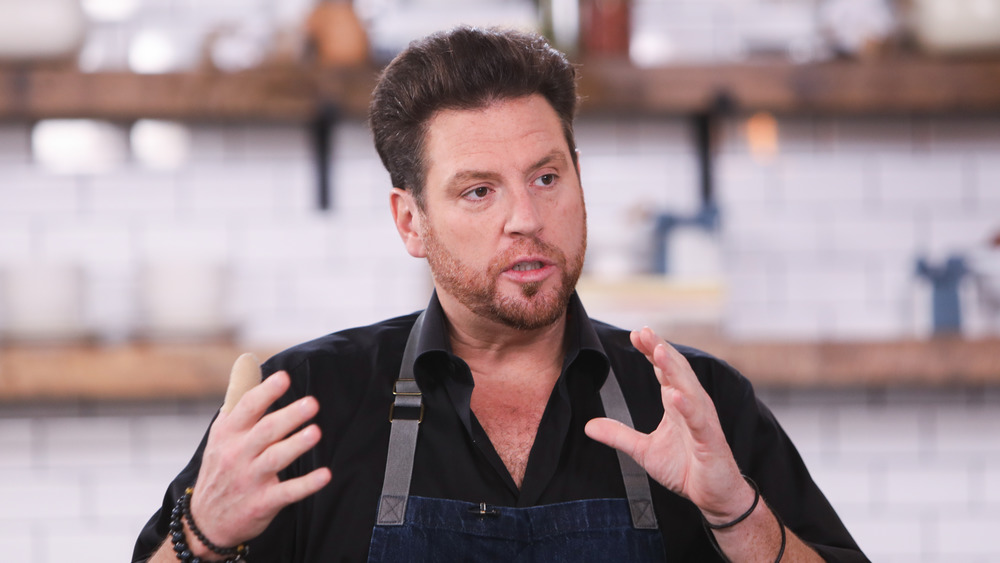 Paul Archuleta/Getty Images
Celebrity chef Scott Conant is a food expert who has had a rich career full of fascinating experiences. As the Food Network points out, the chef may be known for his TV appearances and his distaste towards onions, but he has plenty of secrets up his sleeve. For example, did you know that Conant's alternative career option would have been baseball? Or that he'll never munch on insects, rodents, and durians if he can help it?
According to Forbes, Conant was raised in Waterbury, Connecticut. He was inspired to delve into the world of Italian food thanks to his roots and the fact that he grew up around plenty of Italian immigrants. In fact, one of his most iconic dishes is his pasta al pomodoro, which is basically spaghetti with fresh tomatoes and basil. But cooking as a career wasn't always in the picture for Conant. Believe it or not, he was planning to be a plumber when he was younger and even applied to a program but didn't make it. After that experience, the culinary arts entered his life as a potential opportunity.
Scott Conant has an impressive resume of skills and accomplishments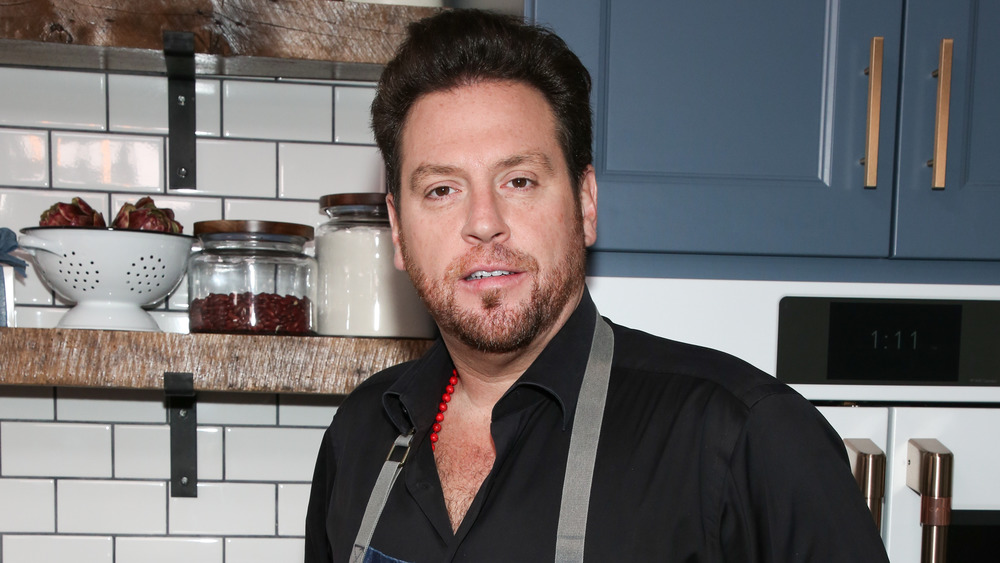 Paul Archuleta/Getty Images
As per Forbes, after his plans to get into plumbing didn't quite pan out, Scott Conant found himself studying the art of cooking at a local vocational institute before going off to the esteemed Culinary Institute of America. He even did a stint with pastry-making in Germany. Conant spent time teaching himself how to master cooking, working at several Italian restaurants in New York City before working on his own restaurant called L'Impero in the Big Apple, which got a glowing rating from The New York Times' Eric Asimov in 2002.
Asimov wrote, "...At its heart, L'Impero is decidedly Italian. From its aura of civility, the dining room emanates a gracious warmth." He added that Conant pays a moving tribute to the Italian countryside with flavorful and "highly refined" dishes. Conant didn't stop there and went on to work on several projects post L'Impero such as writing cookbooks, creating more eateries like Mora Italian in Phoenix, Arizona, and starring in numerous television appearances on shows like Food Network's Chopped. To this day, his website says his philosophy is rather simple: "Savor the pure pleasure of food, down to its last taste."