Here's How To Beat Bobby Flay, According To Scott Conant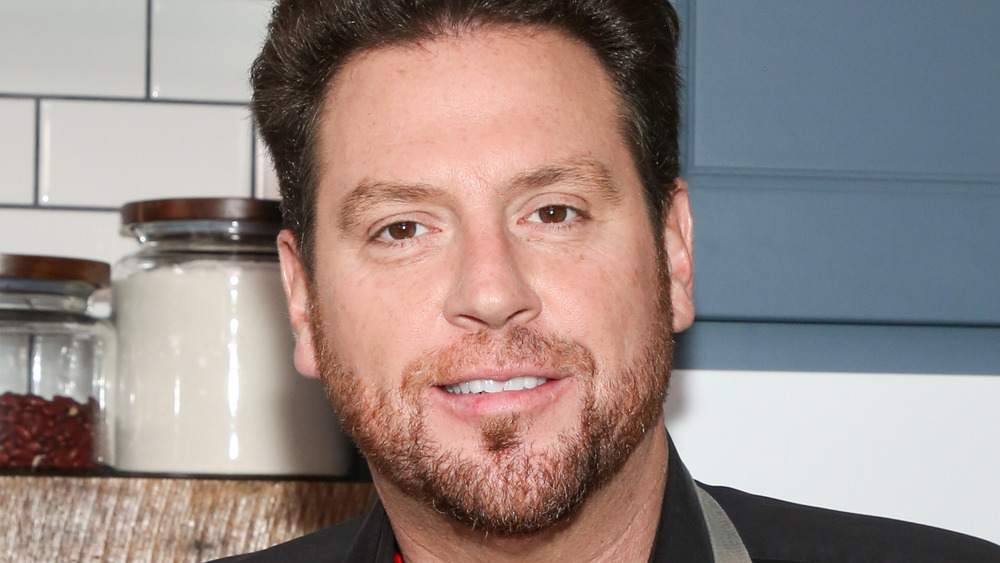 Paul Archuleta/Getty Images
If we know one thing about Bobby Flay, it's that he must never be underestimated — especially when it comes to cooking. More often than not, we've seen chef Flay stand unconquered in numerous reality cooking shows that have captivated thousands across the country. No stranger to the Food Network and making appearances on acclaimed series such as Iron Chef and Throwdown with Bobby Flay, it seems we can't get enough of this culinary genius, just ask the 1.6 million people who follow him (and his cat Nacho) on Instagram.
If that's not proof enough, his show Beat Bobby Flay, which is now on season 27, confirms just how valuable Flay is to the culinary industry and all the spectators that tune in to see who can beat him (via Food Network). But how does one beat Flay at his own game, not to mention on his own show? According to celebrity chef and restaurateur, Scott Conant, it takes a lot more than just determination.
How to beat Bobby Flay
According to Conant, it's apparently a lot harder to stand victorious on Beat Bobby Flay than most might think. When asked about how to beat the popular chef, Conant said it was a tough question. "The guy's fierce," Conant told Food Network. "I would say stay in your heart. Focus on flavors and flavor development, and just get your techniques correct."
Simple enough to follow, right? Although Conant might've simplified the skills needed to beat Flay just a tad bit, we think there's a cohort of mastered abilities any potential competitor will need in their attempt to beat the famed chef — one of those being courage. For those who showed up to win and were lucky enough to beat Flay, taking home life-long bragging rights is something only a selected few can do. And let's face it, who wouldn't want to say "I beat Bobby Flay."