Here's Which Grocery Stores Are Open On Christmas Day 2020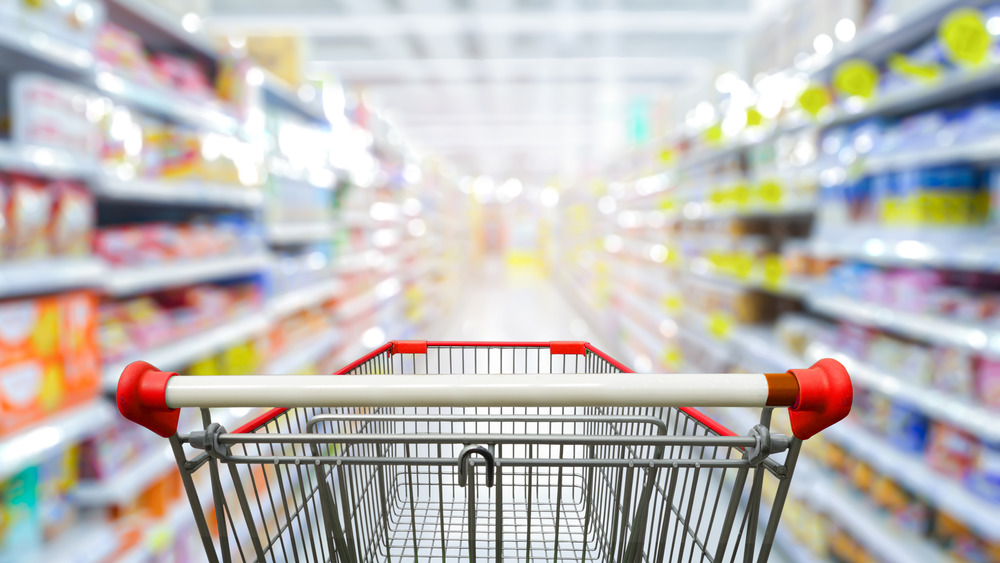 Shutterstock
It is everyone's worst nightmare to run out of something on Christmas Eve or Christmas day. Whether it is a pantry staple, sweet treats to indulge in, or milk to drink with those treats, no one wants to have to get out to a grocery store on Christmas when they could stay in their pajamas at home. Should you find yourself in such a predicament though, you'll want to know which grocery stores are actually open on the holiday and when they'll be open.
No matter which grocery store it is, chances are you should call ahead to ask their hours since they can vary between locations. According to Country Living, chains like Aldi, Publix, Costco, Kroger, Stop&Shop, ShopRite, Safeway, Trader Joe's Wegmans, H-E-B, and Whole Foods among others are typically closed for the holiday. However, there are some grocery stores that stay open.
Another option you might want to keep in mind is Prime Now. This allows Amazon Prime members to get some items delivered right to their door in no time. Other big retailers like Walmart and Target also make good last-minute stops (via Good Housekeeping).
These are the stores you can count on being open Christmas day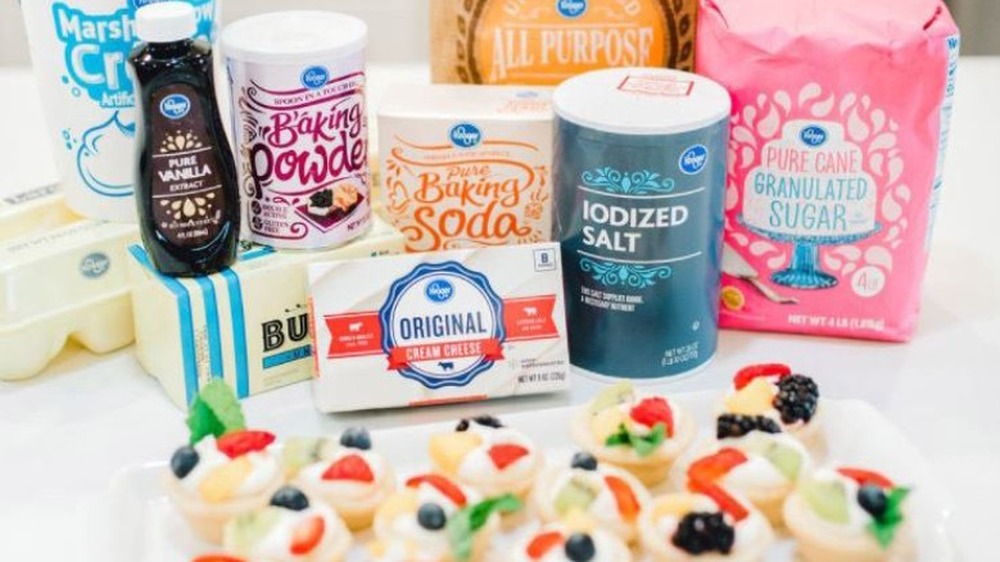 Kroger
There are a handful of grocery store chains that have released general hours they should be open for on Christmas day, though there can be some exceptions. Acme stores should be open from 9 a.m. to 1 p.m., Albertsons is open from 8 a.m. to 4 p.m., and from 8 a.m. to 4 p.m. lucky shoppers can visit select Safeway stores that are actually open, too, according to Good Housekeeping. Most Giant Food stores are open from 8 a.m. to 5 p.m. with Cumberland Farms locations opening as early as 7 a.m.
Should you need something really basic, you can try to get it at a few convenience stores that will be open, too. 7-Eleven is open all day, every day, even on Christmas — just like Wawa, RiteAid, and Speedway. Most CVS stores are open from 8 a.m. to 9 p.m. and Walgreens stays open an hour longer.
So, try to pick up what you need on Christmas Eve (or earlier) if possible. Otherwise, you'll want to try convenience stores before heading to your local grocery stores on Christmas day.