Everything You Need To Know About Costco's 2020 Holiday Hours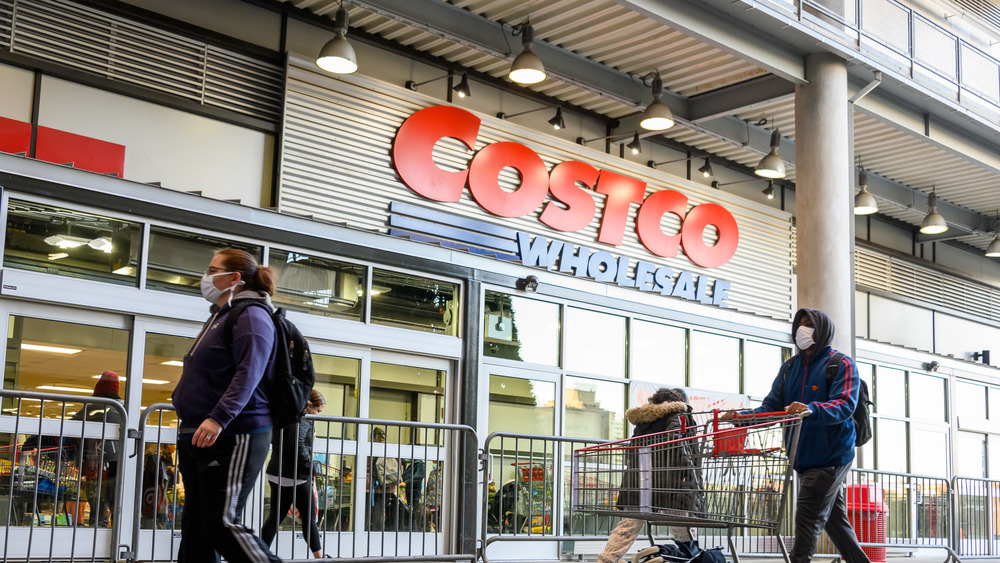 Noam Galai/Getty Images
On Christmas Day, Costco will stay closed. This can be found under Costco's list of holiday closures, which also includes News Year's Day. As for Christmas Eve and New Year's Eve, we do not know. However, as House Beautiful noted back in August, the hours Costco remained open during 2019's Christmas Eve were limited, with stores typically closing around 5 p.m. This is also backed up by Hours Guide, as well, and the hours listed by individual Costco warehouses, such as this one in Omaha and this one in Manhattan. For New Year's Eve, both of these stores will close at 6 p.m. Still, you should check your local Costco warehouse in case they have decided to vary their operations.
Another thing you should be aware of is that the hour between 9 a.m. and 10 a.m. on Mondays through Fridays are Special Operating Hours. This means that Costco is only open to members 60 or older, immunocompromised, or with a disability. This is part of Costco's attempt to mitigate the further spread of COVID during the season's holiday rush.
Costco can deliver to you this holiday season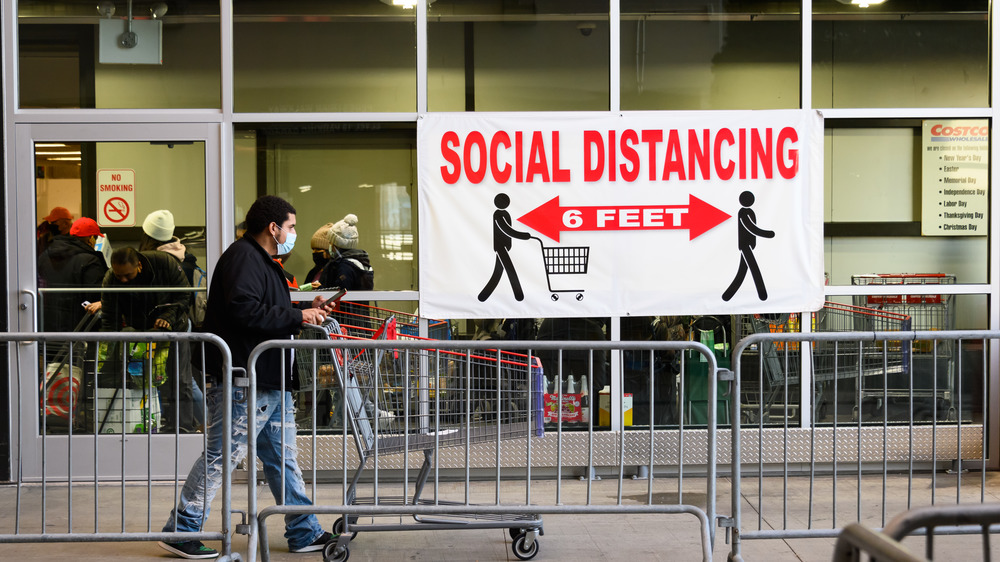 Noam Galai/Getty Images
Alternatively, you may want to make extra sure that you are safe from possible infection and choose to have Costco delivered to you. As Cheapism explains in their comparison between shopping in a Costco warehouse and ordering through Costco.com, for certain items, you will have to pay a bit extra for handling and shipping fees. One of their examples, a pair of Spyder Leather Palm Gloves, is priced $24 online, $5 more than in the store. The same goes for food like Kirkland Signature Steak Strips, which is priced $2 more online than in the store. 
Not the greatest expense ever, to be sure, but if you are shopping at Costco for its savings, it's something to keep in mind. However, you will also find a greater variety of items than you would in any given Costco warehouse.
The other issue, which was reported by the Chicago Tribune, is that due to the number of people opting to shop online, holiday deliveries would be delayed even more than usual this year. Cyber Monday, for instance, saw a record $10.8 billion spent, a 15.1 percent jump. This, as the report continues, follows a warning given by Costco that small parcels will probably face delays while larger objects, like grills, should ship fine.