Is Aldi Open On Christmas Day 2020?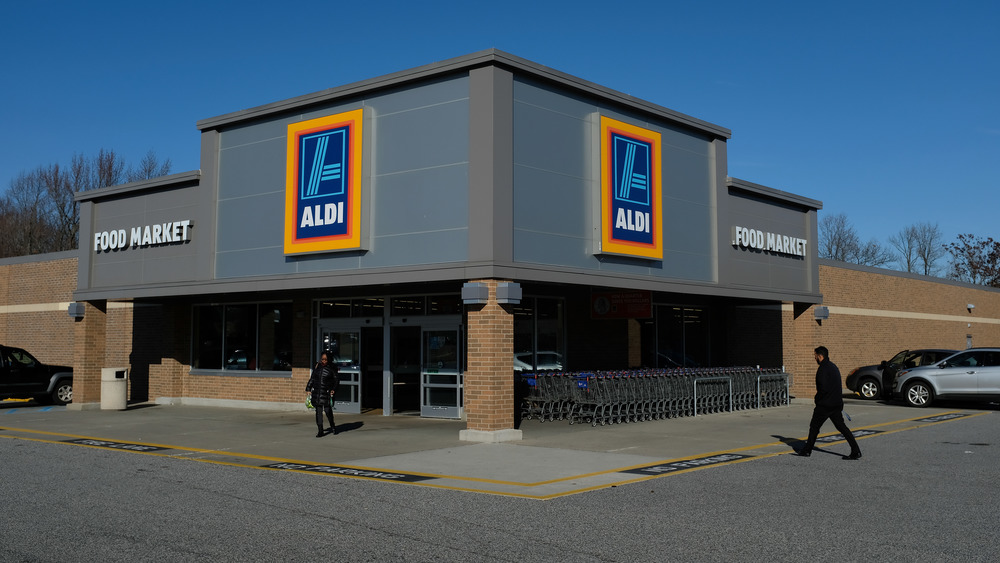 Sean Gallup/Getty Images
We all love Aldi, especially at Christmastime when they bring back customer favorites like their delicious Winternacht cookies or introduce new seasonal items like festively-flavored iced lattes.
Of course, Aldi, with its great low prices, is also a go-to store for all the elements of an annual Christmas dinner. No matter how carefully you plan the perfect holiday meal, however, inevitably, something gets forgotten. Sadly, if you need something from Aldi on Christmas day, you'll have to go elsewhere because the grocery chain is closed on Christmas (via Aldi). Additionally, Aldi stores are offering only limited hours on Christmas Eve that may vary by location. 
FYI, Aldi stores are closed on the four major U.S. holidays: New Year's Day (stores close at  7:00 p.m. on New Year's Eve, according to Holiday Shopping Hour), Easter Sunday, Thanksgiving Day, and Christmas Day. You can always check store hours with the Aldi store locator.
Christmas day shopping alternatives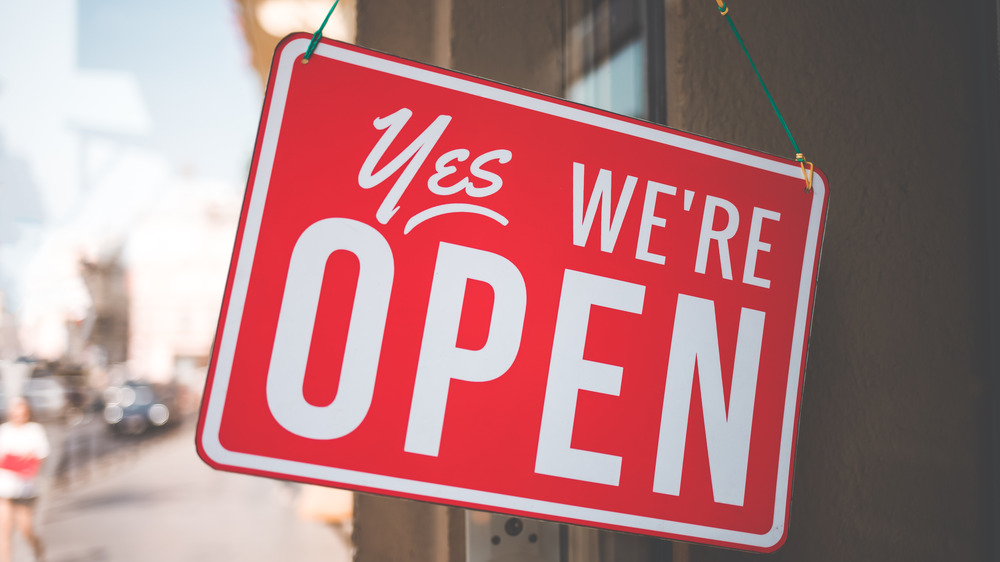 Shutterstock
So where can you go for that forgotten carton of milk or last-minute dessert? According to Good Housekeeping, several grocery stores are open on Christmas Day. Among them: Acme Stores, Albertsons, Giant Food Stores, and some Safeway locations. Many will operate from 8 in the morning to 4 or 5 in the evening, but the specifics may change by location, so check with your local outlet to be on the safe side. 
Many convenience stores will live up to their names by being conveniently open on Christmas for common last-minute items and other necessities. They include Cumberland Farms; Wawa stores, most of which should run on a normal 24-hour schedule; QuickChek, which you should check for possibly limited store hours or closures, and 7-Eleven locations, the majority of which will still be 24/7-Elevens on Christmas.
Some drug stores are also open on Christmas for those last-minute gifts, post-indulgence antacids or headache remedies, and other necessities, although pharmacy hours will likely vary. Some CVS stores will stay open 24/7. Many Rite Aid locations (via The Holiday Schedule) will be open regular hours, including 24/7 stores, though some will have reduced schedules. According to Good Housekeeping, 24-hour Walgreens stores will stick to their normal hours while other locations will restrict their hours.