Sam's Club Now Has The Answer To Your Keto Snack Needs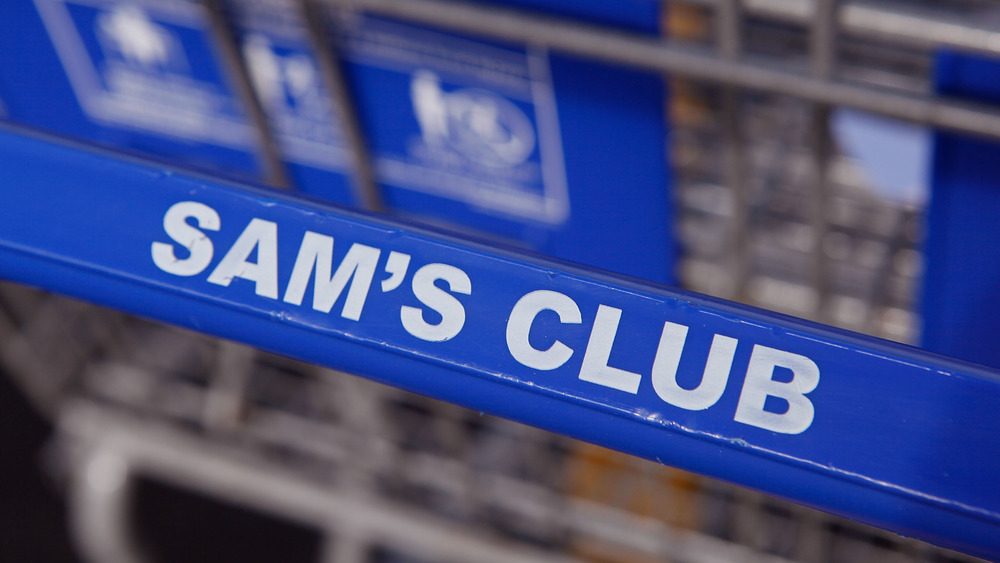 Scott Olson/Getty Images
Sam's Club is one of those names in the retail industry that everyone knows about. As illustrated by a piece from Eat This, Not That!, the warehouse is fairly versatile when it comes to its products, especially in terms of catering to those looking for a variety of dietary options. For example, it has a plethora of choices for those who are in the pursuit of health foods and don't want to end up shopping from different outlets to get their fill of gluten-free, keto-friendly, vegan items, and more. 
If you are following a ketogenic diet and need to buy food items that are low in carbohydrates but high in fat, you'll be happy to know that Sam's Club has one of the most appealing snack options that you could hope for. What's more, these items are perfect for different palates and work well for those who need a quick, nutritious snack in the middle of a busy work day. Curious? Here's your answer!
These keto-friendly Sam's Club snacks are the perfect combination of sweet and salty
Sam's Club has individually packed keto-friendly snacks that you can munch on with ease. As reported by Delish, the Probiotic Keto Snack Mix and the Probiotic Choconut Keto Mix are available in convenient 18-count packs. Here's the best part: each pack just has two grams of carbs, which is music to your ears if you're on a keto diet.
Additionally, the snacks are both sweet as well as salty and offer around seven grams of protein with one gram of sugar in each pack. Wow.
While the Choconut mix is the sweeter option and has ingredients like almonds, hazelnuts, coconut chips, dark chocolate, and more, the snack mix has savory options like cheese balls, almonds, walnuts, macadamia nuts, pepitas, and hazelnuts. Each bag costs about $12.98 and works rather well for those on a low-carb plan. 
Shoppers on Reddit have good things to say about the snacks, too. A commentator wrote that they're partial to the chocolate mix and think that the coconut chips really add flavor and taste to the snack. Yum.