The Online Cooking School Inspired By Top Chef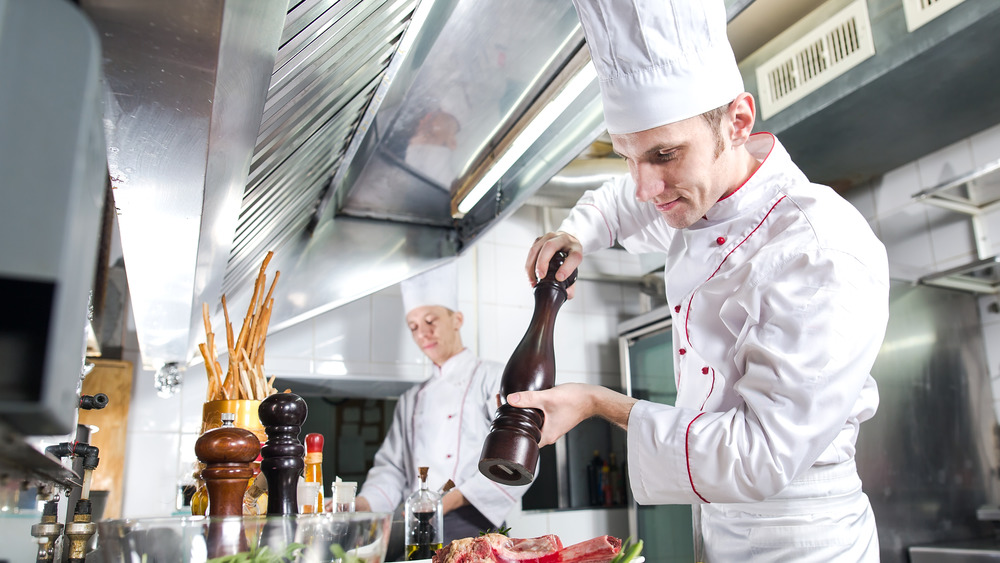 Shutterstock
Have you ever watched the Bravo cooking series Top Chef and dreamed about being able to whip up creative dishes in a pinch? Or maybe you found yourself enthralled with the TV reality cooking show's contestants' skills during the quickfire challenges and found yourself inspired to sharpen your knife skills so you, too, can slice, dice, julienne, brunoise, and chiffonade with the best of them. If you find yourself nodding or have ever entertained the idea of going to culinary school after binge-watching every season of Top Chef, we have some good news for you. There is a virtual Top Chef University where you can learn some of the tricks of the trade. 
Eater shares that the university started as a website back in 2010 and cost $200 to go through the full 12 courses, allowing wannabe chefs the opportunity to explore the ins and outs of its cooking classes to become "Top Chef certified." The site references a press release that explains Culinary Director Anthony Hoy Fong and Top Chef judge Gail Simmons were the culinary architects who cooked up what they called a "comprehensive curriculum" designed to cover basic techniques, skills, and prep work for stirring up greatness in the kitchen. However, the website is no more; instead, there's another way to access these Top Chef tutorials. 
Download the Top Chef University app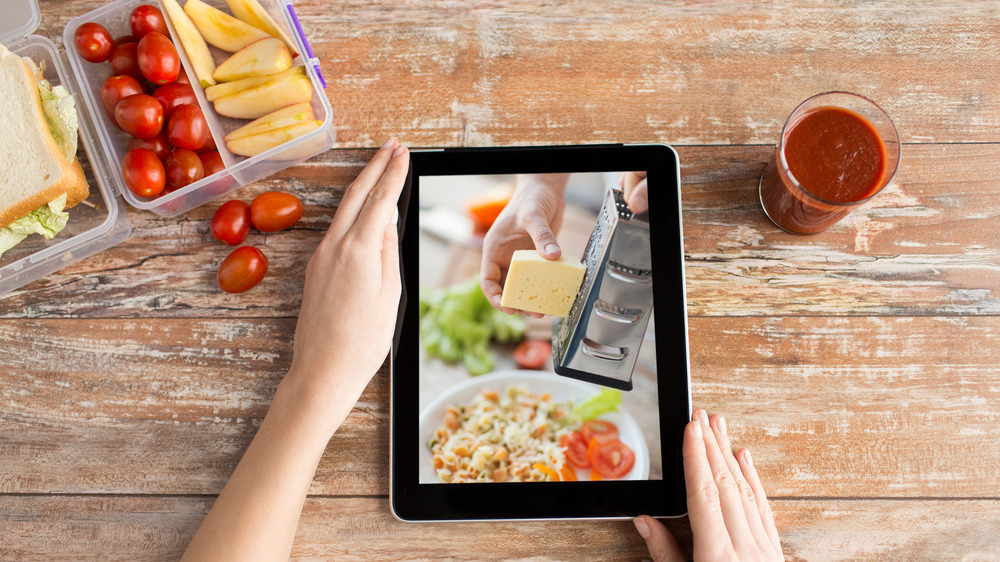 Shutterstock
You can download the Top Chef University app on your iPad, Samsung, or Android tablet for free if you want to learn from 11 of the chef'testants who have gone on to claim the title of Top Chef. When you download the app, you will have access to "28 hand-picked lesson videos" which amounts to 3 hours of instruction. According to the blogger 2 Wired 2 Tired, there are over 200 lessons distributed across 20 courses, and the videos really do hit a wide range of cooking topics from the basics to the more advanced techniques.
We downloaded the app and found Carla Hall from season 5 of the show will teach you how to set-up and organize your pantry, provide you with an intro to knives, and give you the basics of pots and pans. Stephanie Izard from Season 4 will teach you how to work with fresh fish, and Spike Mendelsohn will teach you about the five "mother sauces" that are the foundation of French cooking. The app has been downloaded over 10,000 times through Google Play and has received 3.5 out of 5 stars from reviewers.