Tamera Mowry's Favorite Healthy Dinner Only Takes 10 Minutes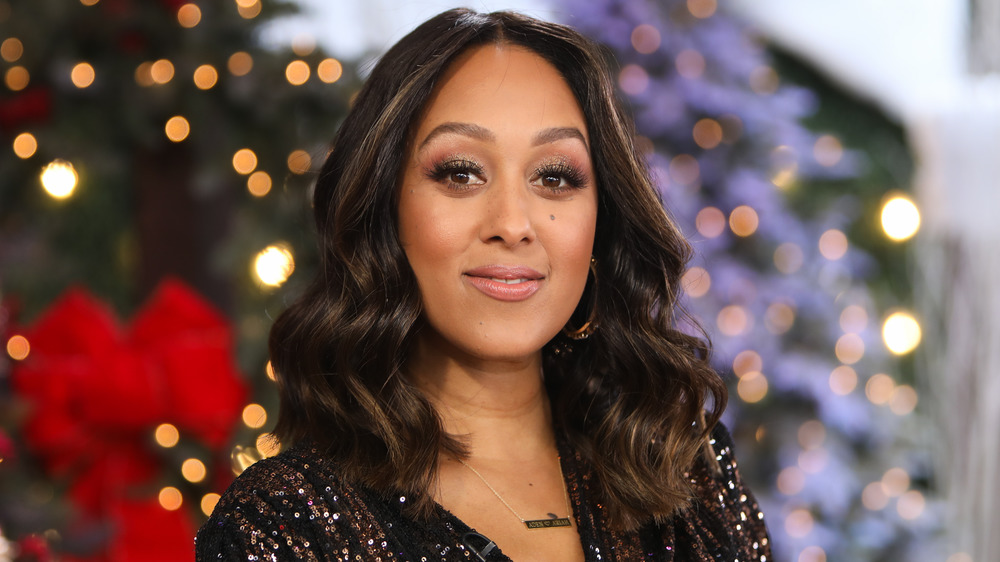 Paul Archuleta/Getty Images
We may receive a commission on purchases made from links.
Tamera Mowry may have got her start as a child star on the sitcom Sister, Sister, but it's her cooking show that has us talking. From her Pear-Rosemary Bellini (found online at Cooking Channel TV) to her Hot Potato Tots with Chipotle Ketchup (also online at the same site), we love her easy but delicious style in the kitchen. But what we love even more is that Mowry understands how busy moms really are — she's a working mother of two herself — especially when it comes to dinner and trying to get something that is both healthy and edible on the table that the whole family will eat. So relatable, right? 
It's really admirable how Mowry has made cooking a family affair in her home. She told Taste of Home, "My kids love cooking in the kitchen with me. My son gives a helping hand during steak night and my daughter loves making sandwiches and breakfast foods. We're able to connect in a way we haven't before, especially while they're doing online school for the time being."
Mowry also shared a 10-minute meal that has us excited to try on our next busy evening, between picking up the dry cleaning and dropping off kids at sport practices. In fact, this meal is so easy, you might want to cook it tonight.
Use pre-cut zucchini spirals as a time saver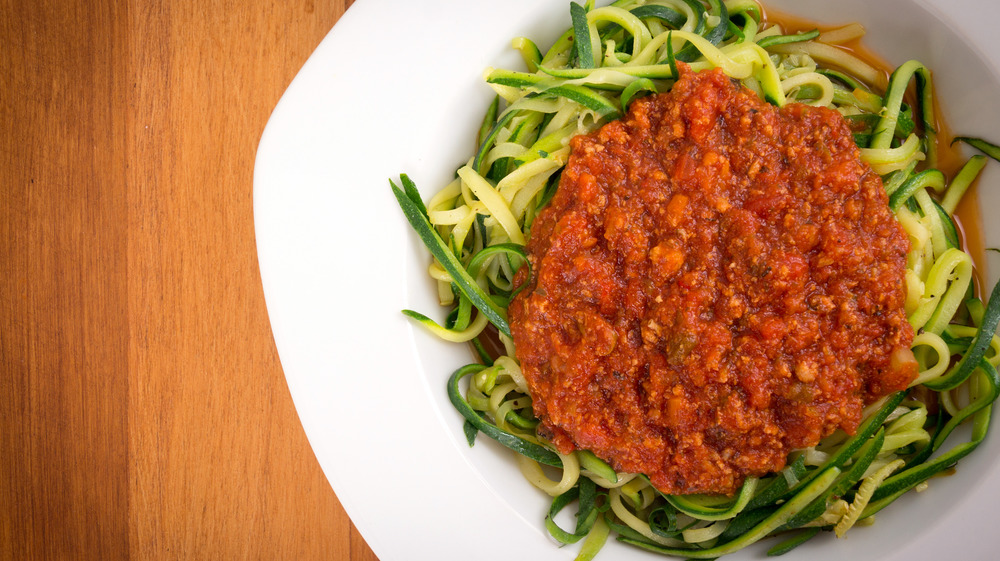 Shutterstock
There isn't too much room for cooking errors with this dish, and honestly, Mowry had us at 10 minutes, right? So how do you make this quick dish? Mowry's 10-minute meal recipe that she shared with Taste of Home uses precut zucchini spirals in marina sauce, along with some pre-cooked Italian meatballs, and of course, some Parmesan cheese to top it off. Sounds pretty easy so far. Mowry uses Bird's Eye zucchini spirals with marinara, which can be heated in the microwave. Adding to all the time saving of not having to spiral your zucchini, the pre-cooked meatballs mean you are really just cooking them up on the stove so they have a nice flavorful sear. 
This meal is also reasonably healthy. Per Bird's Eye's website, a serving of the noodles has just 60 calories and a half a gram of fat. And depending on what brand of pre-cooked Italian meatballs you use, they can add anywhere from 140 calories (Aidell's Chicken Meatballs, at Fresh Direct) to 240 calories (from Cooked Perfect, at Target).
Are you excited yet? We are, too. Mowry's 10-minute meal is definitely a game-changer and we are so happy she shared it with us.