This Is TikTok Bartender Miles Turner's Tip For The Perfect Cocktail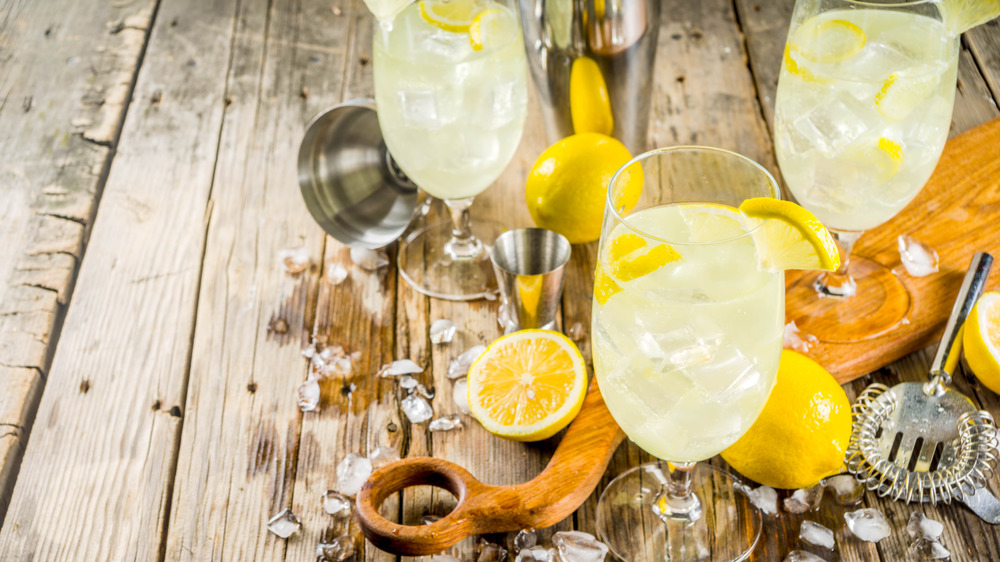 Shutterstock
Cocktails, if made perfectly, can be such a great addition to a fun night. If you're trying to come up with a great recipe but feel like a novice and aren't sure how to go about things, don't worry. The process can be slightly confusing and even somewhat overwhelming for many of us. Turns out, there are ways to make this much easier. Bartender and TikTok star Miles Turner used his free time during the pandemic to give his best cooking tips and pointers on how to make the yummiest cocktails without breaking a sweat.
Turner is grateful for platforms like TikTok. He seems excited to connect with his followers and introduce them to his world. "TikTok has allowed me to build a community of individuals who share similar interests," he said (via Taste of Home). If you're wondering what cocktail Turner might turn to for his fun night, his favorite is the St. Germain cocktail. Turner has some solid advice for you on how to make the most refreshing glass of this or any other cocktail you choose. Read on for the lowdown.
Shake it well
If you're curious about what to expect from a St. Germain cocktail, here's your answer. According to Welcome to Well Plated by Erin, a St. Germain cocktail is essentially a delicious mix of St. Germain, which is a sweet elderflower liqueur, and vodka or gin with fresh lemon and sparkling wine like prosecco. It's shaken with ice. That does sound amazing, right?
If you're trying to prepare a St. Germain or any cocktail at home, some simple steps can really take you a long way. Turner recommends using a cocktail shaker for the best results. If that scares you, here are tips that can help you. Make sure the shaker is in a horizontal position before you start shaking it in "a back-and-forth motion" so that the ice moves around enough to properly chill your drink. Turner added, "If you are a beginner, please secure the top of the shaker with your other hand so your cocktail doesn't end up all over." Noted. Super simple but rather useful, huh?