Fever-Tree's Pink Grapefruit Sparkling Mixers At Costco Are A Total Steal
We may receive a commission on purchases made from links.
The value of a Costco membership proves itself once again when you comparison-shop for a popular cocktail mixer recently discovered at the warehouse wholesaler. On January 18, @costcodeals told its nearly 1 million followers about Fever-Tree pink grapefruit mixers, found at the Costco in Issaquah, Washington – right around the corner from Costco's corporate headquarters (via Google Maps). The Instagram account @costcodeals is one of several devoted to sharing new discoveries at Costco.
Fever-Tree is popular among those seeking a low-calorie, bubbly, grapefruit mixer for their cocktails. The product has an overall rating of 4.8 out of five from Amazon reviewers. They raved about Fever-Tree's mixability with either vodka or gin, and how it makes a good Paloma, which is basically tequila and grapefruit soda (via Kitchn). Fever-Tree is also good for anyone who is simply looking for a low-calorie soda, according to an Amazon reviewer: "I saw this and had to try it. Low sugar, low calories and no artificial sweetener. It has a flavor similar to the grapefruit sodas."
Fever-Tree makes other popular mixers. VinePair rated Fever-Tree's ginger beer as the best choice for your Moscow mule.
The Costco price for this mixer is less than half what you'd pay at Amazon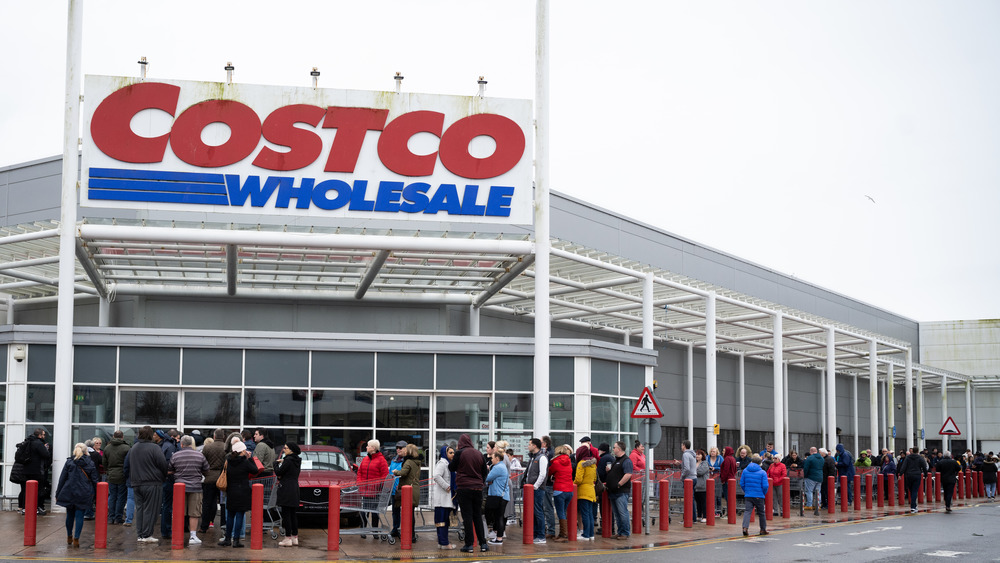 Matthew Horwood/Getty Images
The ingredients in Fever-Tree's pink grapefruit mixer, listed on the company's website, are carbonated water, red grapefruit juice from concentrate, fructose, pink grapefruit juice, citric acid, natural flavors, sodium bicarbonate, ascorbic acid, and fruit and vegetable juice. The mixer has 30 calories in the smaller, 200-ml (6.8-ounce) bottle.
While you can find Fever-Tree pink grapefruit mixer at several outlets, including Amazon and Total Wine, the best deal by far is at Costco. A 12-pack of the larger, 275-ml bottles (9.3 ounces) sells at Costco for $15.49. Total Wine has a four-pack of 200-ml bottles for $5.49, and Amazon sells 24 of the smaller bottles for $54. Ounce for ounce, Total Wine is 46 percent more expensive than Costco. Amazon's price is 2.4 times higher than Costco's – before you add the cost of shipping.
"Holy Wow!" Instagram user @ann_grismore commented under the @costcodeals post. "That is an awesome deal! We love Fever-Tree mixers & drinks and this is now on our Costco haul list!!"