What Rachael Ray Really Thought About Julia Child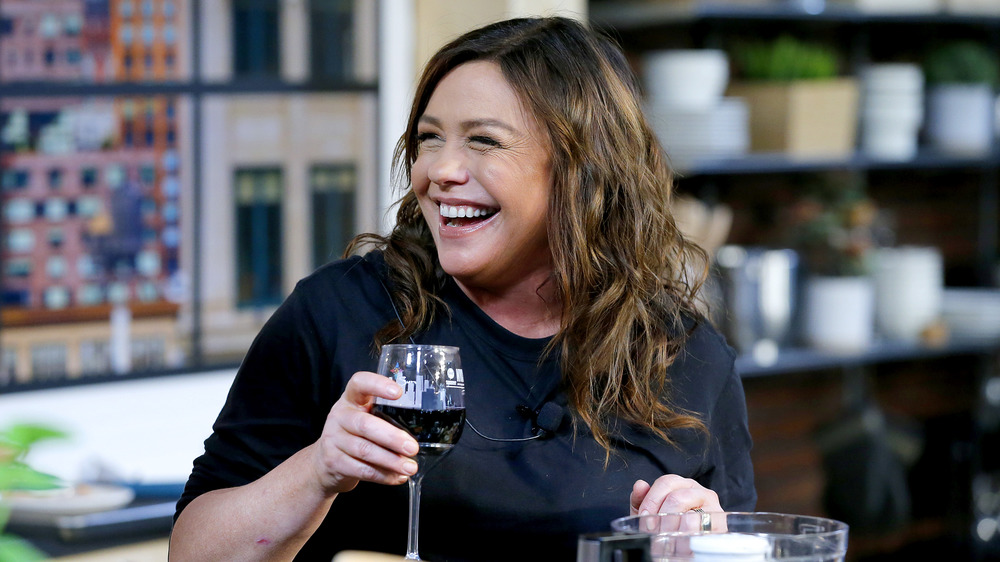 John Lamparski/Getty Images
Rachael Ray has been serving up her quick and easy meals on television since 2001, says IMDB, when we all got hooked on her show concept 30 Minute Meals. Ray helped her viewers break through the misconception that cooking had to be complicated. Thanks to Ray's pioneering approach, many of us can make a delicious dinner in under a half hour, which is really quite the feat. From her risotto with bacon, leeks, and tomatoes to her ranch-style turkey chili, Ray makes and shares some yummy meals. 
The celebrity chef told Food Network, "My life has been a total accident — a very happy, wonderful accident that I didn't and couldn't have planned." It's that happy go-lucky attitude that has not only contributed to the positivity Ray delivers in the kitchen, but made her a natural choice to share her thoughts on Julia Child as PBS marked its 50th anniversary. Ray was asked by the New York Times to reflect on what the cooking icon meant to Ray herself, as well as to those who watched Child, a TV pioneer who made her name as the first woman to have her own cooking show. What may surprise you is what Ray really thought about Child, which is both sweet and in sync with Ray's perky personality.
Julia Child was groundbreaking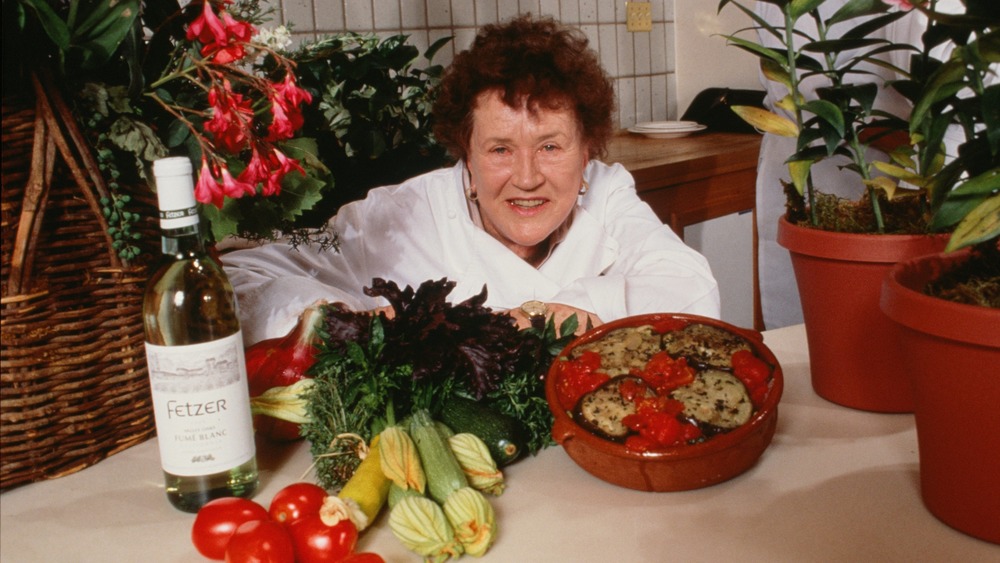 George Rose/Getty Images
Per the PBS blog, Julia  Child broke barriers with her cookbook and show The French Chef. She removed the mystery and the self-doubt the ordinary cook might experience in the kitchen and made sophisticated cooking real and accessible to everyone. Child also opened doors for other women chefs to walk through, and in a way that let them do so with confidence. So what did Rachael Ray think of Julia Child?
Ray shared with the New York Times, "It wasn't about being perfect or the best; it was about living life to its fullest. She took something that was considered complicated, or precious, or for a very elite few, and made it digestible for people and fun. She's just so groundbreaking." What struck us about Ray's comment is that she could have been describing herself. Ray and Child are both trailblazers in the culinary world. Each has imparted confidence and knowledge to their fans, making the kitchen feel like a welcoming place for both the skilled and nouveau cook.