Pepsi Has A New Game Show Called Cherries Wild. Here's What You Need To Know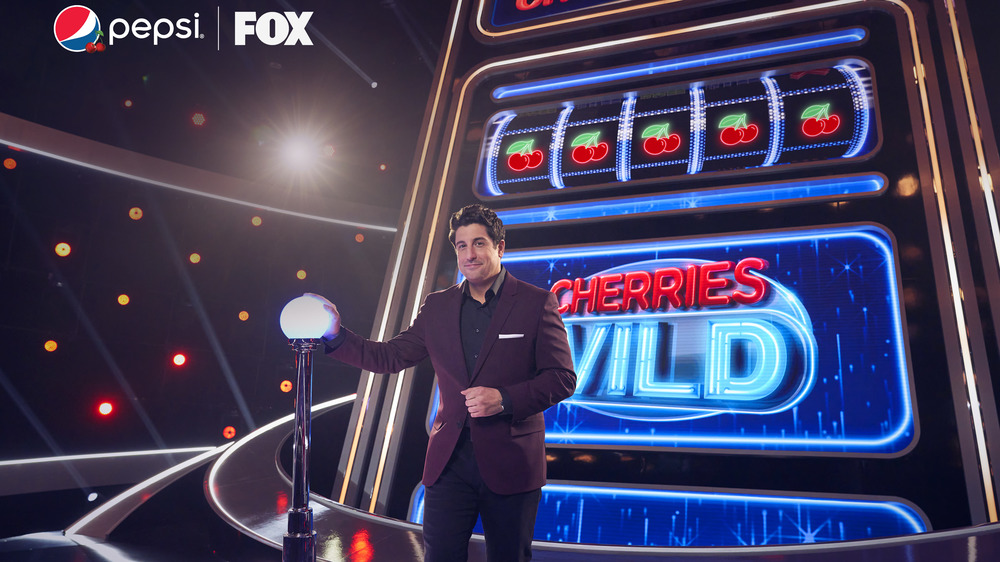 Pepsi
While ads try their best to inform and even entertain us, the fact is, there's not one single advertisement that doesn't get really, really old after the dozenth time you hear it. Even "beloved" characters like those M&M spokescandies and Lily from AT&T may, in time, wind up with more haters than fans. Some companies are finally catching on that no matter how cute and clever their advertising and adorable their mascots, nobody out there wants to see ads more than once, maybe twice. Not to mention, with more of us getting our content via streaming apps, it's easier than ever to just avoid commercials altogether. Savvy companies, rather than attempting to force more unwanted advertising on us, are switching their focus to attaching their branding to content we actually want to see.
Pepsi may have been a pioneer of this type of marketing, as their soda features very prominently in 1985's Back to the Future. Back to the present, they'll be saving the gazillions they'd otherwise have spent on an over-the-top new Super Bowl commercial and sponsoring the halftime show instead. Not only that, but one week after the Super Bowl, they'll be debuting an entirely new kind of ad-that-isn't-an-ad – Cherries Wild, a prime-time half-hour game show set to air on FOX Entertainment at 7 p.m. (EST) each Sunday night starting February 14th. The name, while not an overt shout-out, is obviously meant to evoke the particular product being promoted here: Wild Cherry Pepsi.
The show's kind of like Trivial Pursuit goes to Vegas (with Pepsi)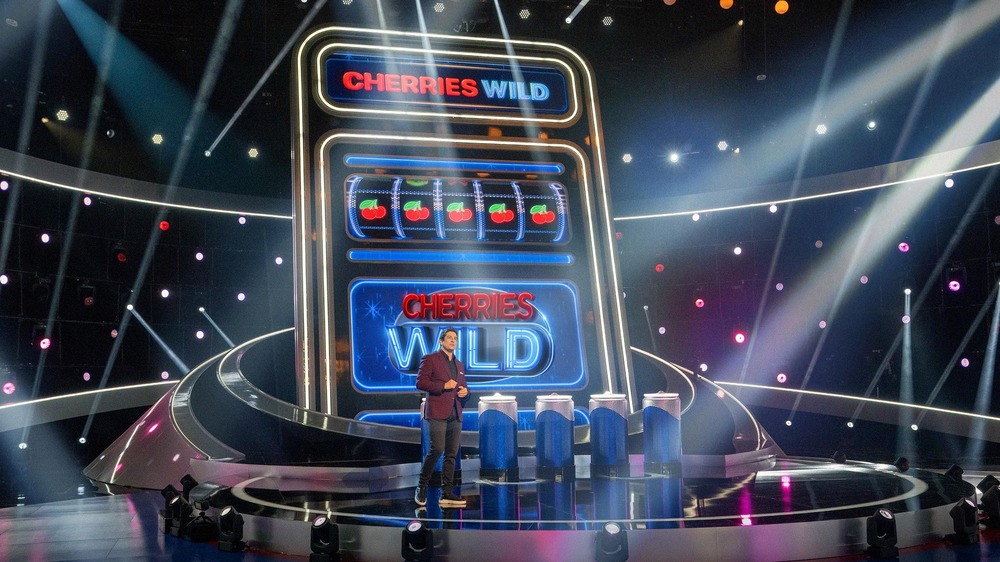 Pepsi
According to a statement received by Mashed, Pepsi's new show will be hosted by Jason Biggs –- you may know him best as that "warm apple pie" guy from American Pie. (No word on whether he'll be doing any plugs for Pepsi Apple Pie should they revive this seasonal flavor next fall.) It will involve teams of two contestants competing to answer pop culture trivia questions in two categories: "Fact or Fiction" (true or false questions) and "One Big Question" (a tricky one). Each correct answer will win the contestants cash, a spin of the giant slot machine or a "Wild Cherry." There's also a "Wild Moment" where all five slot machine reels will start spinning and contestants must stop them one by one with a chance of winning either more cash or free spins that can be used during the final round.
In that final round, each team will be given the choice of walking away with whatever cash they've won or risking it all on the slots in the hope of winning more cherries. There's a grand prize of $250,000, but in order to hit the jackpot, a team will need to have earned a total of five Wild Cherries, and we're guessing that's not the easiest thing to do no matter what a trivia whiz you may be.
You can play along at home and win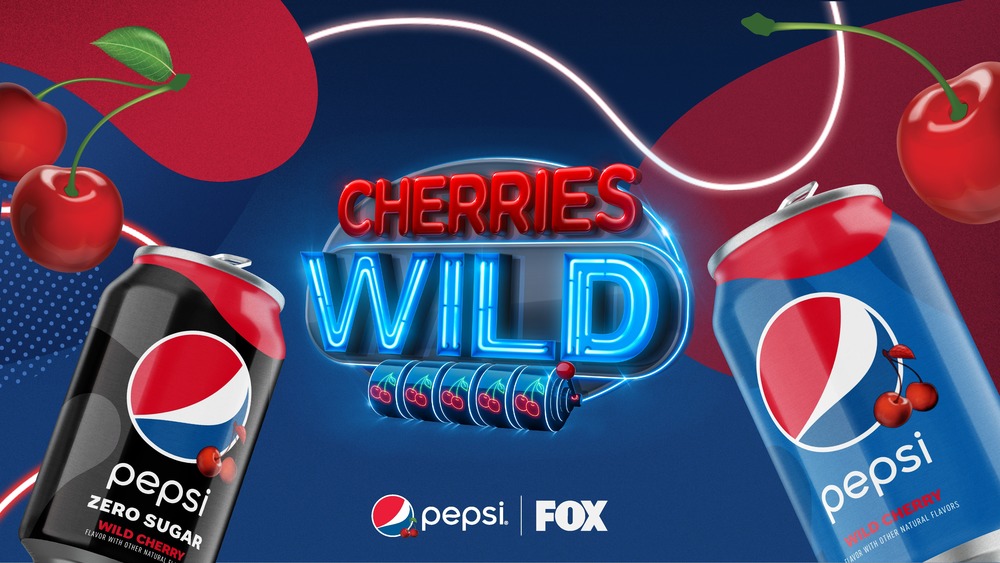 Pepsi
Pepsi wanted to find a way to make their show interactive for today's viewing audiences, allowing them not only to watch other people earn big bucks but to play for cash prizes of their own. As Pepsi's VP of marketing, Todd Kaplan, put it, "We know our Pepsi consumers believe in the possibility of winning big and are always up for a challenge, so we are giving them an opportunity to win big anytime, anywhere with our new mobile app."
So how do you play the Cherries Wild game? You'll need to download the app from the Apple App Store or Google Play, then watch for two particular spots during the show. The first opportunity for home play occurs during the "Wild Moment," where you can "pull" the handle on the in-app slots and if all of your reels match exactly with those of the contestants, you'll win the same thing they do in that week's show. The second moment you'll need to be waiting for is, ironically, the commercial break – see, Pepsi knew you weren't going to pay attention to the ads! Instead, you can play a game called "Trivia Rush" where two $2,500 prizes are at stake. The app also lets you pull the virtual slots at any other time you're "feeling lucky," though they don't say what you might be able to win at those times. Free Wild Cherry Pepsi, maybe? Oddly enough, that's just what we're craving.