This Is Who Buddy Valastro Made His First Cake For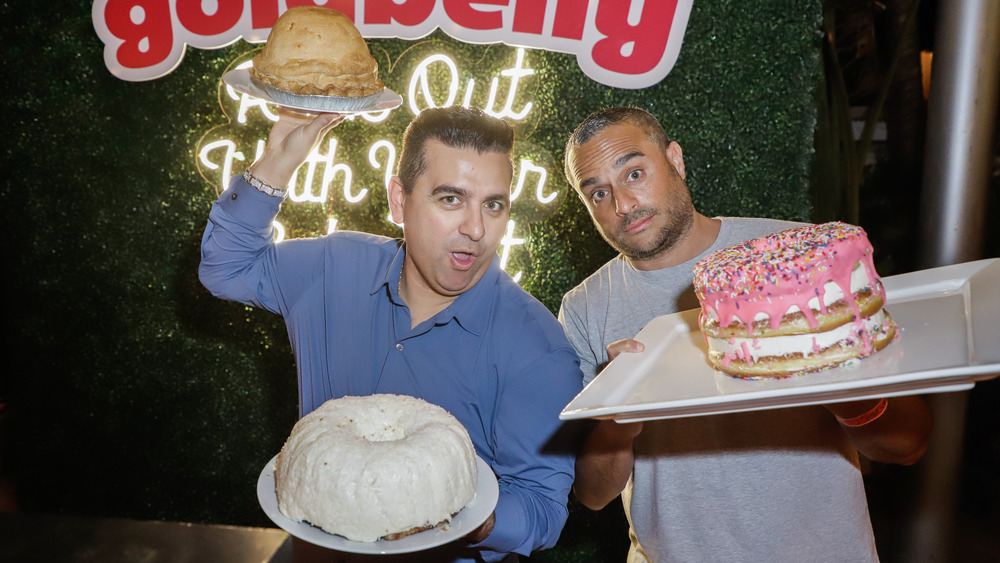 John Parra/Getty Images
Buddy Valastro, perhaps best known for his hit reality cake baking show on TLC, Cake Boss, knows a lot about baking cakes. He also knows a lot about family. Per TLC, when Valastro was just 17 years old, the cake master lost his dad and found himself having to fill the big shoes left behind. Valastro took the reins of Carlo's Bakery, the family business located in Hoboken, New Jersey. Valastro revealed to Parade that even though he dropped out of school to run the business, he still had to earn the respect of the staff, noting, "I was pretty much in charge. But I had bakers who worked here for 30 years. They didn't want to listen to a 17-year-old kid. They knew more than me. I had to prove to them that I was worthy of their respect. I remember my father saying respect is something that you have to earn. It's not something you can get because you're someone's son."
And respect he won, learning to pipe and decorate cakes like a boss. If you've never watched his show, all you have to do is peruse his online bakery offerings to see what a skilled baker and cake decorator Valastro is. From his red, white, blue Americana cake covered in sprinkles to his sophisticated Love Collection cakes adorned with roses, you can see how he has perfected his craft. But can you guess who Valastro made his first cake for? 
Valastro made his first cake for his mom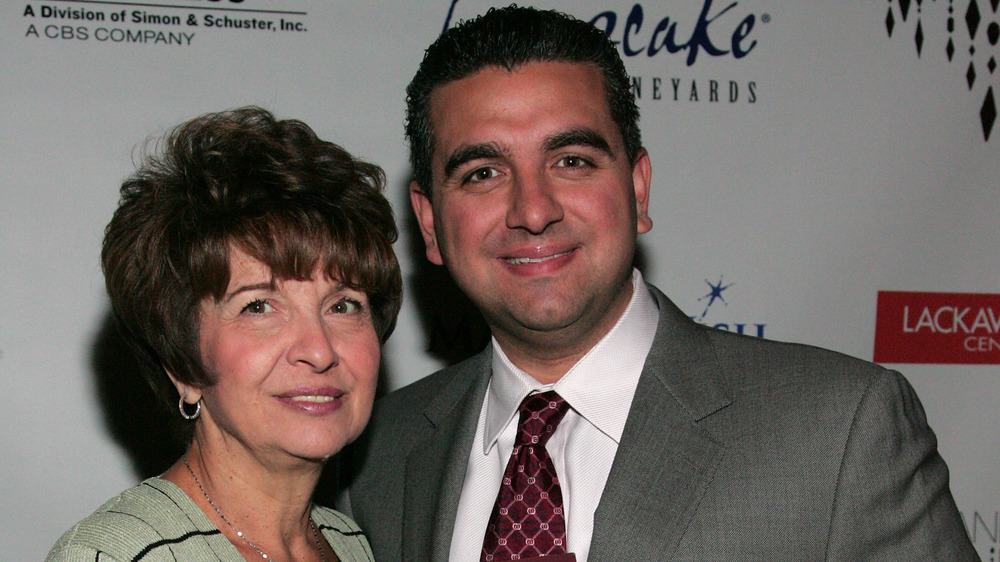 John W. Ferguson/Getty Images
Even as he and his bakery have experienced a meteoric rise in popularity, Buddy Valastro has remained grounded. He even told Closer Weekly, that while he had lots of opportunities because of the success of his show, his biggest accomplishment remains his kids and family. This should provide you a hint as to who was the lucky recipient of his first cake. The Cake Boss shared with Parade that, "The first cake that I ever made was my mom's birthday cake. My dad wouldn't let me practice on a customer cake, so I had to make something for my mom, which was pretty fun. I was about 12 and it was an Italian rum cake. It was a little crooked but she loved it." Sounds like a great first cake to us.
Sadly, Valastro's mom died in 2017 due to Lou Gehrig's disease or ALS (via NJ.com), but the same loving spirit he put into that first Italian rum cake can still be experienced in all of the incredible cakes, cookies, and pies Carlo's Bakery serves up today — a true tribute to both of his parents.