McDonald's Just Began Testing Its Vegan McPlant Burger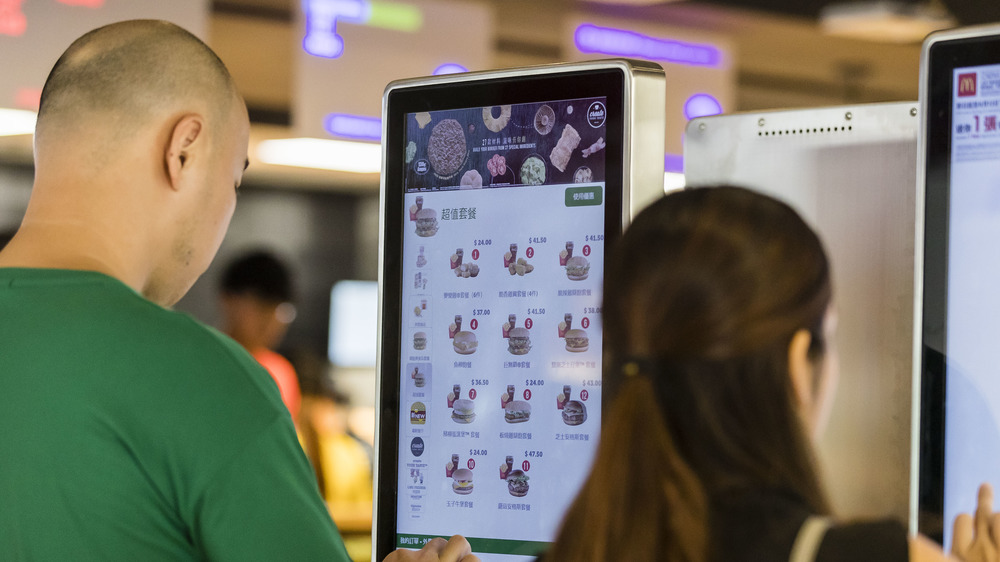 S3studio/Getty Images
In late 2020, McDonald's announced a few big changes to its menu, including changes to the way the chain cooks its burgers (fresh-to-order, with onions, and in smaller batches), the addition of a new Crispy Chicken Sandwich, and the addition of a vegan burger (via McDonald's). Dubbed the McPlant, the new plant-based burger was developed based on some prior testing in Canada, and the finalized version is now making its way into other markets.
According to McDonald's, "There are other plant-based burgers out there, but the McPlant delivers our iconic taste in a sink-your-teeth-in (and wipe-your-mouth) kind of sandwich. It's made with a juicy, plant-based patty and served on a warm, sesame seed bun with all the classic toppings."
As of February 2021, Bloomberg reports that McDonald's is now offering the vegan burger in Danish and Swedish markets, with plans to continue the test phase in these two countries through the spring.
What exactly is in a McPlant burger?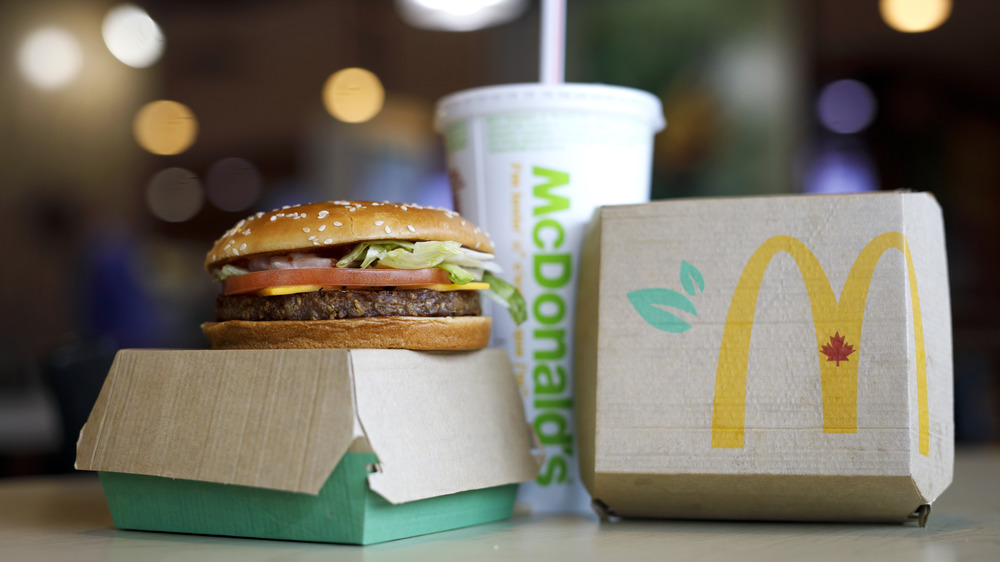 Bloomberg/Getty Images
Bloomberg says that the McPlant burgers are sourced via Beyond Meat, though McDonald's may not continue on with the popular meat-alternative brand during larger rollouts. However, for the time being, if you order a McPlant burger in Denmark or Sweden, you'll be treated to a completely vegan burger patty (made from pea- and rice-based proteins) served topped with all the normal McDonald's fixins: cheese, lettuce, mayo, tomatoes, pickles, onions, mustard, and ketchup. Not in the mood for a standard burger? McDonald's will also allow you to add the McPlant patty to its other offerings, like breakfast sandwiches or even chicken sandwiches.
The one downside? The McPlant burgers are cooked on the same grill as the regular beef burgers, meaning they aren't 100 percent vegan once they're cooked. This is an issue McDonald's likely could've avoided, if the chain had learned from Burger King's similar problems with cooking its Impossible Burgers next to its Whoppers (via Bloomberg).
But this isn't McDonald's first foray into the world of plant-based foods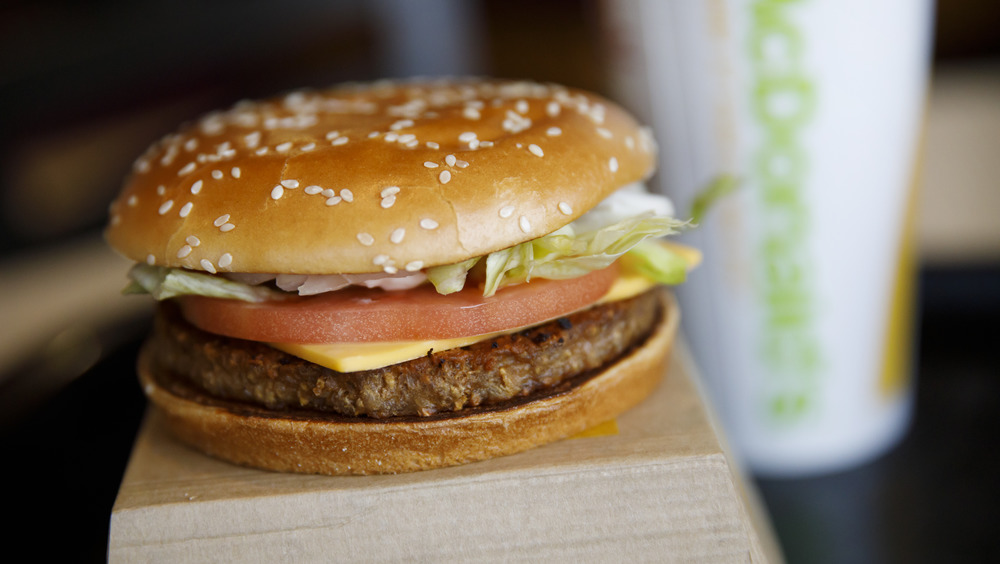 Bloomberg/Getty Images
The McDonald's McPlant burger isn't a totally new concept for the fast-food giant, however, even if it is a pretty remarkable new offering for the United States. According to Forbes, McDonald's has been serving veggie-based sandwiches in other countries where the demand for such products is higher for years now, such as the Veggie Burger Deluxe in the United Arab Emirates and the Veggie McSpice in Norway. There's even a chicken nugget plant-based alternative called Veggie Dippers that is available in the United Kingdom. Still, these offerings are quite a bit different from your "classic" McDonald's fare, and the whole point with the McPlant burger seems to be getting closer to that mark.
As a McDonald's marketing manager in Sweden told Live Kindly, "McPlant offers a completely new taste experience, but still with the same iconic McDonald's taste as usual. Our herbal burger is for all our guests — both those who are eager to try something new, and as an additional alternative for all the guests who today eat flexitarian."