Everything You Need To Know About Taco Bell's New $5 Cravings Box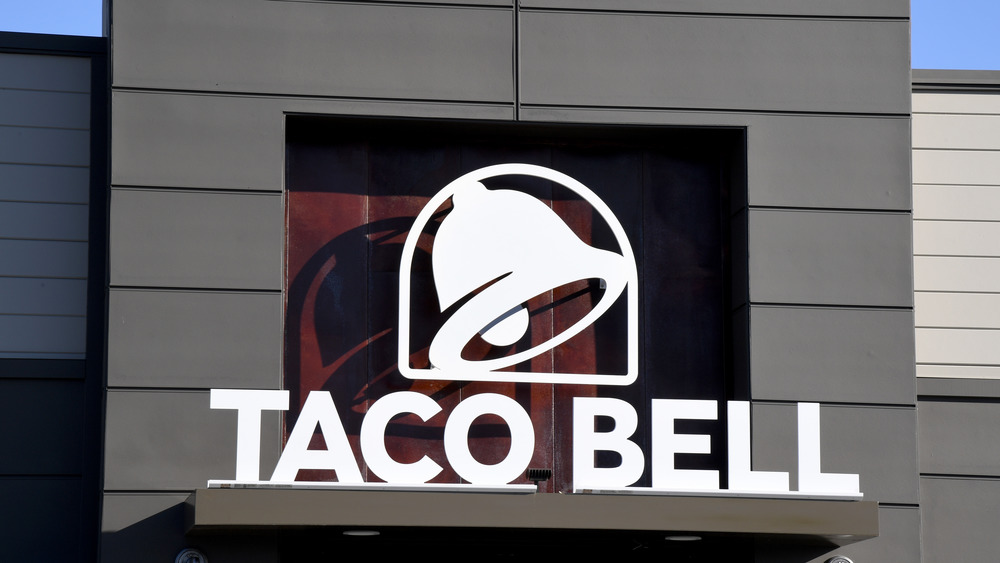 Ethan Miller/Getty Images
Taco Bell thinks it has come up with the perfect cure for a certain other fast-food chain's celebrity obsession. Last fall, McDonald's tapped famous musicians Travis Scott and J Balvin to promote their favorite burger orders. In response, Taco Bell says, "Why should you eat someone else's meal? Why can't you have it your way?" (That's not a direct quote — Taco Bell wouldn't rip off Burger King's tagline.)
Here's what Taco Bell's Chief Global Brand Officer, Nikki Lawson, actually said: "We put fans in the driver's seat and allow them to eat how they want to eat." In other words, not how someone famous tells them to eat (via QSR). That's why Taco Bell introduced the $5 Build Your Own Cravings Box on February 2, for Taco Bell Rewards members only. If you don't sign up for the rewards program, you'll need to wait until February 11 to order the build-your-own box, available only through Taco Bell's app or website (via USA Today).
The Build Your Own Cravings Box can be customized 18 different ways by picking one from each category: specialties including the Chalupa Supreme, Cheesy Gordita Crunch, or Crunchwrap; a starter (Crunchy Taco, Soft Taco, Beefy 5-Layer Burrito, or Bean and Cheese Burrito), a side (Chips & Nacho Cheese Sauce or Cinnamon Twists), and a medium drink. Items can be made vegetarian by substituting beans for meat. Some locations may charge more than $5, and the offer isn't available with delivery. The Build Your Own Cravings Box is available for a limited time.
Taco Bell and other fast-food chains want you on their app
Taco Bell is using celebrities to promote the deal, although none of them are platinum-selling recording artists like Scott and Balvin. They include actor Noah Centineo, TikTok influencer Nava Rose, and BMX rider Brad Simms. Taco Bell says it wants the spotlight to be on you — especially if you are a younger customer. The cravings box promotion leans heavily on TikTok. The Bell will run a hashtag challenge on the video-sharing platform and invite users to make a TikTok duet with Centineo.
This Taco Bell offer is part of a trend among fast-food chains, who all want you to hop on board their app and sign up for rewards programs. Taco Bell is even sweetening the deal by giving new rewards members a free Doritos Locos Taco, according to USA Today. In return, these food apps are getting some things from you, including your location (at all times, unless you're careful to turn that off), how often you visit the competition, and even your birthday (via Skift Table).
Taco Bell was a victim of its own app's success in June 2020. It offered a free Chalupa Cravings Box to people who downloaded the app and saw a huge surge in new users. The surge was overwhelming, in fact. Taco Bell wasn't able to give everyone those promised chalupa boxes. Here's hoping the Bell squashed those bugs in time for its Build Your Own Cravings deal.