Starbucks' Secret Menu Valentine's Day Frapp Changes Everything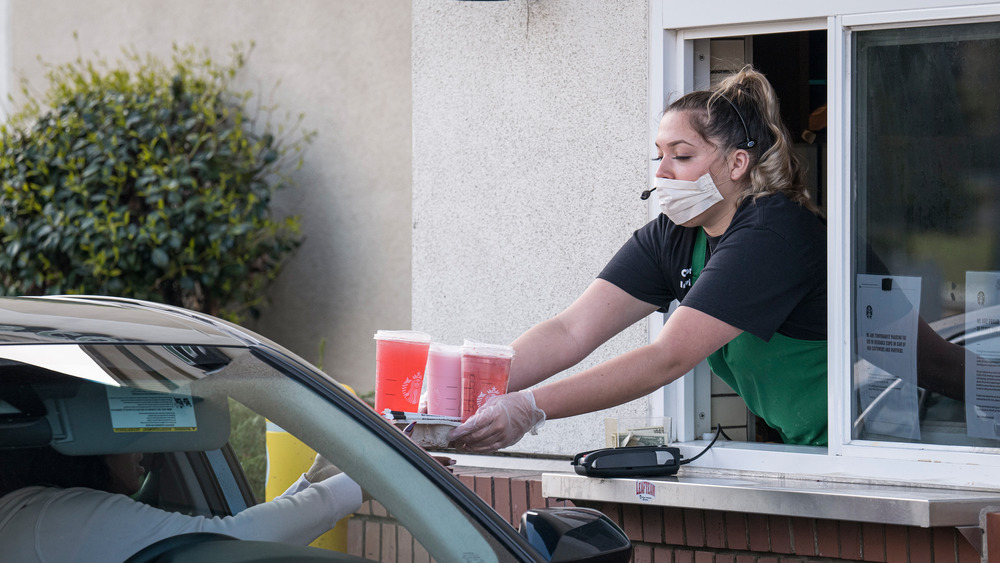 Bloomberg/Getty Images
Is there a holiday coming up within the next three or four days? Or are there, perhaps, any seasons on the horizon? Maybe it's just a day of the week ending in a "y," that's always a reason to celebrate, and how better to celebrate than with something from Starbucks' ever-evolving secret menu? 
Okay, so the secret menu idea is not for everyone. For example, if you have a friend or family member who actually works at Starbucks, they may stop speaking to you if you admit to a penchant for over-complicated drink customizations. If, however, you don't mind asking for special orders, then you may well enjoy the seemingly endless combinations of mix-and-match ingredients that Starbucks bloggers keep coming up with.
One wonders, do these bloggers start by taking a look at the ingredients used in all the regular menu drinks, then try to see what can be done with those? Or do they start with the concept, instead, and then try to engineer it out of available options? Well, we're not sure what approach is taken by Totally the Bomb, but the site certainly has plenty of experience as it must have approximately half a zillion secret menu drinks in its archives by now. One of its creations, a raspberry cheesecake frap, recently resurfaced on Instagram and it is generating some buzz.
Although it wasn't packaged as a V-Day drink, we must say that splash of red color adds just the right touch of pre-Valentine's festivity.
How to get the raspberry cheesecake frap
This drink, which Totally the Bomb says will provide the "traditionalistic tastes" of a fruit-topped cheesecake, starts out with a white mocha Frappuccino. If you are ordering a grande (in case it has been a while since your last Starbucks visit, this is NOT the Italian word for "medium," but it's nevertheless Starbucks' medium-sized drink), you'll get one pump of raspberry and one pump of hazelnut syrup. Sounds simple enough, and delicious just as it is. 
If you want to fancy it all up in best secret menu tradition, though, you'll also need to ask for caramel crunch topping on the bottom of the cup and again on the top, plus you'll want some strawberry puree on top of your whipped cream, which you'd think might detract from the overall raspberry-ness of the drink, but perhaps you could think of it as a mixed berry cheesecake.
One caveat to anyone thinking of ordering this, though. On the Instagram post, while everyone who'd tried it did say it was delicious, one warned: "After all the add-ons it becomes a $7 coffee drink," So yes, it would seem that all those customizations aren't free, at least when you go off-menu like that.