Giada De Laurentiis' Italian Spin On French Onion Soup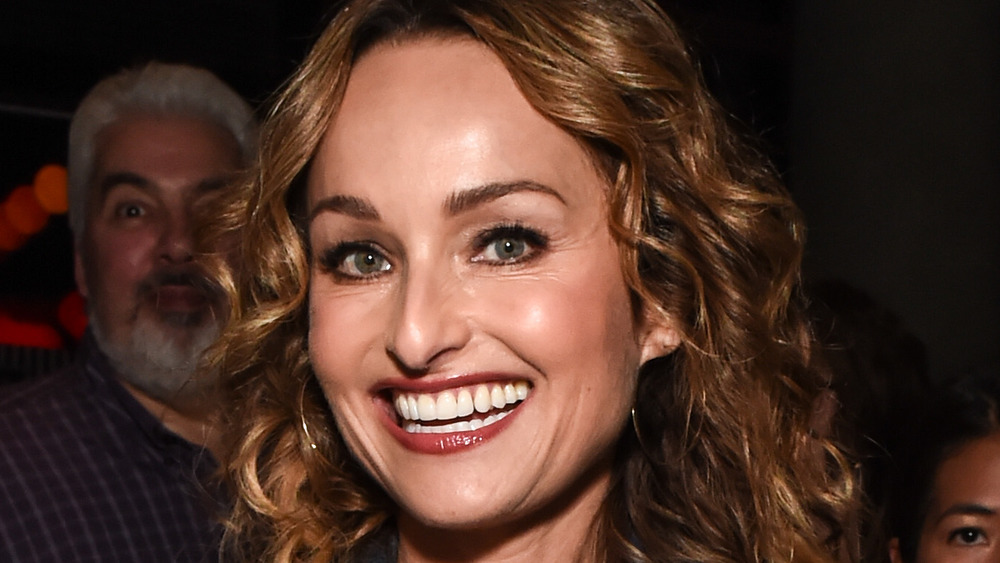 Daniel Zuchnik/Getty Images
Did we need a new version of classic and beloved French onion soup? Of course not. Are we glad Giada De Laurentiis went ahead and gave us one anyway? Yeah, we really are.
Simple onion soups can be traced to the Romans (via Taste Atlas), and the French onion soup we know and love today has been around since the 18th century (via The Culture Trip). It has endured for good reason: Rich, herbed beef stock, tender, sweet onions, a broth-soaked croûte, and warm, bubbling Gruyère or Comté cheese tick all the boxes when it comes to the perfect cup of soup.
As do many French dishes, French onion soup owes its popularity in the United States to Julia Child. She published the recipe in her 1961 classic Mastering the Art of French Cooking, Vol. One, and delightfully taught home cooks how to make it on her PBS show, The French Chef. French onion soup had such a moment in the 1960s that it became staple of events in the Kennedy White House (via The Ellsworth American).
How Giada De Laurentiis makes it Italian
Given French onion soup's impressive pedigree, who would be brave enough to alter this classic? Giada De Laurentiis. And you know that when De Laurentiis updates a recipe, her spin includes a hint of Italian flavor. This is no exception.
On her @thegiadzy Instagram account, where she cheekily refers to her creation as "Italian onion soup," De Laurentiis explains how she gives French onion soup an Italian accent. It's done, she says, just by switching up a few ingredients. 
First, De Laurentiis seasons her broth with thyme (via Giadzy), whereas Julia Child's classic rendition (via Daily Motion) uses bay leaves and sage. De Laurentiis also uses cubes of toasted ciabatta bread in place of a traditional French bread croûte. It's easier to manage with your spoon than a slice of bread, she explains. De Laurentiis' recipe doesn't require you to dry the ciabatta in the oven, as one does when making croûte for traditional French onion soup. You just cube the bread and place the bits on top of broth-filled ramekins. Next goes sliced cheese. Instead of the traditional French Gruyère or Comté, De Laurentiis' Italian soup uses fontina atop of the ciabatta cubes. The ramekins go under the broiler for four minutes, and voilà: bubbly, toasty, rich Italian onion soup. 
While we'd never bid farewell to Julia Child's classic altogether, we think she would approve of this Italian twist on French onion soup.