This Is The Best Cookie To Pair With Your Merlot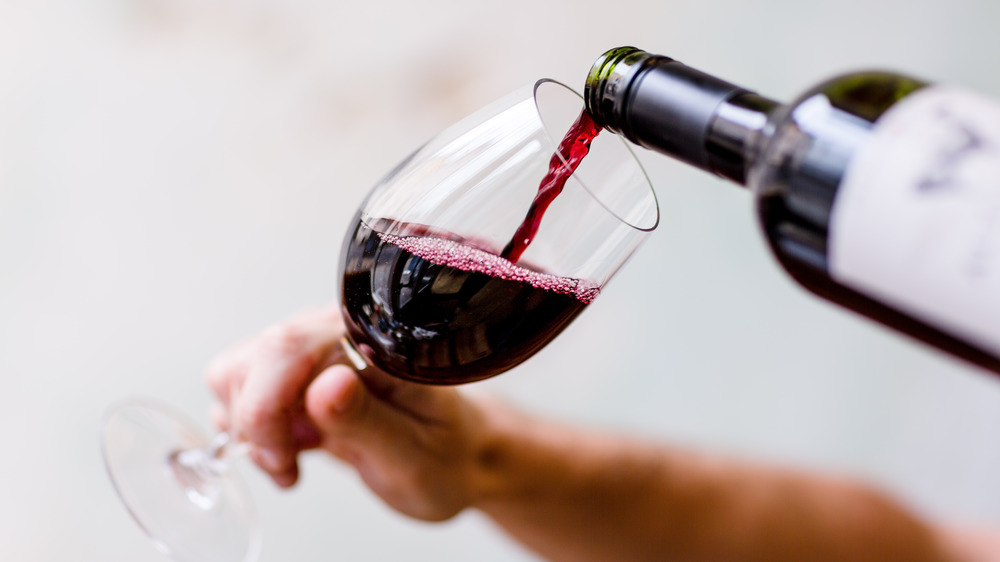 Shutterstock
Wine goes with cheese like milk goes with cookies: They just taste better together. But what if you combine the two for a happy hour treat that's even sweeter and even tastier? Meet wine and cookies, the pairing you never knew you needed (but definitely do). As if you need an excuse to eat more cookies — or drink more wine — it makes sense that the two complement each other so well, given that the sugar of the cookies balances out the acidity of the wine. 
Just like certain cheeses go better with certain wines, so do certain cookies. To help you satisfy your sweet tooth, Total Wine & More created an entire guide to the perfect wine and cookie pairings, from Prosecco and sugar cookies to riesling and gingerbread. But what about the red wine drinkers among us? What goes best with a glass of merlot? Here's which cookie you should be reaching for alongside your vino.
There's just something about chocolate and red wine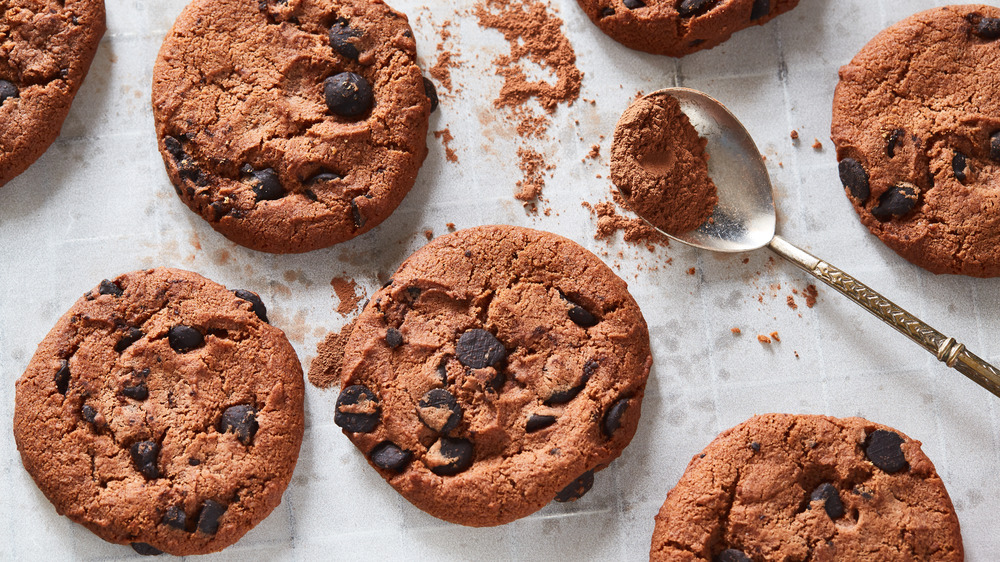 Shutterstock
Chocolate lovers, rejoice: Total Wine & More recommends pairing your merlot with the classic chocolate chip cookie. The retailer explains that "the soft and rounded tannins of merlot match well with the flavor of the chocolate," and vice versa, meaning that the two combined brings out the sweetness in each. This is the same reason that the wine and chocolate your partner gives you for Valentine's Day are so enjoyable when you eat them together.
While any type of chocolate chip cookie will do — whether it's freshly-baked out of the oven or snagged out of a Chips Ahoy package — you may want to consider the type of chocolate in your cookie. Forbes interviewed several wine experts who say a good rule of thumb is the darker the wine, the darker the chocolate. I.e. full-bodied red wines like merlot go best with dark chocolate (or, in this case, dark chocolate chip cookies).