The Pioneer Woman Gives Fans A Behind-The-Scenes Look At Winter Life On The Family Ranch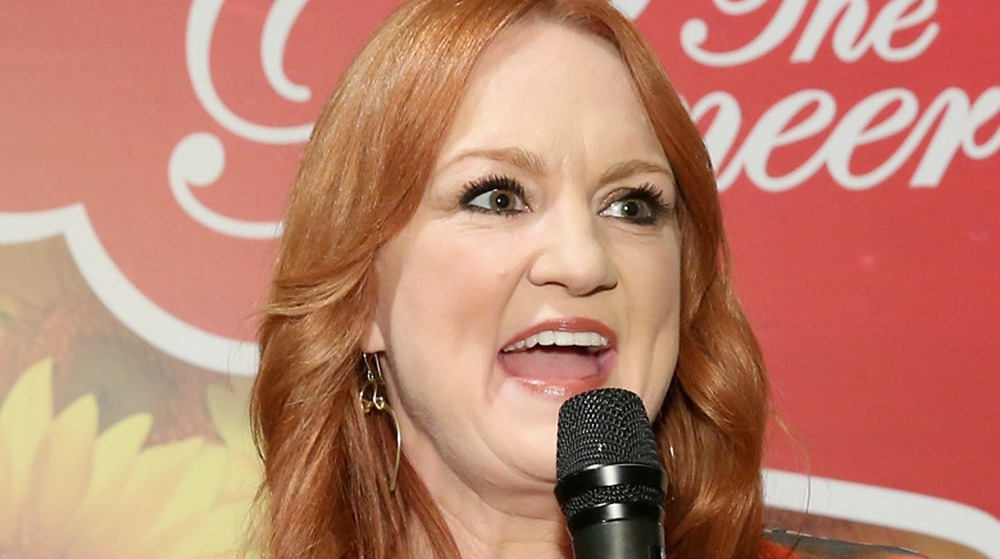 Monica Schipper/Getty Images
Ree Drummond, better known as The Pioneer Woman, is familiar with the warm glow of the television spotlight. But Drummond's many fans know darn well she's not living some TV celebrity lifestyle in Hollywood or New York. No, the Pioneer Woman has earned her nickname, having married into a family that has been ranching on what used to be Native American land for more than a century now (via Oklahoma Historical Society). Husband Ladd Drummond runs a 433,000-acre ranch outside Pawhuska, Oklahoma. While Ladd has made his own millions in his line of work (via Daily Mail), ranching is a lot less glamorous than TV fame — and a lot harder.
The weather has been so cold and snowy in Oklahoma over the past several days that the state's governor has asked the U.S. president for disaster relief (via Tulsa World). These conditions put the Drummond ranch in its own state of emergency. But rather than asking the president for help, Ladd and the Drummond kids went to work. Ree documented their efforts and posted them on social media for her fans.
Ree Drummond's foster son Jamar appears in one wintry video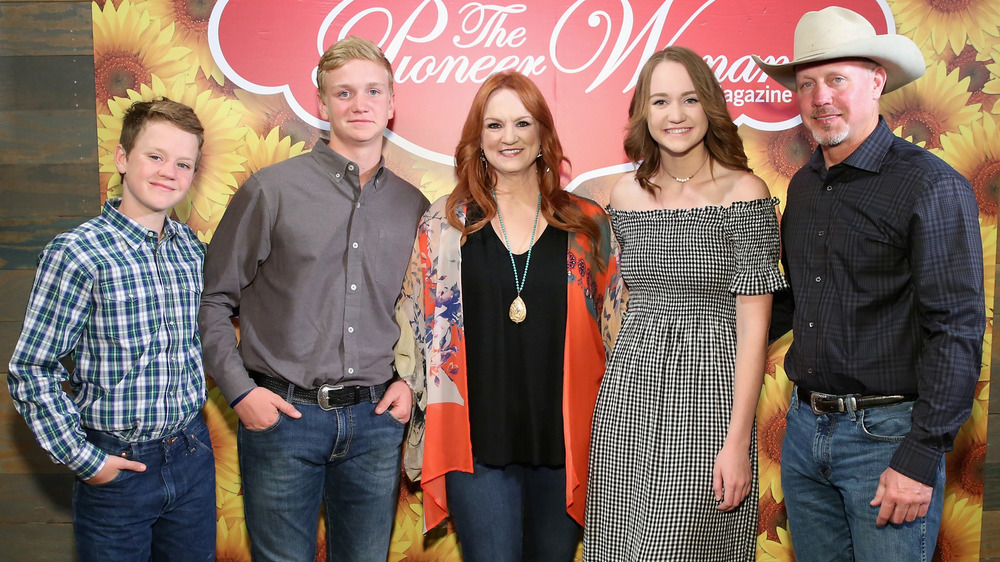 Monica Schipper/Getty Images
Ree Drummond posted the first of two chilly TikTok videos on Feb. 16, using fellow Oklahoman Zach Bryan's country song "Heading South" as the soundtrack. The video shows the cold blue sky, the process of rolling out hay, and Ladd breaking pond ice for the cattle. (While Paige is there helping too, you don't see much of her because assumedly she's the one holding the camera.) "Hug a rancher if you see one," Ree Drummond writes in the video's caption.
Drummond reposted the video to Instagram, where she goes into more detail about the work required to keep cattle alive in the frigid cold. "The work isn't quite 24/7, but almost. Fortunately I think/hope the worst is behind us, which is good because we've almost used all the hay we cut last summer," she said.
The second TikTok video, posted on Feb. 17, shows son Todd and foster son Jamar chopping more holes in the ranch's icy ponds so the cattle can get water. Todd takes a little break to see how far he can slide in his shoes on the frozen pond. (A worried mom adds the caption, "Don't do that, Todd!") Whoever is wielding the camera zooms in on the pickup truck's outdoor thermometer: -12 degrees. Next time those TV lights come on in The Lodge at the Drummond ranch, where The Pioneer Woman is filmed (via Miami Herald), we're guessing Ree Drummond will have a new appreciation for that warm glow.