Rachael Ray Just Gave Us An Update On Her New Post-Fire Home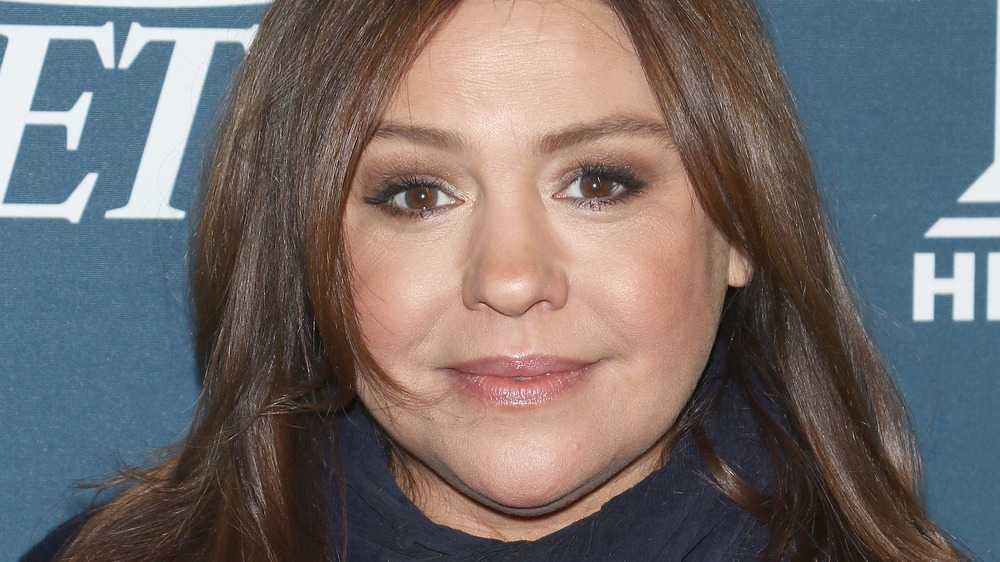 Jim Spellman/Getty Images
Fans of Rachael Ray are probably well aware that her home sadly burned down in August of 2020 (via Hollywood Reporter). The home caught fire shortly after Ray had lit the fireplace to enjoy a night in with her husband John Cusimano. Somehow, the roof caught on fire and a passerby alerted them to the accident in time for them to get out. Ray and her husband had lived in their Lake Luzerne home for 15 years and were devastated by the loss of many of their belongings and even more so the memories they had made there. 
Fortunately, the couple was okay and now they are well on their way to getting into their new home that they have rebuilt. Rachael Ray's team posted to her Instagram account, @rachelrayshow, on Thursday, February 18th with an update on the progress. Within a day, over 3,600 people have expressed their admiration and support for the couple in the comments and by liking the video they shared. The caption read, "Rachael & John Show Frame Of The Home They're Rebuilding. An update from Rach & John on their home rebuild progress after their house fire last year — though they say they won't be going back to check on it for a while." In the video, they explained how hard it was to visit their fire-damaged home.
Rachael Ray and her husband will be making new memories before long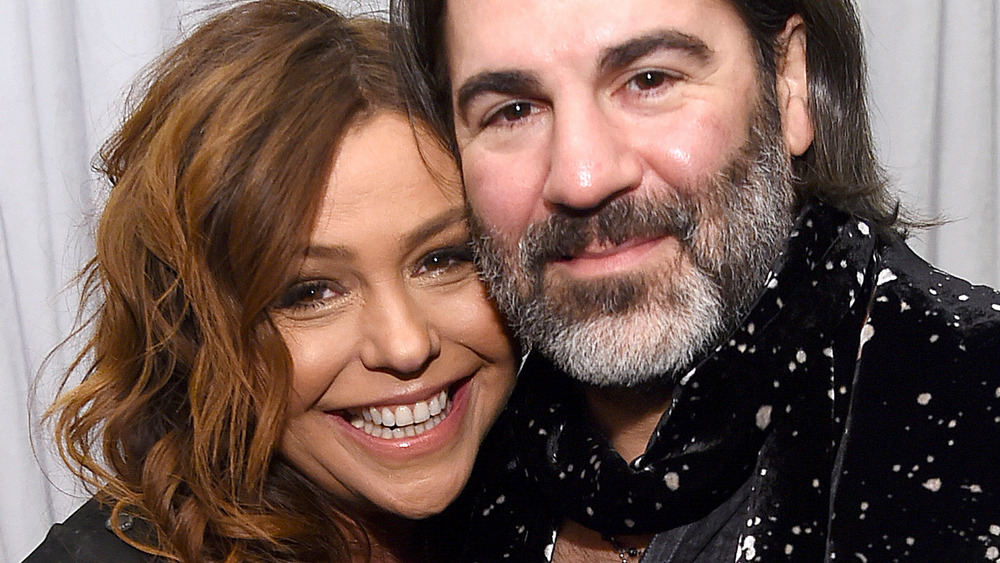 Getty Images/Getty Images
For both Rachael Ray and her husband John Cusimano, it was difficult to see their new home with bare white walls and their former home completely empty. Ray teared up in her Instagram video, and together, they explained that the new home in its current state only reminded them of all that was missing. The visit to Lake Luzerne also served to commemorate the birthday of Ray's dog Isaboo that died last year (via Rachael Ray Show). 
However, the couple also spoke to other couples who had endured similar house fires and shared sympathy for them. Through a video tour, Ray displayed that the frame of the new house has been built, there's a new roof, and there are even some windows and doors installed. "I don't think we're going to go back until it's done-done," Ray admitted of the emotional visit while her husband agreed.
Fans quickly responded with their own messages to the couple. Some commented on how scary it must be to have a fireplace after such a terrible accident. Another wrote, "So hard for you. Blessings." Someone else commented, "Thank you for sharing. I can't imagine the pain, anxiety and memories that accompany this process of rebuilding — your lives and your home." Once the home is further along, Ray and Cusimano will be well on their way to making new memories. Until then, the rebuild will continue underway.