This Ham From Cracker Barrel Is The Perfect Combination Of Sweet And Salty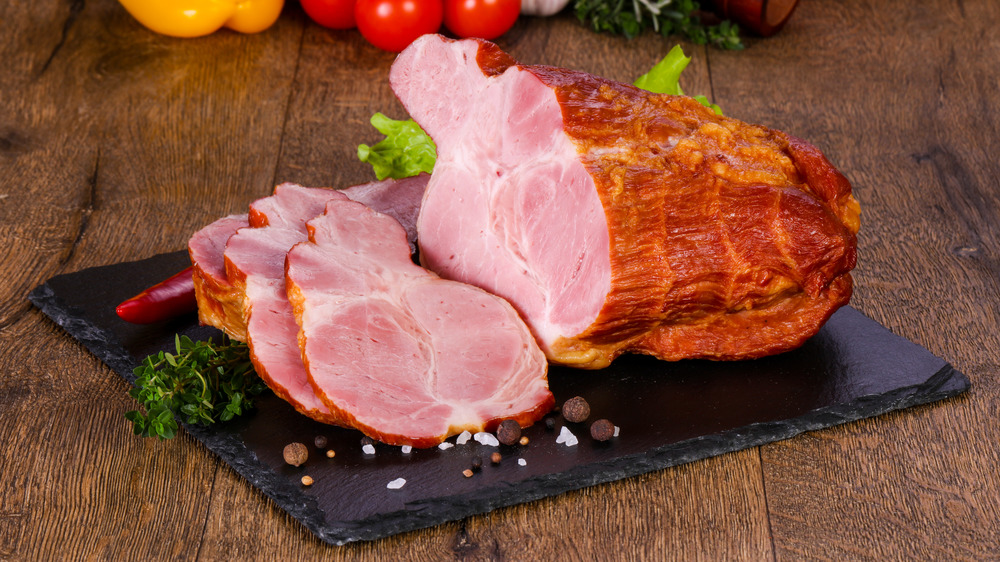 Shutterstock
Curing meat and fish is certainly not a new concept — it was first done out of necessity, to prevent spoilage before the age of refrigeration (per Serious Eats). As Garden and Gun notes, the history of cured ham is widespread and a version of it can be found in many countries worldwide. Thankfully the process continues to be used in modern times, with a current focus towards endless adaptations to please all tastes.
Lovers of cured ham might stick to their favorite recipe, but there are many ways to make it. Dry cured, sugar cured, honey cured, country ham, city ham — the list is long! There's no need to go through the long curing process, however, because Cracker Barrel makes everything you would want in a sugar cured ham. Recipe Tips defines sugar cured ham as requiring at least half of the sweetening ingredients to be sugar, slightly modifying the flavor in the process.
How is it made?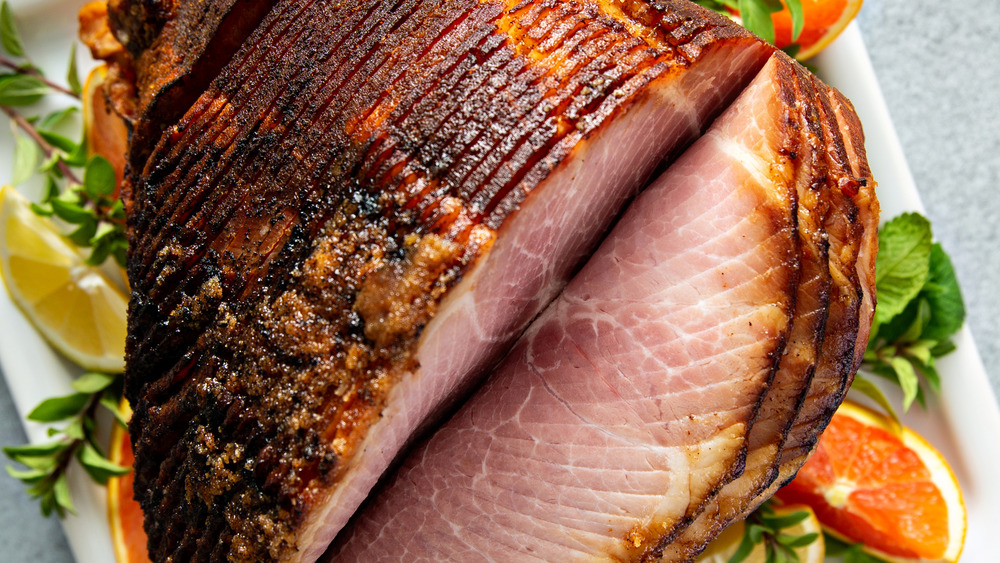 Shutterstock
Cracker Barrel's sugar cured ham is slow cooked and lightly smoked, giving it a subtler flavor and a sweet touch that balances the naturally salty meat. Though the savory nature of ham is still present, curing it with sugar can be much gentler on the palate. The juicy meat is a perfect match for starchy sides and Cracker Barrel says it even comes with a honey glaze if you want to amplify the sweetness. Try it with their buttermilk biscuits, corn muffins, or simple boiled potatoes — the ham brings all the flavor!
Of course, with such a popular and well-made ham, copycat recipes abound for those inclined to prepare their own. Recipes.net recommends using a mix of white and brown sugar, honey, and orange juice for the closest approximation to Cracker Barrel's take. Other sweeteners to use are molasses, beet sugar, and even maple syrup for a Canadian twist. Or keep it simple — get the real deal delivered to your door.