The Unique Way Giada De Laurentiis Got Her Big Break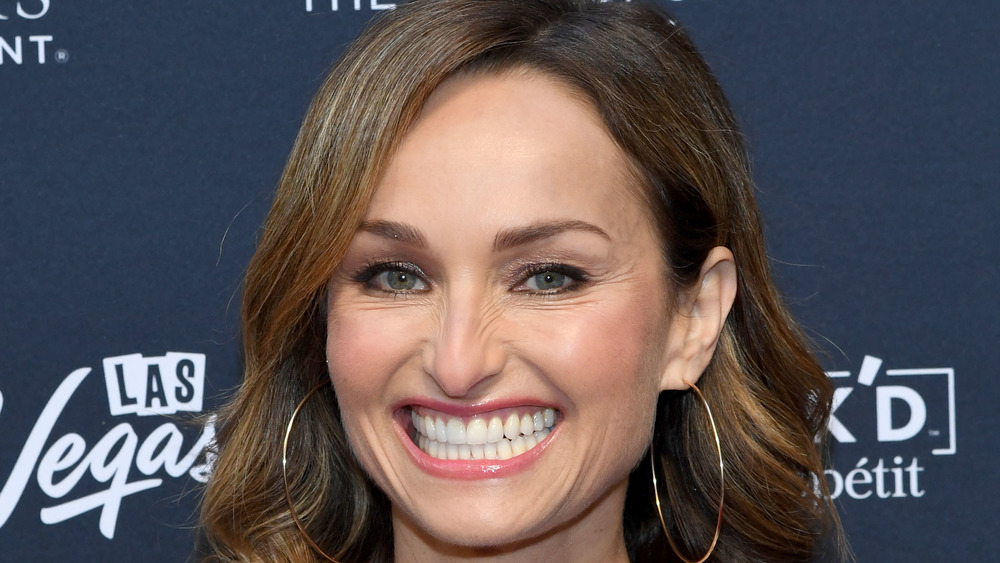 Ethan Miller/Getty Images
Giada De Laurentiis is so bubbly and outgoing it's hard to believe that her first job wasn't hosting Everyday Italian on Food Network, but surprisingly, it wasn't. We all have to start somewhere, and De Laurentiis was no different. Per Biography, De Laurentiis has quite the celebrity pedigree. Her grandfather was Dino De Laurentiis, a big time producer who made films like Dune, Death Wish, Blue Velvet, Hannibal, and 3 Days of the Condor to name a few (via IMDb). But the Hollywood connections do not end there. De Laurentiis's mother, Veronica De Laurentiis, is an actress, and her father, Alex De Benedetti, is also an actor and producer. With all that movie blood running through her veins, many would say that Giada De Laurentiis was fated for a life in front of a camera.
But De Laurentiis didn't start off wanting to be on television and the way she got her big break is actually, in part, thanks to her famous family. As the story goes, at least according to The Daily Meal, when her parents divorced, De Laurentiis moved with her mom to Southern California where she lived and eventually went on to study anthropology at UCLA. But her love for food ultimately won her over, spurring De Laurentiis to go to Paris to study at the famed Cordon Bleu. So how did De Laurentiis get her big television break?
Giada De Laurentiis was working as a food stylist when she was discovered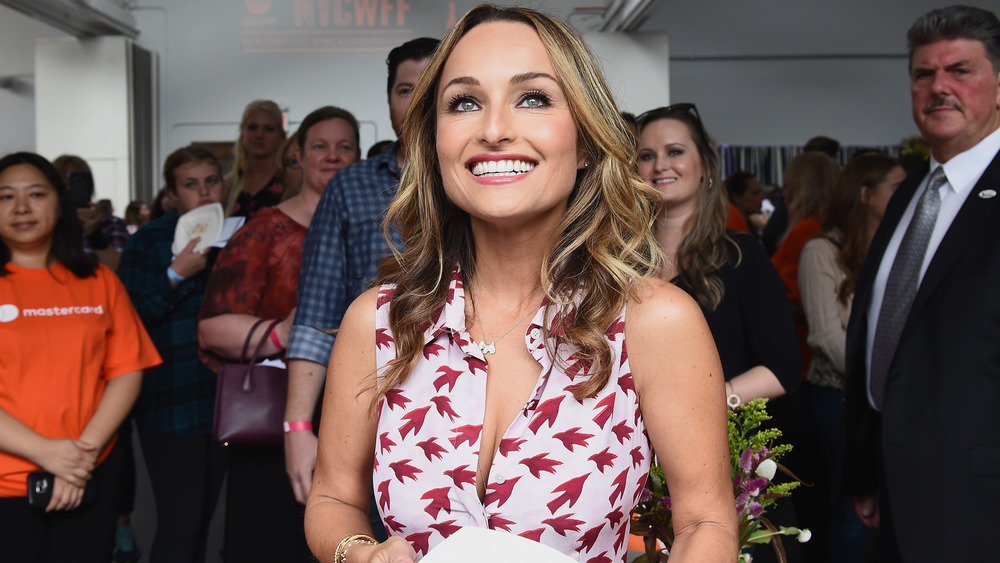 Ilya S. Savenok/Getty Images
De Laurentiis shared with Eater that her grandfather was kind of the catalyst. At the time, right after 9/11, De Laurentiis was concentrating on catering, working as a private chef in Los Angeles, and doing a little food styling on the side. De Laurentiis shared with Eater, "I had a friend, who I was assisting at the time, and I would do Martha Stewart shoots, Craft, all sorts of stuff, and I really liked it, I thought, 'This is very creative, it's very artistic, the way I loved going to culinary school in Paris.'" It was around this time that Food & Wine approached her about her famous grandfather and the rest of her family being a part of an article that focused on chefs and family foods. She agreed to do so.
Apparently, the right person at Food Network was reading the article and asked De Laurentiis if she wanted to do a cooking show, explains Eater. De Laurentiis revealed it took her a whole year of convincing just to make a demo tape. And guess who helped her make it? Her brother, of course. De Laurentiis shared that her brother convinced her to just do it, saying to Eater that he told her, "'Nobody needs to know, let's just get this thing over with. It's bothering you, he's harassing you, like just do it.' So we did it." And, as they say, the rest is history and De Laurentiis has been serving up her Italian recipes ever since.