The Classic Italian Pasta Dish Rachael Ray's Orecchiette Recipe Is Based On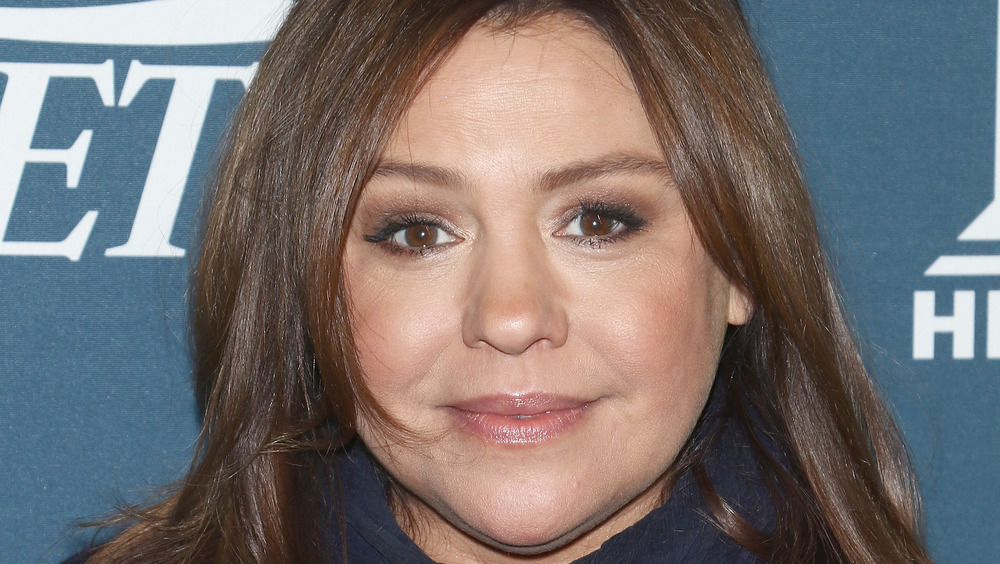 Jim Spellman/Getty Images
Rachael Ray knows a lot about Italian food thanks to her mother who introduced Ray to the world of cooking when she was just a young girl. Per Notable Biographies, Ray once told People, "My mother didn't like strangers watching her children, so we all were in the restaurants from the time we were born. We did every crap job there was — dishwasher, busgirl." Ray really did learn how to do everything which is why the Food Network star and celebrity chef is so good at everything she cooks. Ray is able to bring her Italian heritage and her culinary savoir faire to just about any dish. 
One recipe that Ray has reimagined to produce a classic Italian pasta dish with a modern twist uses orecchiette. If you don't know what orecchiette is, don't worry, we are about to tell you. According to Spoon University, orecchiette is a pasta from Southern Italy whose name literally translates to "little ears," which describes orecchiette's shape perfectly. It is a pasta that is best mixed with a hearty sauce or chunky, crunchy vegetables, making it a perfect alternative in Ray's take on a dish that Nonna Box notes has been around since the 16th century.   
Ray transforms pizzoccheri into a vegetable-filled dish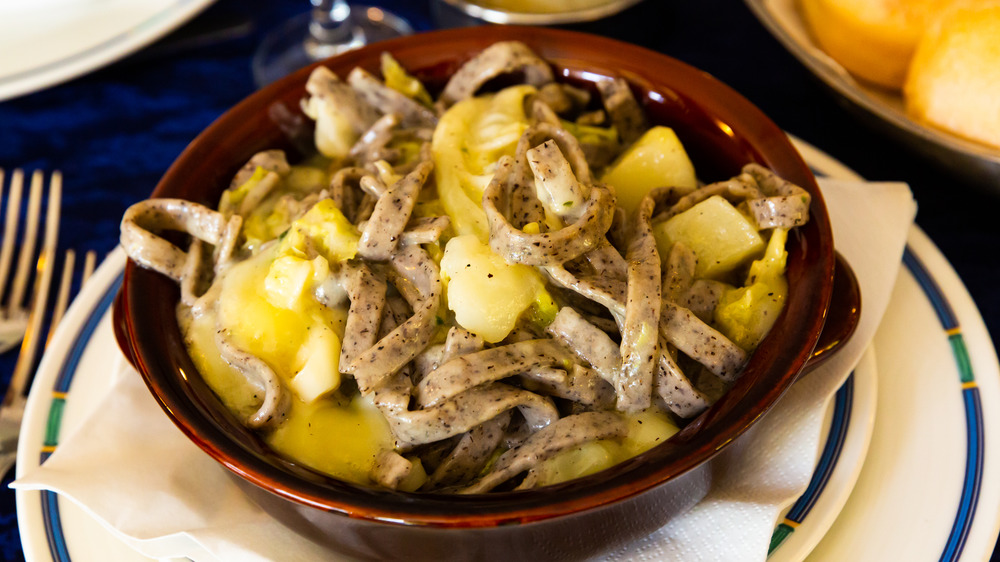 Shutterstock
Rachael Ray uses pizzoccheri — a dish that hails from Valtellina, a valley in the Lombardy region of Northern Italy, according to La Cucina Italiana — as the foundation for her orecchiette with bacon, onion, and cabbage and Brussels sprouts. Pizzoccheri uses long, flat noodles, similar in shape to fettuccini, made of buckwheat to create a hearty dish filled with potatoes, cabbage, and "layered" with cubes of Casera cheese (via La Cucina Italiana). It sounds like the perfect comfort food on a cold day.
Ray's take on this dish, which she made on her Rachael Ray Show, is a little lighter, skipping the potatoes and buckwheat noodles, but keeping the cabbage and beefing up those vegetables with chopped up Brussels spouts as well. She also adds in some crispy bacon that not only lends a hand to build a crunchy texture, but creates that savory essence that only a bacon can achieve. And in place of cubes of cheese, Ray opts for a grated combo of Parmesan and Pecorino that also layers in more flavor to an already tasty and flavorful dish. We don't know about you, but we can't wait to cook-up this recipe. Oh, and don't forget to mix-up the cocktail Ray's husband contributed to the meal if you want to feel like you are visiting your dream Italian city!