Rachael Ray's Secret Ingredient For The Perfect Pandemic Pasta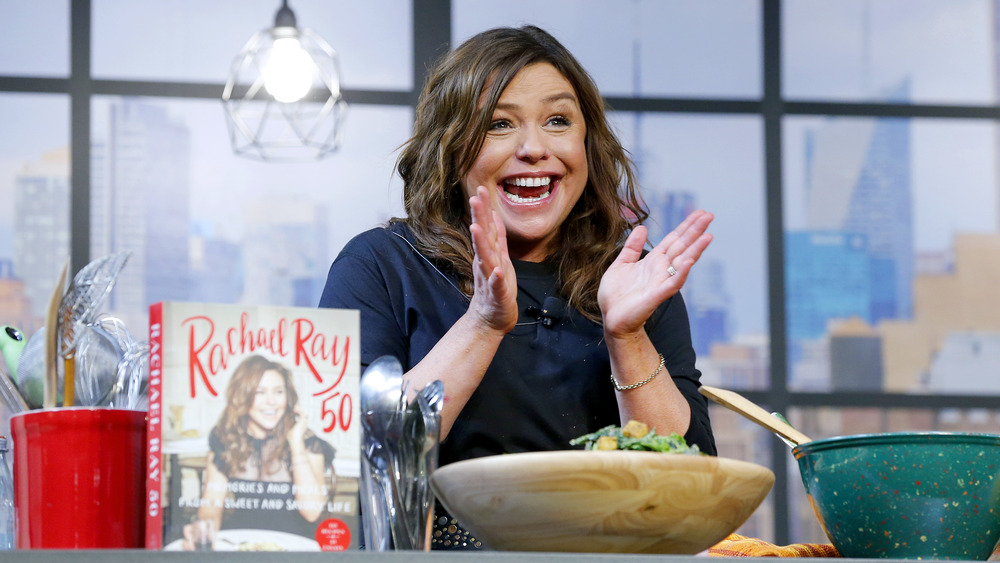 John Lamparski/Getty Images
Rachael Ray makes cooking feel accessible, and for those of us who face culinary challenges, it's that dash of empowering tips and that pinch of encouraging tricks that make us lean in when she has something to share. We know it is going to make cooking a little easier and definitely better. Ray recently revealed to Parade that during COVID she has been doing some relatable tasks in her kitchen. Ray has been shopping online, keeping the trusty freezer list, doing the Zoom thing a lot to stay connected, and she has been giving back to her community. She's just like us. Rachael Ray also revealed this about her family and their pantry: "We're trying to be as creative as possible, but keeping it as accessible as possible." That's something we can all relate to.
During this quarantine era, many of us have turned to making pandemic pasta. Per People, Florence Pugh and Zach Braff made a version for date night; the Atlantic revealed that Stanley Tucci has been making pasta alla Norma and according to Pointe Magazine even the Royal Ballet's Yasmine Naghdi has used this time enjoy her favorite pasta dish. Well, Ray just shared her secret ingredient for pandemic pasta and it has our taste buds excited.
Rachael Ray is using chickpeas in her pasta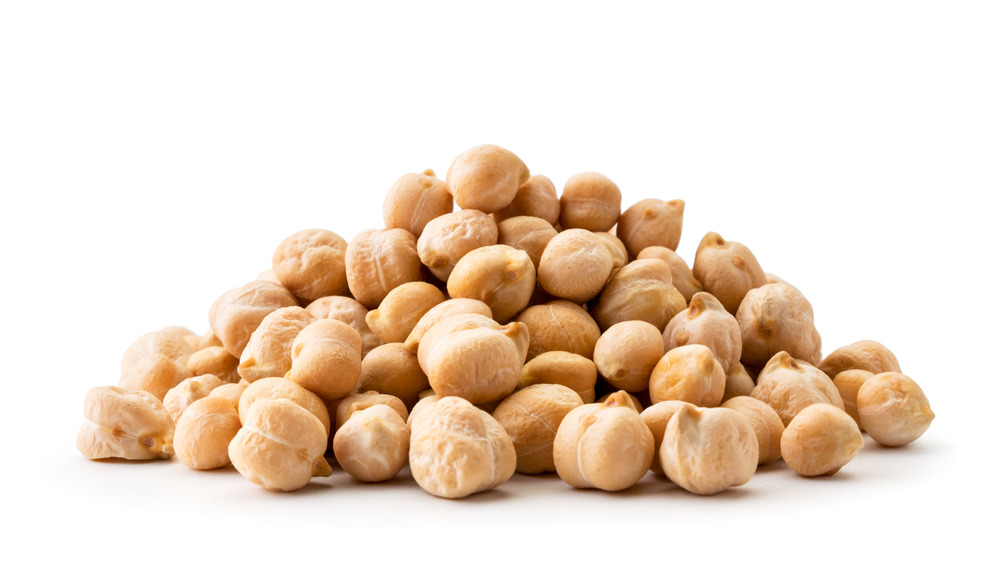 Shutterstock
We're feeling all sorts of pasta e fagioli vibes, sans the broth, with Rachael Ray's pandemic pasta. The celeb chef shared with Parade that she made this dish via a Zoom session with friends. It sounds like the perfect comfort pasta that uses items you probably already have in your pantry, including this secret ingredient: beans. Ray said she used chickpeas, but we are guessing that since this is pandemic pasta, whatever type of white beans you have on hand will work just fine — cannellini, northern, or white kidney beans. 
You will also need some "short-cut" pasta. We love ditalini, but, again, this is the pasta you are making while quarantining, so use what you have in the pantry. Ray goes on to share that she also adds in some garlic, red pepper flakes, broccoli rabe — although she says just "something green," a bit of starchy water and wine, a protein, and of course, you can't have pasta without a little parmesan or pecorino. This really does sound like the perfect pandemic pasta.