Walmart Is Officially Selling Skittles Gummies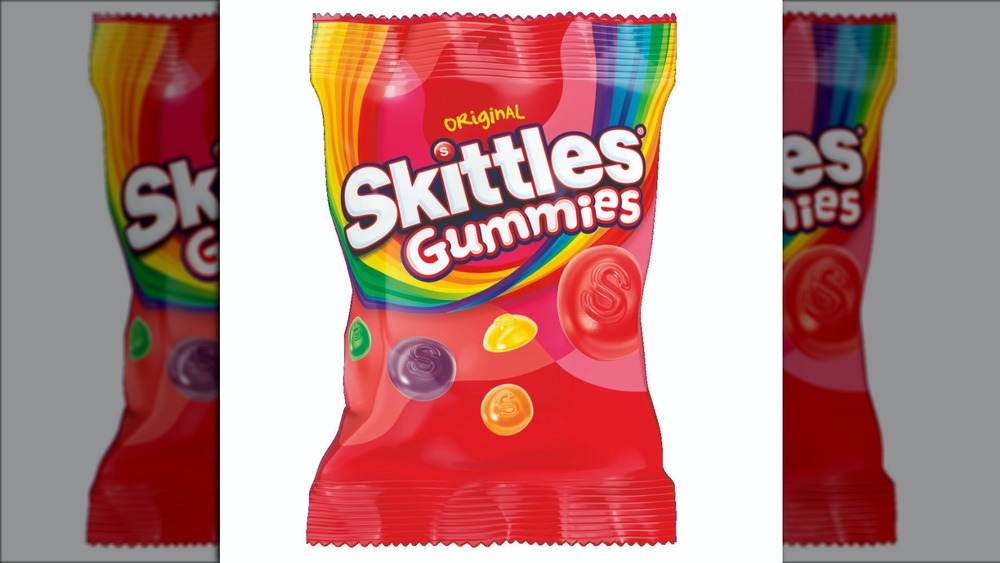 Mars Candy
Fans of Skittles likely know that the fruity hard-shell candy has been through more than a few iterations over the years. Even now, there are tons of different Skittles flavors, ranging from packs of Tropical or Orchard Skittles to Sour or Sweet Heat Spicy versions of the candy (via CandyStore). Plus those who loved the smoothie packs of Skittles from the early 2000s were happy to see their return in the summer of 2020. However, the latest change to come to Skittles is far from a flavor shake-up.
Back in November 2020, Skittles announced that it would be releasing a gummy version of the candy in spring 2021 (via Today). Well, that day has finally come, and now Skittles fans can find the Mars candy exclusively available at Walmart locations across the country. The new product is taking the same round shape, but they will be bite-sized soft gummies for a totally new sensation for Skittles lovers. By May 2021, the new candy will be available in other nationwide retailers, too.
Here's what you need to know about Skittles Gummies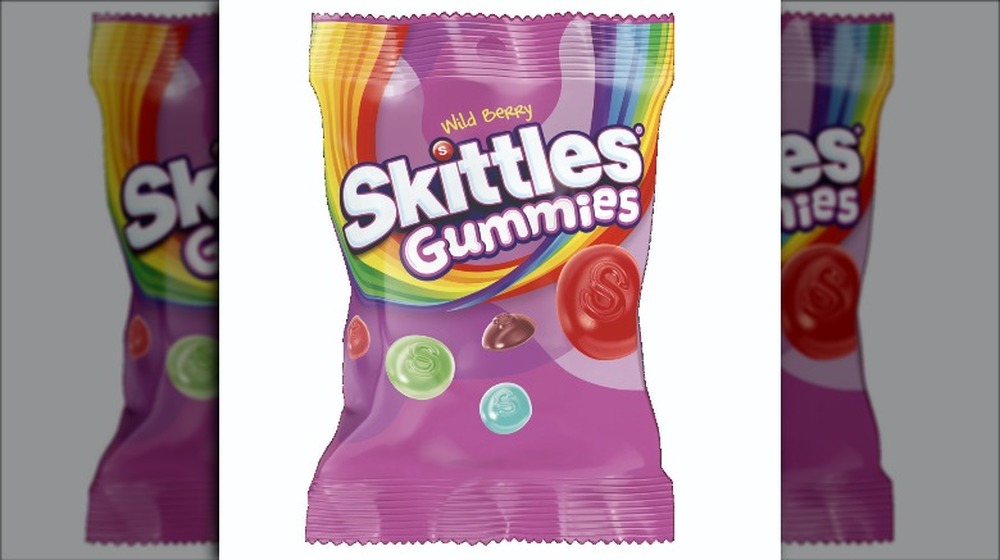 Mars Candy
With so many Skittles flavors out there these days, you might wonder which ones they have decided to convert for the initial launch of the new gummy product. Of course, Skittles Gummies have to come in the Original flavor pack with five fruit flavors. But there are also gummy packs of Wild Berry flavored Skittles, too. Whichever flavor you choose to try, the candy will still pack its signature fruity flavor punch in an even chewier, delicious sweet treat.
Both kinds of Skittles Gummies come in two sizes. There are 5.8-ounce peg bags, as well as a 12-ounce sharing size that comes in a stand-up pouch. The peg bags have a suggested retail price of $1.99 to $2.69, while the sharing size has a suggested retail price of $2.99 to $3.69. No matter which size you choose, these Skittles are priced well enough that you can certainly spring for both flavors to give them a try.