The Unexpected Ingredients Martha Stewart Adds To Her Potato Gratin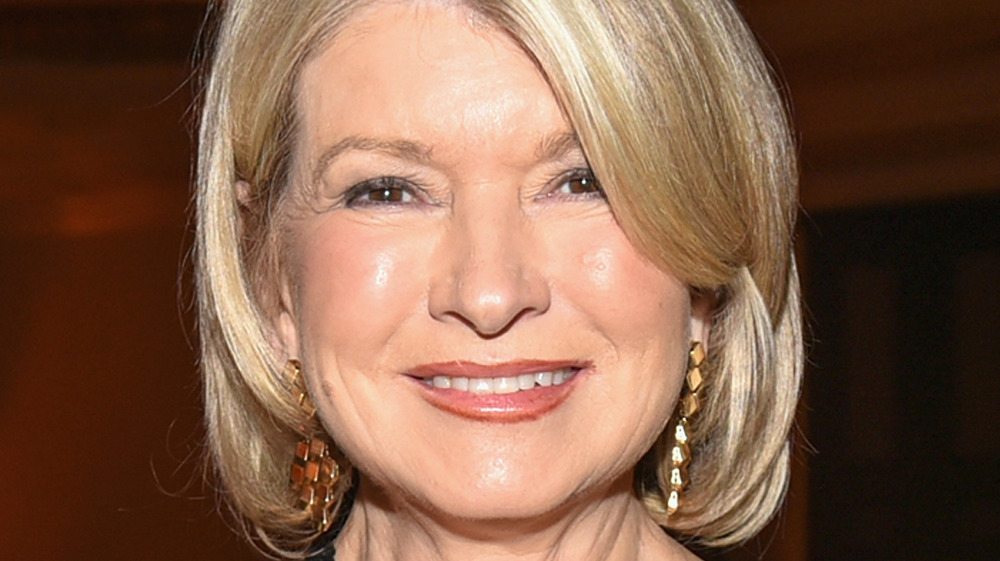 Denis Contreras/Getty Images
Three weeks ago, Pennsylvania's favorite groundhog, Punxsutawney Phil emerged from his burrow just long enough to see his shadow, which, in groundhog-speak, translates to "get ready for six more weeks of winter, all you silly humans" (via CBS News). Meteorological savant that he is, "P-Philly" wasn't kidding, as anyone who is living through this extra-snowy February already knows. But we're definitely not complaining. After all, we weren't going anywhere anyway, and besides, when else but in the middle of an extended cold-snap can you fully justify whipping up a batch of rich and cheesy potatoes au gratin just because it's, I don't know, Tuesday? 
Of course, if we're being honest, we could actually find lots of ways to justify both making and eating potatoes au gratin any time of year (when it's too hot to turn on the oven, there are frozen Mini Gratins). But now Martha Stewart has gone and upped the ante, as she's known to do, by adding these unexpected ingredients to her potatoes au gratin, taking the humble yet delicious side dish into entrée territory, while at the same time, subtly referencing one of spring's greatest gifts.
Martha Stewart adds this green to her potato gratin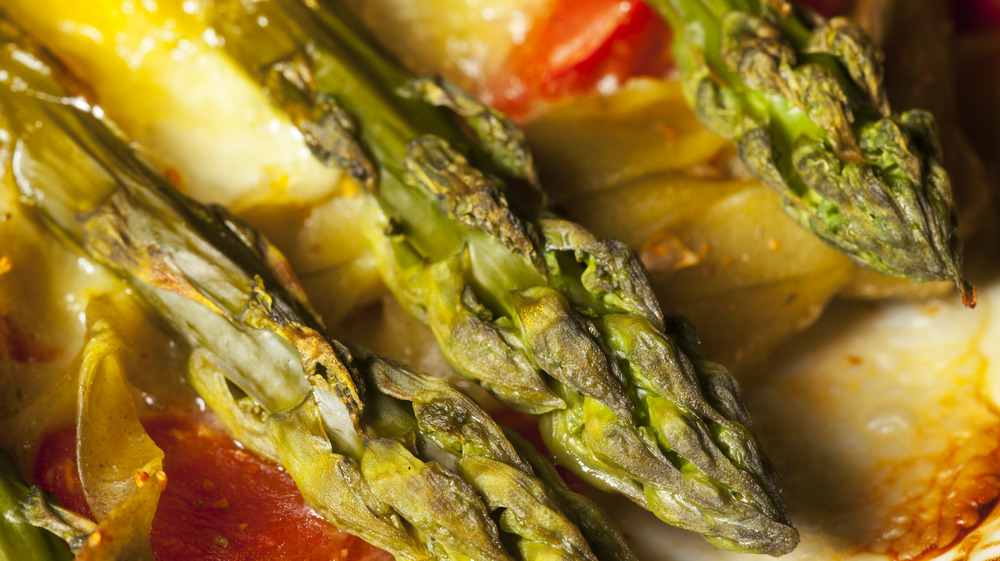 Shutterstock
"Is anything better than a decadent potato gratin?" Martha Stewart asked in a February 22nd post on her Instagram account. We'd be inclined to say "why no, we cannot think of anything better than a decadent potato gratin." However, it turns out this was a bit of a trick question because what Stewart had in mind was a decadent potato gratin made even more decadent with the addition of asparagus and prosciutto.
Stewart's recipe for Asparagus and Potato Gratin also makes use of goat cheese and Pecorino Romano, which, together, replace the Gruyère and mozzarella that many of us have come to associate with classic potatoes au gratin (via Martha Stewart). "The sweet, grassy undertones of goat cheese and sharp Pecorino Romano compliment this side-turned-dinner dish beautifully and will have the whole family asking for seconds," she explained on Instagram. But truth be told, she had us at asparagus and prosciutto.