The Surprising Reason Giada De Laurentiis Became Famous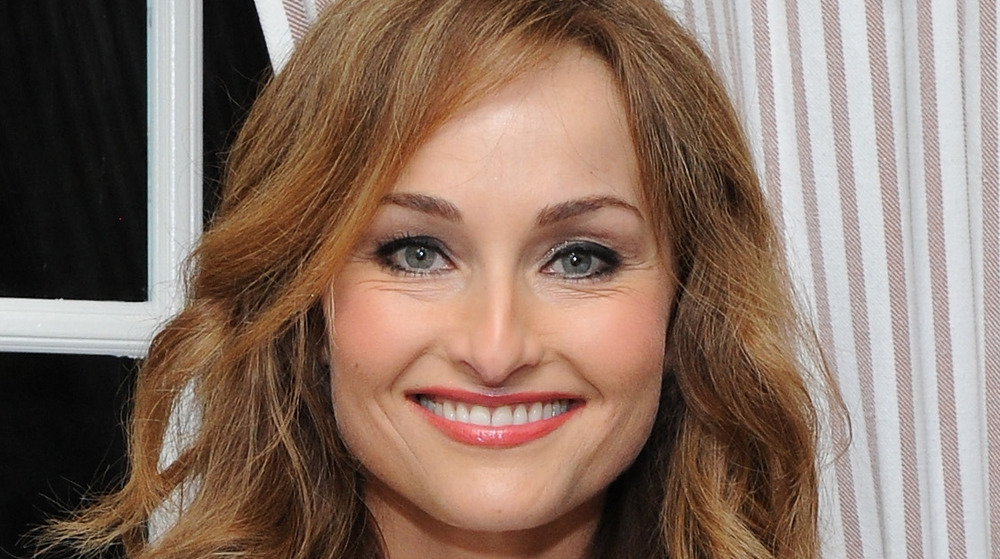 Ilya S. Savenok/Getty Images
Giada De Laurentiis has been around for quite a while, and her TV appearances and assorted business ventures have made her a household name for everyone with a love of Food Network and nice Italian cooking. It's not like this was always her goal, though, seeing as De Laurentiis developed her own passion for cooking in large part from exposure. Her grandfather, famed movie producer Dino De Laurentiis, was a food enthusiast whose Italian food megastore, DDL Foodshow, was one of Giada's favorite haunts when she was young and shaped her attitudes toward cuisine. When she eventually made the decision to become a chef, her mother was so intent on making sure she follows her passion that she basically threatened to cut her financial support if she wouldn't finish her training at Le Cordon Bleu in Paris.
All of these life events helped her on her road to becoming a professional chef. However, becoming a famous one was another thing entirely, and required the strange machinations of fate. Let's take a look at the surprising reason Giada De Laurentiis became famous.
Giada got her big break because an executive saw her in a magazine article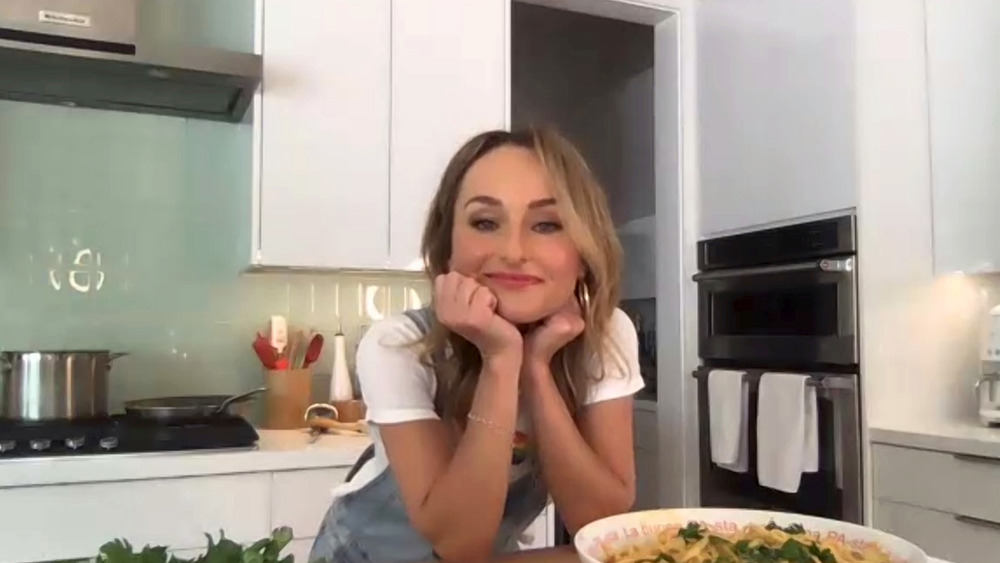 Getty Images/Getty Images
There's no denying the fact that Giada De Laurentiis is incredibly photogenic, and perhaps fittingly, the first step on her ladder to fame came courtesy of a single photograph. As the book From Scratch (via The Daily Meal) tells us, the reason De Laurentiis' famed Everyday Italian debuted on Food Network in 2003 was a photo accompanying a Food & Wine magazine article about a lunch for Dino. Giada herself has told Food & Wine that the whole article came to be simply because she happened to be "helping my friend who was a food stylist" for the magazine, and someone pitched her the idea of a De Laurentiis family lunch story.  
As the tale has it, the second Bob Tuschman, the big man of Food Network, saw a photo of De Laurentiis in the article, he reached out and offered her a show. In all fairness, the chef herself has stated that while Tushcman had seen her, he was also impressed by the recipes – which does seem like a good point, considering that the gig was to host a cooking show.