This Giada De Laurentiis Recipe Makes Eggplant Parm Easier Than Ever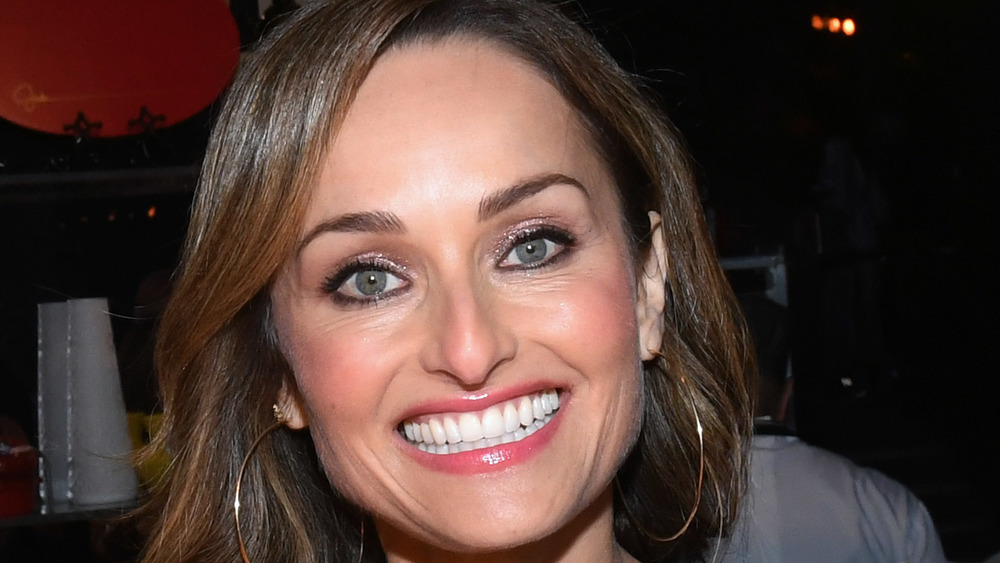 Ethan Miller/Getty Images
Eggplant parmesan is one of those dishes that needs to be done just right. The eggplant has to be perfectly salted. It can't be too greasy or have excessive amounts of sauce, and you cannot skimp on the cheese. It takes a lot of tender loving care and time to ensure those decadent layers of breaded, fried, and baked goodness are put together in a way that keeps your greedy taste buds coming back for more. 
But what if we told you that a celebrity chef with California savoir faire has made this beloved dish easier than ever? You might be skeptical. We get that. Eggplant parmesan is not a recipe you mess around with, but Giada De Laurentiis, host of Food Network's Giada at Home and the limited series, Bobby and Giada in Italy, has done just that.
De Laurentiis has taken the recipe for eggplant parmesan and has transformed it making it both simpler, and, perhaps, a little healthier without sacrificing all of the incredible tastes and textures that make eggplant parmesan, eggplant parmesan. But that's not all De Laurentiis has done, by reimagining this recipe the way she has, it only requires 35 minutes to make compared to the two hours and fifteen minutes it normally takes (via Food Network).
No frying required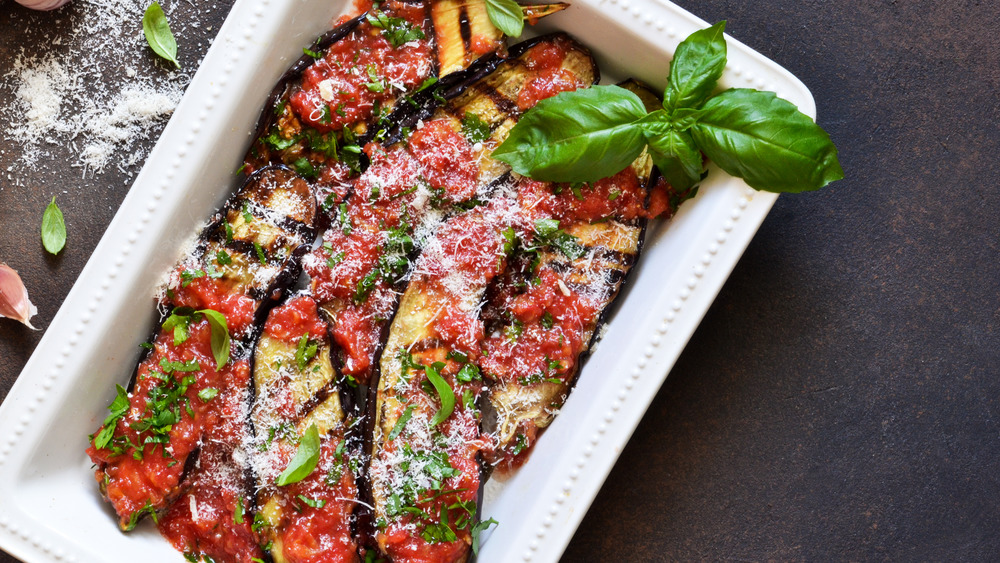 Shutterstock
There are so many things to love about De Laurentiis' eggplant parmesan recipe. First, per Giadzy, it only requires a sheet pan to make. That's right, no bowls for eggs to dip your eggplant in before you coat it with bread crumbs and no greasy frying pan to scrub. We know, we had you at no frying pan to scrub. De Laurentiis uses Japanese eggplant which means you simply have to slice it down the middle and rub it with a little olive oil and salt before you roast it. De Laurentiis shared on the TODAY Show that eggplants are like "sponges" and they definitely need to be seasoned, so don't be stingy with that salt. De Laurentiis also encourages you to use marinara sauce in a jar from your favorite pasta sauce brand — the only requirement is that the first ingredient isn't sugar — which is such a time saver. 
So, when do you cover it with those savory breadcrumbs and cheese? De Laurentiis does this just a little different. After you cover each eggplant half with a little marinara sauce, you top it with mozzarella or some type of smoky cheese. Then you mix the bread crumbs, your Parmesan cheese, and a little olive oil together and sprinkle this mixture over each piece before you pop it back in the oven to bake. It looks delish and a little lighter than traditional eggplant Parmesan.