What Justin Sutherland Has Been Up To Since His Top Chef Days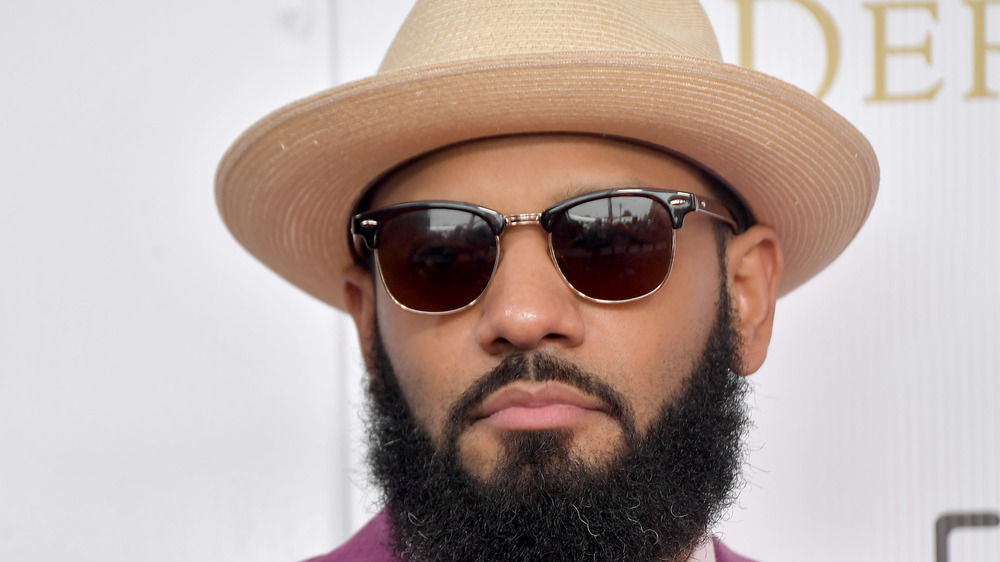 Michael Loccisano/Getty Images
Renowned chef and television personality, Justin Sutherland, has been a bit of a legend for awhile. Intriguingly, the Top Chef contestant was always fascinated by the art of cooking and picked up skills in the kitchen from both of his grandmothers (via Star Tribune). He also made it a point to focus on perfecting his skills by working with a plethora of eateries early in his career. He once explained in an interview with Food & Wine that the key to success is being genuine and not fretting over other people. "Stay true to yourself and don't worry about what other people are doing," he told the publication. "Sometimes all it takes is soup beans." 
The chef, it must be said, is a rather vibrant personality who likes challenging himself and experimenting with projects. Make no mistake, after the chef competed on Top Chef, he pretty much became a household name. Yes, this happened despite the fact that he didn't win the top honors on the show (via Mpls.St.Paul Magazine). Reflecting on the nature of reality TV and his time on the show, Sutherland said, "It's interesting how they develop the story lines. I mean, everybody has to get some story line and screen time. And you kind of realize that the people they are showcasing at the beginning aren't going to be around very long." So, what has the talented chef been doing post the show? Here's your answer.
Justin Sutherland has been busy since his time on Top Chef
Sutherland has basically been on a roll ever since he appeared on Top Chef. He's been a part of the reality show, Fast Foodies, where Sutherland has acted as a participant, competing with other promising chefs such as Kristen Kish and Jeremy Ford. The show's premise is exactly what it sounds like — Sutherland and his peers work hard to beat each other at preparing incredible fast food dishes for celebrity judges on the show.
Besides that, Sutherland has also worked on some of his own restaurants and even lived through some major disappointments. For example, he was forced to close takeout for one of his eateries, the Handsome Hog. According to Eater, Sutherland had to make this decision because of the pandemic. He added that he hoped to relaunch the eatery at the same place, some day. Additionally, Sutherland also shut down Public Kitchen + Bar last year, after a building renovation took place (via Star Tribune). 
Considering everything he has been going through, Sutherland remains as optimistic as ever and refuses to bow down to tough circumstances. During the pandemic, he helped kickstart a project called North Stands to help hospitality professionals during the pandemic and also provided free meals to those in need (via Eater). What an inspiration!