Why Ina Garten Always Keeps A Jar Of Spoons On Her Kitchen Counter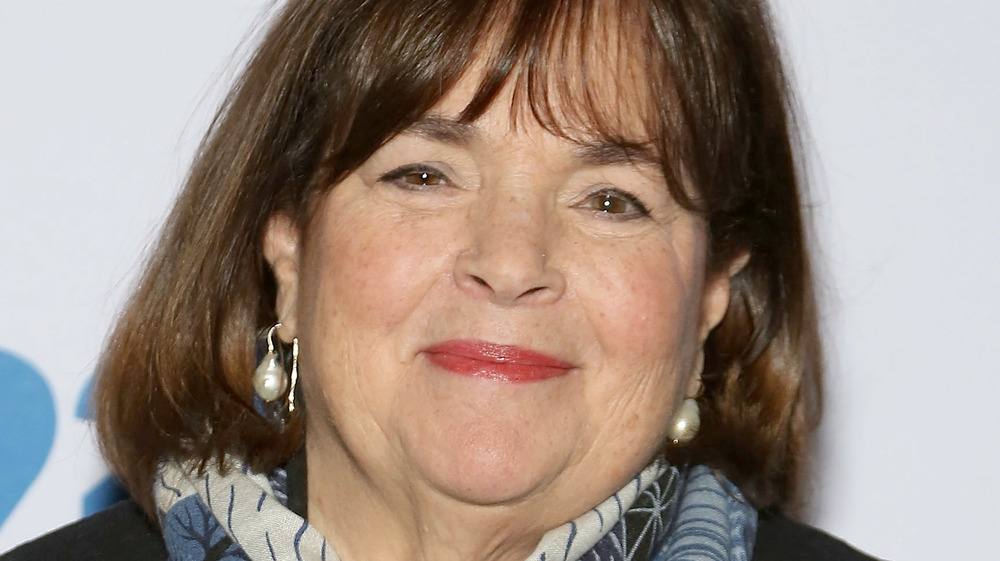 Manny Carabel/Getty Images
Though Ina Garten's television shows seem harder and harder to find on the Food Network's regular programming, it would seem that at least The New York Times understands the fascination Garten's fans have with her (via Food Network). The newspaper safely visited her at "the barn," or the workspace where she films Barefoot Contessa, right next door to her Hamptons home, back in November of 2020 (via The New York Times). What the piece reported on was just how Garten keeps her kitchen and even the useful tools and tips she keeps at close hand. She was even featured in a YouTube video they filmed while they were with her that took viewers on a tour of her kitchen and pantry.
Of course, there isn't an Ina Garten fan alive who wouldn't want to see the video. In it, she emphasized that all of her tools are affordable and within the grasp of all home cooks. While her encouragement might still feel far-fetched for some (she is on the Ina Garten pedestal, after all), her tips are very helpful. For example, she explained in the video that she always keeps timers close by the oven so she doesn't forget how long a meal has been in. She even shared how she's made her own vanilla extract for the past 35 years. There's one other trick Garten has for fast home cooking and it involves antique spoons.
Garten says counter spoons are handy for tasting and stirring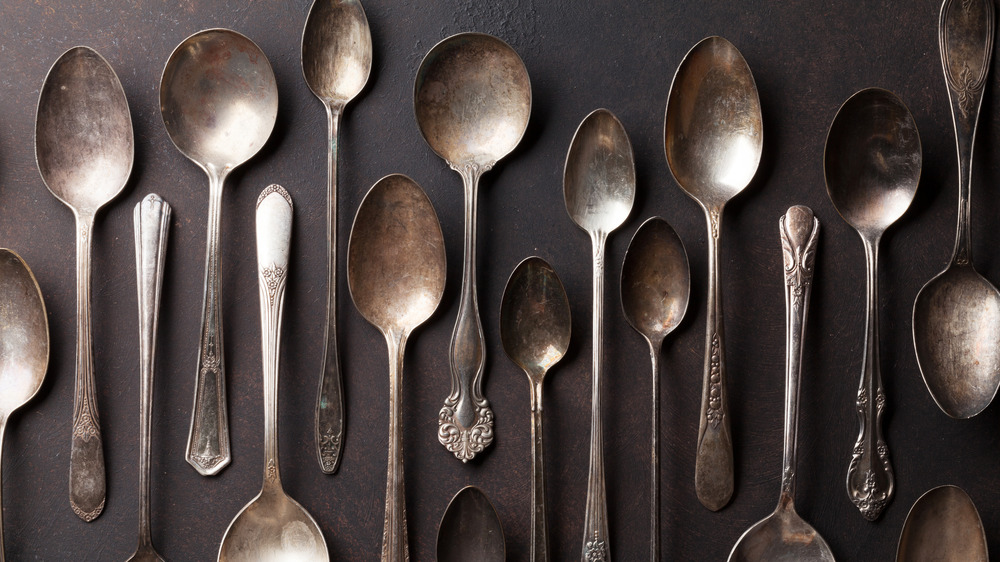 Shutterstock
Ina Garten also explained that she likes to keep a few basic ingredients that are best at room temperature in bowls on her counter so they are always ready to go. It's basic and so easy to do, but when you decide that you want to make a cake at the last minute, having room temperature eggs ready is a total game-changer. However, the best tip for home cooks might have been one that The Kitchn singled out.
Apparently, Garten keeps a jar of spoons on her counter while she's cooking. Of course, they are not any old spoons. Instead, she says, "I'm always picking up something and stirring or tasting something, and I just buy antique silver spoons. They're really inexpensive and I just put them in a jar and leave them on the counter." This tip is genius because it means that taste-testing your food as it cooks is always at the forefront of the mind when spoons are so accessible. So, give the tip a try and see how you like it. Besides, you already know the Garten way is the best way.